This is my first time blogging and I hope that this piece helps others in their journeys when starting their dissertation projects. At first, I had no understanding of how big a task writing a dissertation was and how much it would consume my life! From the research methods module, I knew that I wanted to look into my own research area and I wanted to build upon a piece of work that I had worked on from start to finish, so my dissertation journey started from picking a topic area of interest and it ended with a report being presented to Manchester City Council. A couple of weeks after submitting the report to the council, I got an email from the council informing that my work will be used in an upcoming Council guideline. I will be referenced in their work, which I still to this day can't believe is happening!
From the start of the dissertation module, I buddied with up a course colleague, David Gilbert, and we set out a task schedule and went over all the tasks that we needed to complete for the dissertation. We had the same supervisor so that made it easier for us to bounce ideas off each other and work together, it was also great having someone who was working at the same pace as me. We had a lot of late nights in the library working on our individual projects, with delirium usually happening around 2 am in the morning. We would find ourselves arguing over who our supervisor's favorite student was and shouting 'noooooo more!!' at our computer screens after receiving our feedback, which meant more work for us to do. (Helpful hint: if working in the library take snacks—we always got the munchies around midnight and that helped to fuel us on through the night and also there are food options that can be delivered to the library!!!.)
Onto the practical side of things, it was important for me to collaborate with one of the city councils, as they would help in providing resources and would also help in refining the topic area being researched. I approached Manchester City Council during the research proposal stage of my work and they offered to assist me in the dissertation project. My initial topic area of interest was shisha/waterpipe smoking in Manchester, however, the council had already completed a lot of work on waterpipe/shisha smoking and asked me to look at a new area that was under-researched. So my dissertation project changed direction, looking at tobacco use and smoking in new migrant communities. The council provided me with the resources to complete the research project, insofar as access to migrant communities that could take part in focus groups.
I jumped into the research side of things and started conducting focus groups with different migrant communities. I had given myself a month to collect data and then planned to analyse the data, however, the council asked for more out of the project, they wanted to look at the project from different points of view, so that they could have a complete overview of tobacco use in Manchester. Interviews with primary care professionals were added to the project. I approached primary care professionals that the council recommended, as well as primary care professionals I knew through my work as an Operating Department Practitioner. I used all the contacts available to me in order to make my research project successful. However, adding another aspect to the dissertation project was the greatest challenge as it meant that the project changed from being one dimensional to being a triangulated research project. This meant analysing data from different perspectives and also meant further ethical approval was needed for the interviews, adding more layers to an already complex project.
In terms of findings from the research, I found that alternative tobacco products were popular in new migrant communities, many migrants were using different tobacco products including shisha/waterpipes, and heated tobacco units. These products were becoming more popular due to the flavours on offer and also their price points. However, the research indicated that cigarettes were still the most prominent form of tobacco being used within new migrant communities, although migrants were finding ways to get cheaper cigarettes, thus were importing cigarettes from their home countries or were buying cheaper/counterfeit cigarettes from certain supermarkets or corner shops.
There were no services specifically for new migrants, and a lack of data collection on new migrants makes it difficult to track their needs. Gaps in the research were presented clearly and I also included recommendations and conclusions in the report, which the council could implement in the future.
Photo by Ander Burdain on Unsplash
So I still can't believe that this was the outcome of my work, to be referenced in an important guideline for the council that I was collaborating with. Getting the email to say that my work was being used was completely unexpected, but this meant that all the late nights and library visits were totally worth it…
The one thing that I would recommend to future students is to work systematically, plan everything from data collection to data analysis, timetable your plans and make lists. (Lists are super important in detailing everyday details, the guys on my course used to make fun of my list making, but they do work!)
As cliché as it sounds, doing a dissertation is a real journey, and it presents a lot of challenges along the way, but the key is perseverance and hard work.  I enjoyed every aspect of it, from the data collection to the analysis to write up. Even if it meant sleepless nights and no social life for a few months, it is totally worth it! Even now, as I'm writing this, I am now thinking I want to do more and work on other research areas.
(As a side note, I also want to publicly thank the lecturers on this course, as without them none what I have achieved would have been possible without them and their input.)
Nisha
Leave a comment
---
By Lee Houghton
Tuesday 8th October saw our newly bonded MSc Public Health students set forth for the wilds of Derbyshire, on a field trip as part of the Evidence Based Public Health Module. The aim of this field trip was to give us all an understanding of real-world public health in action, to show the development of public health through the ages, and to spend some time together as a group to get to know each other better.
I had never heard of this village and indeed began the trip by repeatedly pronouncing its name wrongly (think Eeeeeem—to rhyme with steam—rather than the two syllables you brain will probably go to initially). A quick Google search identified it as 'The Plague Village', which sounded intriguing but I avoided reading much more as I didn't want to have too many preconceptions.
On the way to the village we stopped at the glorious Chatsworth House to see how the other half lived! I had always wanted to visit here and it did not disappoint, a perfectly grand National Trust property set in the most beautiful gardens and wider landscape, just walking round I got a real feel for how incredible it must have been to live here and the impact an estate like would have on the wider communities in terms of providing work/opportunities to sell/buy produce.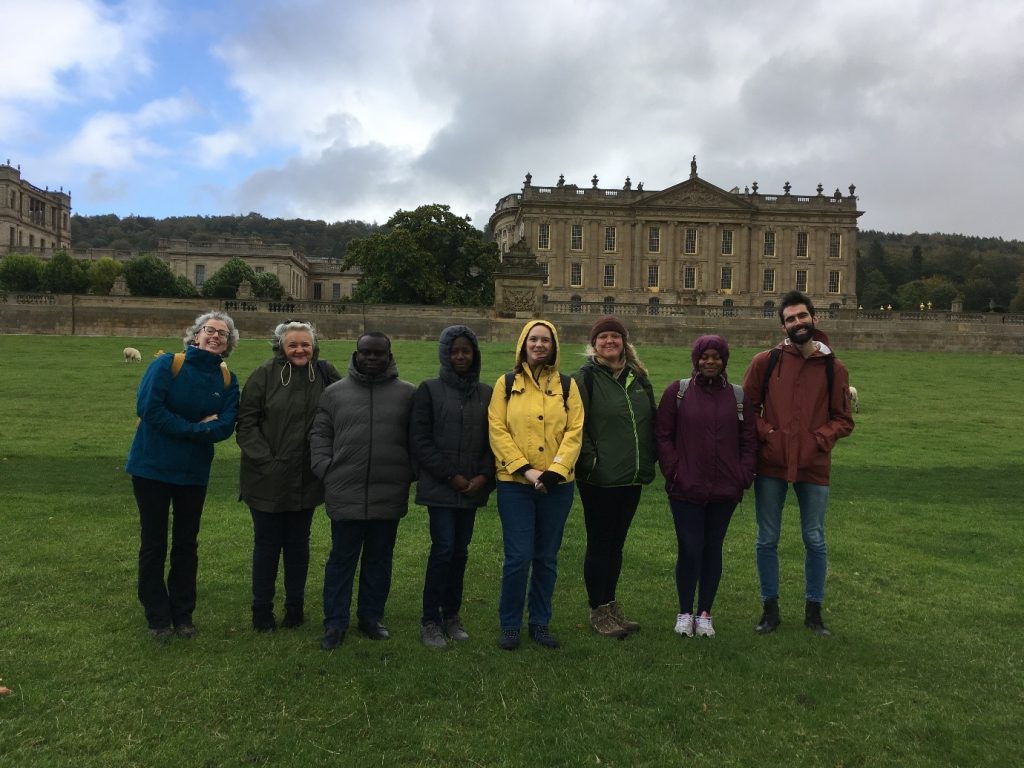 We continued on to Eyam to find a more realistic representation of how the majority of people would have lived in the 1600's (whilst all secretly still wishing we lived at Chatsworth!). As a group we toured the village with tutors pointing out areas of interest. The village suffered terribly when the plague hit and as a community took positive action (potentially to their detriment) to avoid onward passage of the disease.
We saw the homes of those who had passed away and the innovative methods of intervention that the villagers put into place to avoid passing the disease on.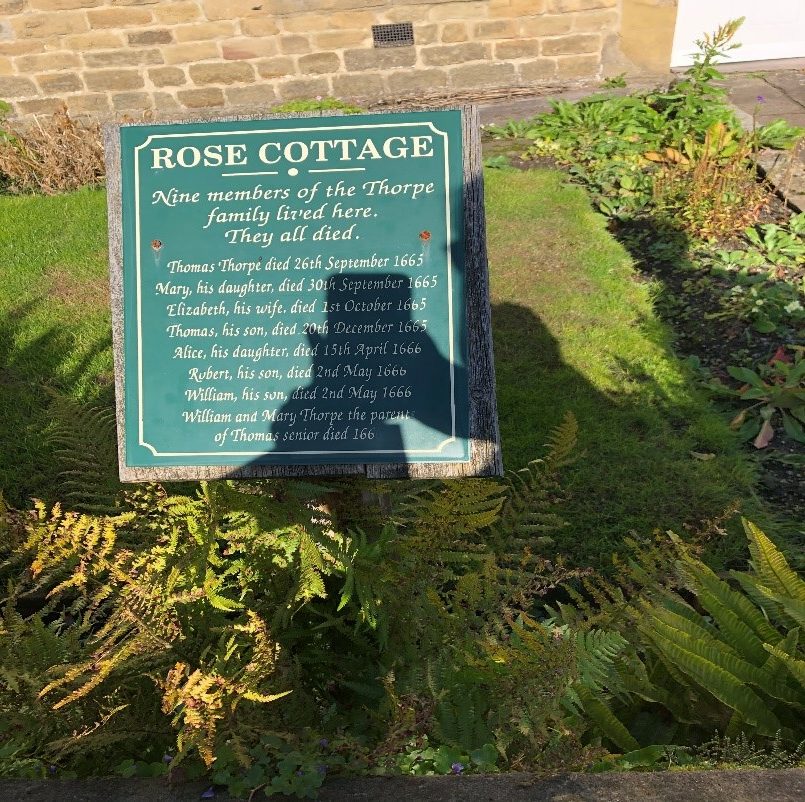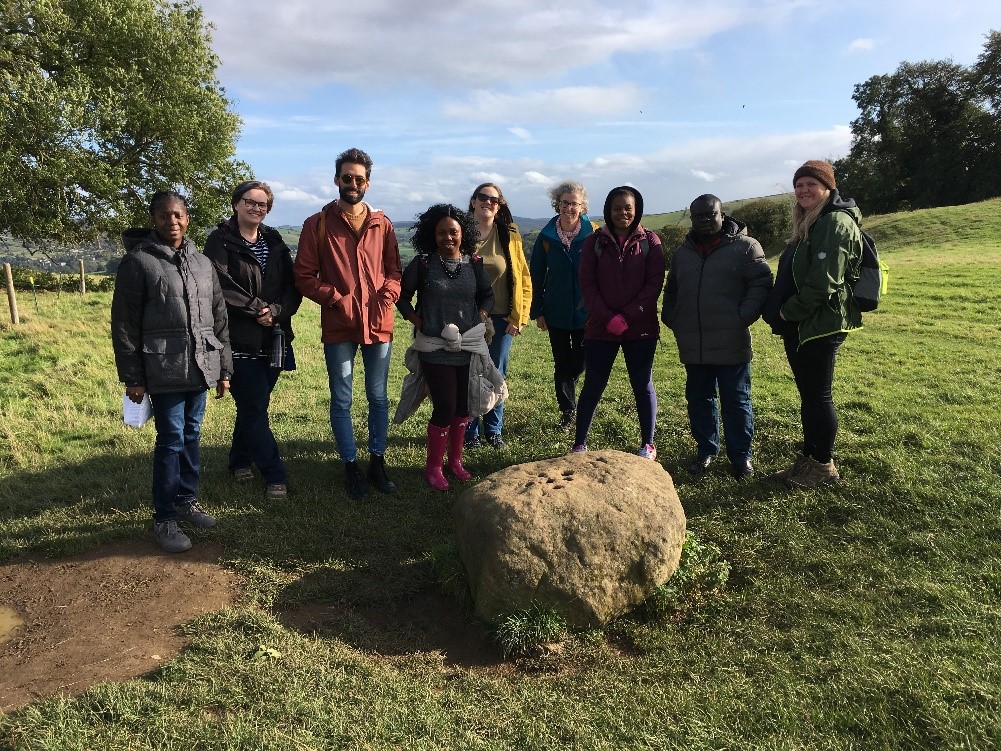 We visited the church and graveyard where a beautiful window has been installed commemorating the sacrifices made by the people of Eyam, and also displays showing some interesting facts and anecdotal stories of individuals…needless to say we were impressed with Margaret Blackwell's accidental cure!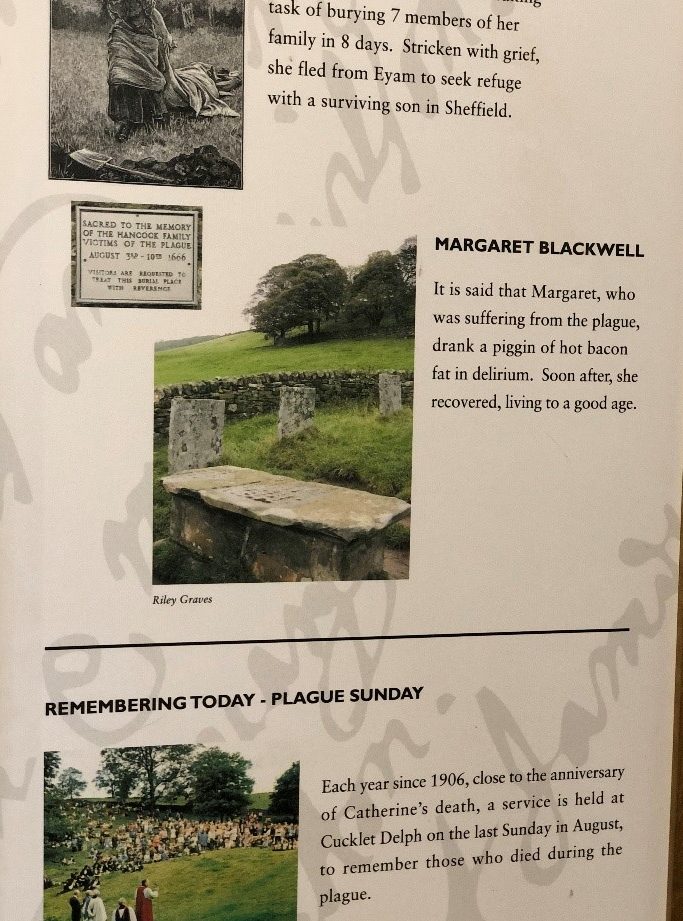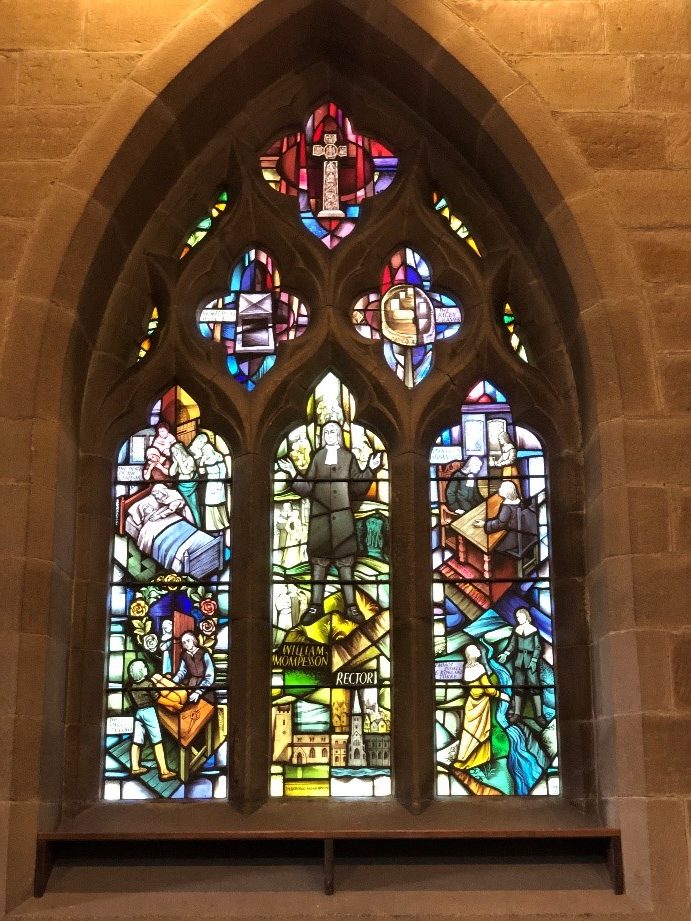 The afternoon of this first day was spent doing group work in the classrooms at the hostel, this involved research and working together to create presentations telling the story of the plague and exploring the implications of the villager's choices. It was a great opportunity to work together in a relaxed environment, fortified by many cups of tea and the beautiful views from the classroom windows!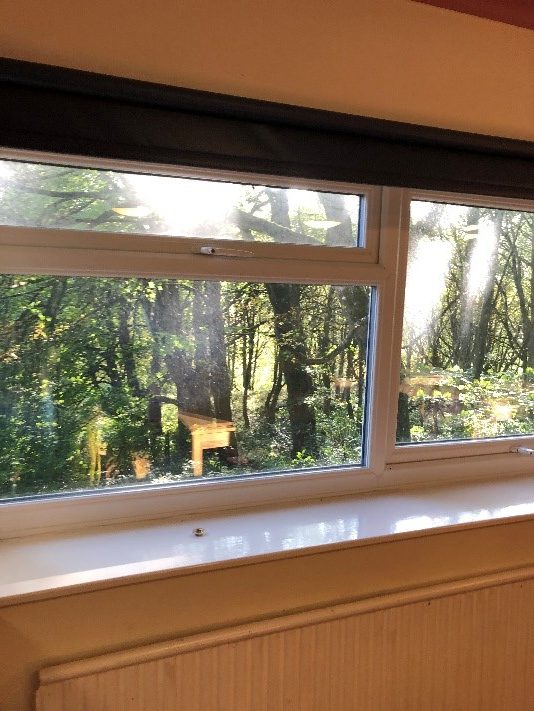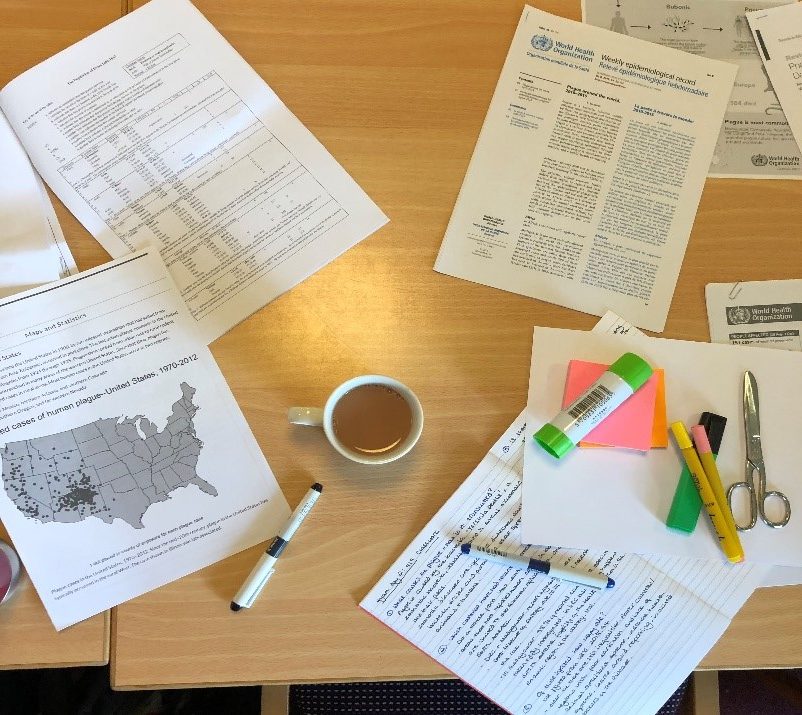 After dinner in the hostel it was onto the evening activity, which consisted of a rousing game of Pandemic! I had never played this boardgame before and after we were all initially confused by the YouTube video of instructions that never seemed to end, we decided to get on and have a go. Turns out we weren't too bad and were soon working together to save the world (Disclaimer: we probably need another couple of practice games before we could actually save the world!).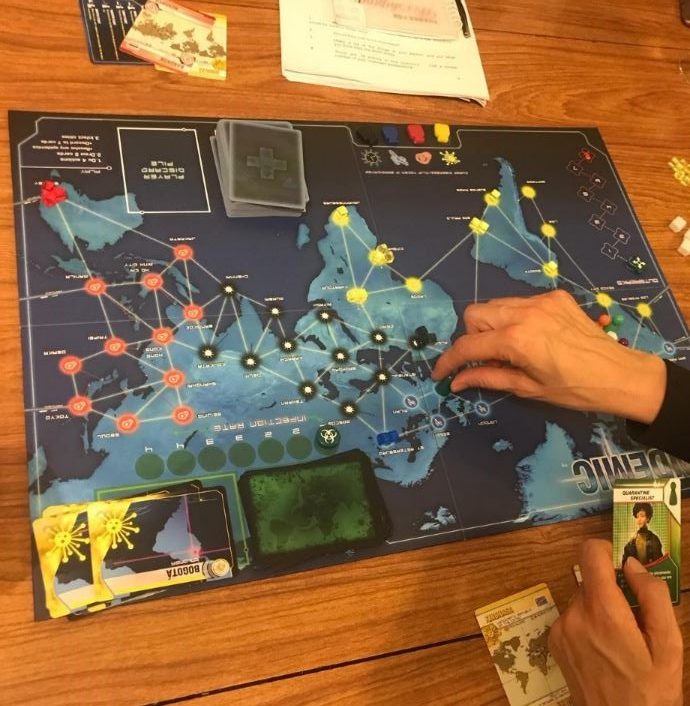 Day 2 saw us back in the classroom working in groups to look at the modern-day issues around Plague, we were really surprised to find out that there are still significant pockets of it about, and to look at government and health agencies approach to tackling this. It was great way of looking at global inequalities and their impact on population health.
After lunch there was just time for look round Eyam's museum which has so many interesting displays and resources on plague in the village. It was a useful way of consolidating what we had learned and seeing some effective visual representations of the spread and reach of disease, including really personal stories.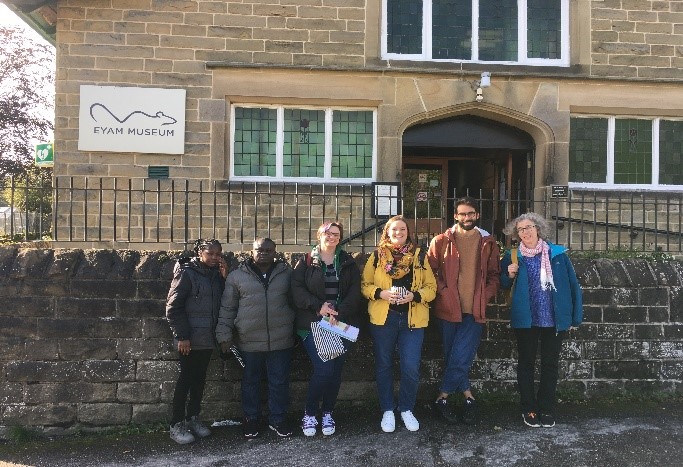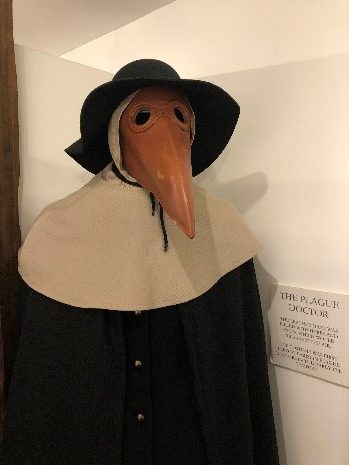 The trip was a great success and we found it so useful to see public health in action through history. It was a great opportunity to spend some quality time together and definitely helped to bond us as a group, which will hopefully stand us in good stead for our next assignment where group work is vital.
Leave a comment
---
By Alan Price, PhD
Foetal alcohol spectrum disorder (FASD) is the range of conditions that can be caused by prenatal alcohol exposure (PAE). People with FASD can have a wide range of physical and mental difficulties, especially with planning, attention, impulsivity, coordination, social communication, emotional arousal, and memory. These difficulties can impact daily living, school, work, social relationships, and long-term health and wellbeing. In the UK, it is estimated that at least 3%, and possibly up to 17% of the population would qualify for a diagnosis on the foetal alcohol spectrum, although the majority will never be diagnosed. FASD has been known about for several decades but does not yet receive appropriate attention in schools and universities, meaning that many doctors, teachers, social workers and other professionals are not trained to spot the signs of FASD. This can leave children and adults with FASD struggling with the academic and social demands of everyday life without the support they need. Unsupported, people with FASD are more likely to be excluded from school, lose their job, struggle with addictions, and be convicted of a crime. FASD is thought to be especially common in looked after and adopted children and care leavers. Many of these individuals also have histories of traumatic experiences such as abuse or neglect in early childhood, which are also known to lead to developmental difficulties similar to those seen in FASD.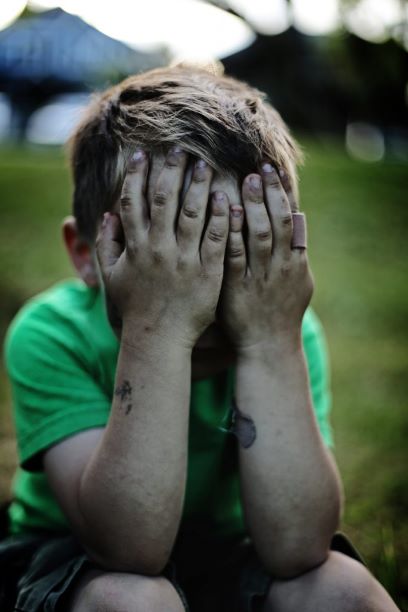 I came to the University of Salford in 2015 to conduct research on the combined effects of PAE and childhood trauma. The project was offered as a funded PhD in partnership with the National FASD clinic in Surrey. I had just completed my degree in psychology and already had some experience in alcohol research, but like many others I had never heard of FASD. The first stage of the project was a thorough review of the published literature on FASD and trauma. I was surprised to see that very little research had been published on the combined effects of both exposures, only five studies in fact, but there did seem to be an interesting pattern of results emerging. Taken together, the studies suggested that children with both PAE and trauma were functionally similar to children with just PAE but tended to have more difficulties than children with just trauma. This suggests that, where children have both exposures, PAE is more likely to be the primary driving force behind those children's difficulties. The published studies had tended to focus on speech, language and communication, but other areas of functioning still needed to be addressed. Therefore, during the next stage of the project I conducted studies into brain functioning, intelligence, working memory (the ability to hold and manipulate information in the short-term), inhibitory control (the ability to stop oneself from performing an action that feels natural), empathy (an understanding of the perspective and emotional state of other people) and behavioural difficulties in children with PAE, about half of whom also had a history of trauma. I was interested to see whether the children with both exposures had similar or more severe difficulties than the children with just PAE.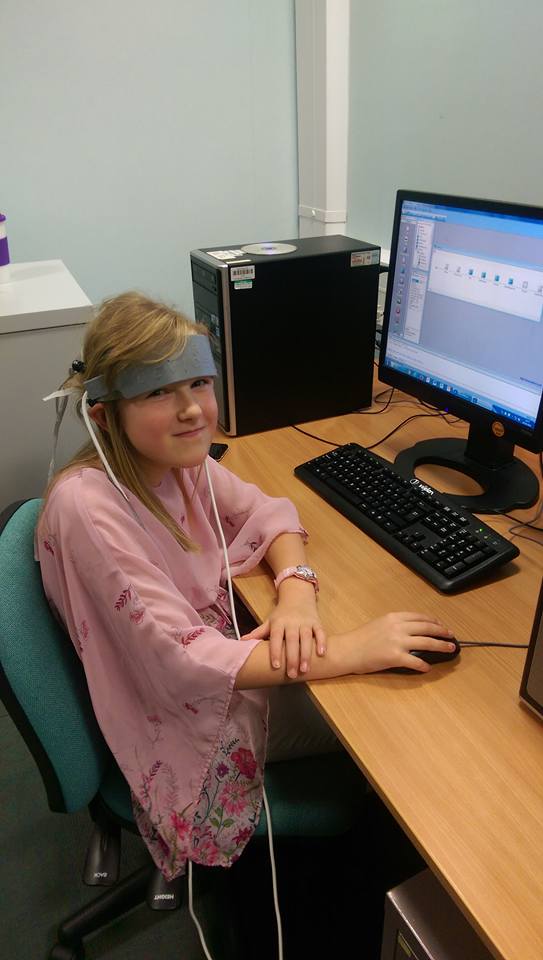 Since FASD is largely a hidden condition, I suspected that recruitment of participants would be challenging. Most of my participants were recruited via social media, especially online FASD support groups, which had been set up by families affected by FASD to provide mutual support and information. In order to access as many participants as possible, I used an anonymous online questionnaire to ask parents and carers about their children's PAE, trauma, empathy and behavioural problems. The strategy worked, and 245 parents or carers completed the questionnaire, many more than I had expected. As well as UK respondents, many were from the United States and Canada, which reflected the populations of the online support groups. To make as much use as possible out of the participants, I invited the UK respondents to bring their children in for some further assessments. Many of the families lived outside of the Greater Manchester area where we are based, and I only had funding to offer £10 for travel expenses, but an amazing 25 families affected by FASD came into the university, some travelling hundreds of miles at their own expense to get here. In the lab, I used a brain-imaging technology called functional near infra-red spectroscopy (fnirs) to look at brain activity, a standard IQ test to measure intelligence, and puzzles to assess working memory and inhibitory control. Finally, I also conducted interviews with 12 parents and caregivers, to explore their experiences of raising a child or children with FASD.
The results of the questionnaire and lab studies between them supported the findings of the literature review. Children with both PAE and trauma had similar brain activity, intelligence, empathy, inhibitory control, and working memory to children with just PAE. In terms of behavioural difficulties, children with both exposures had a slight tendency to have more severe conduct problems than children with just PAE, but their emotional functioning was similar. The studies also showed that children with PAE have high levels of childhood trauma, severe behavioural difficulties and poor empathy compared to typically developing children, although intelligence, working memory and inhibitory control were within the average range. In the interviews, parents' experiences were fairly consistent, and there was little difference between the experiences of parents of children with and without trauma. I asked parents about their children's behavioural difficulties, which I expected would be described as stress inducing. This was the case, although parents also described many positive experiences. However, even though I didn't specifically ask, every family described some level of stress caused by dealing with service providers. Doctors and other healthcare workers often didn't understand and were unable or reluctant to diagnose FASD. Adoption agencies and social workers were accused of playing down the impact of PAE in order to secure a placement, then leaving families to deal with FASD with no specific support or training. Parents and children were offered services designed for trauma and attachment issues, even when children had no history of trauma. There was a widespread lack of understanding and lack of services designed to deal with FASD, and this seemed to be the most stressful part of their experiences.
Taken together, the results of the published studies, questionnaires, lab studies and interviews show that children with both PAE and a history of trauma appear to function similarly to children with just PAE and tend to have more severe difficulties than children with just trauma. Therefore, the difficulties seen in children with both of these exposures seem to be primarily caused by PAE rather than childhood trauma. Based on these findings, my recommendation would be that children seen in care, school, or in a medical setting, who have both PAE and a history of trauma, should be thought of more as a child with FASD than a child with a history of trauma. The trauma absolutely should not be overlooked, as it will definitely have had an impact, but in terms of interventions, therapies and strategies, those designed specifically for FASD may be more effective than those designed for trauma. These conclusions have led to a new project; my colleagues and I are currently developing a parent training programme designed specifically for FASD issues, something which is currently missing in the UK. The full thesis is available in the University of Salford institutional repository.
Twitter: @alandavidprice1
Email: A.D.Price2@salford.ac.uk

Leave a comment
---
My PhD journey started when I joined the University of Salford in 2015. Before this I had completed a BSc in Sport & Exercise Science and an MSc in Clinical Exercise Physiology, followed by several years working as a researcher in the health technology industry. Along the way I had also completed qualifications in gym instruction and exercise referral instruction. Therefore, the planets aligned well when an opportunity arose to complete a PhD about exercise referral schemes, combining research experience with personal interests.
Exercise referral schemes are one of the most common approaches to increasing physical activity levels in people with long term conditions, providing access to individualised exercise programmes and support from qualified exercise professionals. There are hundreds of these schemes operating across the UK, illustrating their popularity as a method of physical activity promotion. However, the evidence base underpinning the effectiveness of these schemes to-date has been poor. The aim of my PhD was to contribute to this evidence base, by evaluating Tameside's "Live Active" exercise referral scheme.
Fortunately, the scope of my PhD was quite broad, meaning that I could develop and practice a wide range of research skills. The majority of my data was quantitative, some of which was secondary data collected by the scheme, and some of which I collected using accelerometers. With so many different types of data, I found myself conducting several types of statistical analyses, from simple to complex statistical tests, several of which I was trying for the first time! Fortunately, I was able to take a break from all of this quantitative data, by conducting a qualitative study. This was the most enjoyable chapter for me, and in the end, turned out to be a very important chapter, revealing findings that were central to my final conclusions.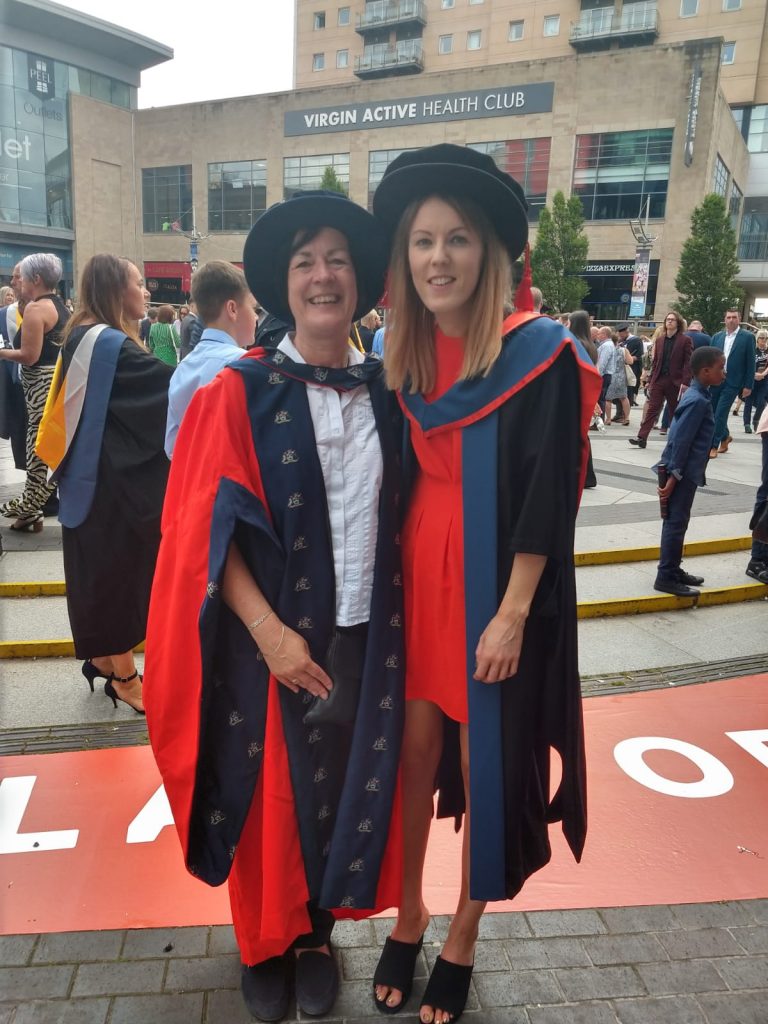 In March 2019 my PhD journey came to an end, when I successfully defended my thesis at the viva. Following this, I was fortunate enough to be offered a position as a senior research associate at the Equality and Human Rights Commission. Health inequalities were an important consideration in my thesis, and have always been an area of interest and motivation, so this is a fantastic opportunity to explore equality and human rights more broadly. I have no doubt that I would not be in this position, if it were not for the research and transferable skills that I developed throughout my PhD, with the help of my fantastic supervisors, Dr Margaret Coffey, Dr Anna Robins, and Prof Penny Cook. By the end of your PhD, you will have developed more skills than you may realise, some of which will be quite broad and highly valuable, and you must not forget this when planning your next steps after the PhD!
Of course, for myself, and many other students, the PhD journey provided an opportunity to experience and practice more than just the intricate details of research study. Throughout the three years I attended several conferences, both home and abroad, sharing the findings of my research through posters and oral presentations. I also met several other researchers at these conferences, with the same research interests as myself. It has been great to stay in touch with these people, to discuss our research, provide each other with feedback, and some have been kind enough to invite me to collaborate on their work in the future. It was also great to complete this PhD with a partner organisation, Live Active, where I got to develop my stakeholder engagement skills, and attempt to influence practice with my research findings!
Leave a comment
---
Teams4U is a charity that brings volunteers from the UK to make a difference in children's lives in countries including Bosnia, Belarus, Romania, Sierra Leone and Uganda. This was my third visit with Teams4U to the Mukongoro district of Kumi Region, Uganda, to participate in their work with schools to improve public health. In recent months Teams4U's attention has focused on reducing the days missed from school due to sickness and diarrhoea. An intervention to improve hygiene and sanitation has been developed.
Basic sanitation
There is no water supply or electricity supply to the public schools, although there is typically a hand pump installed at the perimeter of the school grounds, which is shared resource for the school and the local public. There are usually three or four pit latrines for the children to use. The latrines often have no doors for privacy and used by around 1000 children, making the smell and flies unbearable. There is no source of water nearby for hand washing.
When children are at home, there are also often no hand washing facilities. Each day water is carried from the nearest hand pump and stored in water containers for cooking and washing, but many homesteads lack a drum with a tap for easy hand washing. Some families are not aware of the importance of hand washing to prevent disease.
Sanitation solutions
A 'Tippy tap' is a contraption that is simple to make with a small water container, rope and wooden supports. A child can easily tip the drum to let the water out by using the foot operated lever. They are suitable for use at a homestead. Some schools have been using them, although a single tippy tap is inadequate for the typical school which has over 1000 children.
With support from the Welsh Government, Teams4U have begun to install simple hand washing facilities, comprising a large tank with two taps and bars of soap on string. These tanks can store sufficient hand washing water for a whole school. They still require filling by hand, but schools arrange teams of children to carry water from the pump to the tank as part of their daily chores. The tanks can be drained during holidays to allow them to be cleaned. Some schools fill their tanks with soapy water to get over the problem of soap bars going missing.
The Teams4U installation also includes 'toilet flappers' fitted to each of the long drop latrines and signage about hand washing on the walls. The toilet flappers are simple devices that remain closed to seal off the odours and stop flies from entering the long drop. They function similarly to the flaps in the portable toilets that are used in festivals in the UK.
Volunteers get involved
The whole school also watched as Teams4U volunteers acted out a hand washing story about a Ugandan boy who does not wash his hands and becomes ill. In the story he then learns about hand washing and when to wash hands. The story features the family's naughty goat, who causes great hilarity amongst the children when he runs amok. The use of the tippy tap is demonstrated, and the boy learns how and when to wash his hands properly. He learns to wash his hands after handling animals, after using the toilet and before meals. He finds in the future he is no longer ill.
As in previous trips, the Teams4U volunteers visit a school each day for seven days. The morning activity is a physical activity intervention where all 1000 or so children take part in simple team games. In the afternoon, there are sessions for the older children that focus on puberty, development and respect for women. These have been the subjects of my previous blogs. There is also an opportunity for volunteers to play with the children. The challenge is to think of activities that overcome the language barrier and can be done with hundreds of children at a time! Successful activities include simple face painting, balloons and bubbles.
Click here to see a film of a volunteer entertaining the children with bubbles
https://www.facebook.com/penny.cook.75436/videos/10156365190389821/?t=1
The interventions with the children are supported by an education programme for the key church leaders, health care workers and senior women teachers. This is supported by funding from the Department for International Development (DFID). The training aims to provide a legacy for the ongoing education of the children in hygiene and disease prevention, dignity and respect, puberty, menstruation and sexual health.
How do we know it works?
The onus is on the charity sector to deliver an intervention that has a lasting impact. At schools we visited, there is evidence of previous well-meaning interventions that have had no impact. I asked why the schools needed Teams4U's water drums when some had evidence of large water storage drums. I was told that the drums had been designed to collect rain water, but no one had ever installed the guttering to harvest the water. Boxes containing computers sit unopened in schools that have never had an electricity supply.
In addition to the work to educate local leaders on how to sustain the benefits of the interventions, Teams4U will be collating data on school attendance in the coming weeks in order to determine whether the hygiene interventions have had an impact on absence due to diarrhoea. The aim will be to provide the intervention to all 150 primary/junior schools in the Mukongoro district. The charity has already demonstrated that its puberty and development sessions ('Develop with Dignity') are effective: knowledge of menstruation increased after the education sessions, and fewer girls miss school because of their periods.
Get involved 
You can join in and help run the sports, 'Develop with Dignity' and sanitation programmes. Read more about volunteering opportunities on the Teams4U website. If you come as part of the University of Salford's BSc Public Health and Health Promotion, you can also help us do research to evaluate the programme during a heavily subsidised 10 day trip (the students pay £200 towards the cost of the trip).
A powerful experience for the volunteers
It is difficult to describe the pure pleasure that these children get from a little attention from the visitors. The impact on the volunteers is also profound as we experience the simple joy that children get from a hand shake or a stream of bubbles. It is also humbling to think how we take our children's education for granted. In Kumi, there are no staff to clean the school. The sweeping of the classrooms, the fetching of the water and the cleaning of the toilets is all done by the children. Some of the forward thinking schools grow their own vegetables, and the children also tend to these. In several of the schools we are greeted with songs of welcome. The children also sing songs that describe how seriously they take their learning in order to better their lives. We found this truly humbling.
Leave a comment
---
My Salford adventure started on August 2017 when I got awarded of the Chevening Scholarship that permitted me to pursue a post-graduate study of Public Health in the United Kingdom. The Chevening Scholarship is the UK government's global scholarship program, funded by the Foreign and Commonwealth Office (FCO) and partner organisation that aimed to provide opportunities to leader, scholar, researcher and influencer from 144 countries worldwide to fulfil their dream to study in the UK. The application process for this life-changing opportunity was very demanding and competitive but I was driven and strengthened by my desire to experience the best that the UK has to offer in terms of academic life, career opportunities, culture, history, and leisure activities. Therefore, I challenged myself to fulfil all the requirements that was necessary in order to be awarded of such honour to study in the UK, where so many researchers, influencers, scholars, and leaders have shaped our modern world through their astonishing achievement – for example Sir Isaac Newton, Alexander Fleming, Sir Charles Darwin, Sir Alex Ferguson, or John Lennon.
Through my Chevening application process, I had to choose the UK universities that could provide me with the platform to achieve my lifetime project. I, therefore, conducted a thorough search of all UK Universities to find the one that could help me to fulfil my academic and professional goal. My search for the most appropriate university was based on my professional and academic background of public health and occupational medicine. In addition, I was looking for a University that could provide me with the skills and knowledge to strengthen the health system in my country Madagascar, particularly in terms of health at work and well-being, disease surveillance, epidemiology, data monitoring and statistics.
The University of Salford, particularly the Department of Public Health, stood among all UK universities as my first choice. Indeed, during my search for the best university, I discovered that the Salford Department of Public Health delivered a specific module about Health at Work and Well-being led by Dr Margaret Coffey – a well-known and respected researcher in the field of public health. Therefore, I contacted the University of Salford about this module that interested me. The public health team at Salford were keen to enlighten me with additional information through the module leader Dr Margaret Coffey and the programme leader Dr Anna Cooper-Ryan. I was surprised to discover that the module Health at Work and Well-being had been integrated into a particular module called 21st Century Global public health challenge. This module, led by Dr Anna Cooper-Ryan and Dr Margaret Coffey looked at the challenges of public health on a global scale. Because the Chevening Award represents a global initiative to promote tolerance, excellence in research, leadership and diversity, the choice of the Department of Public Health of the University of Salford became obvious to me as it promotes this global vision of public health by giving opportunities to international students, such as myself, to gather skills and knowledge, and to share my experience of public health among my peers. Definitely, the University of Salford was the place to be to achieve my master's degree of public health.
When I first arrived in Manchester, and I met the public health team, my choice of the University of Salford was reinforced by the level of expertise of the lecturers, the university's cutting-edge facilities, the amazing students Union, and the International Society activities. In addition, the city of Manchester appeared a vibrant city for the average student, which promoted diversity and tolerance, and provided a wide range of entertainment and leisure. This had a positive impact on my well-being as a student when the master's study became more demanding. The high level of academic support and the workshops provided by the University of Salford helped me also to achieve a successful academic life.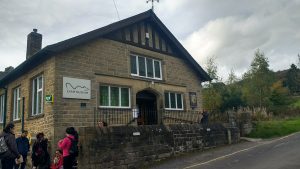 One of the memorable periods of my academic life in Salford, was our field trip in Eyam when all the teaching staff and the students went on a public health field trip. Not only did the field trip help me to understand in a practical way the "nitty-gritty" of public health and epidemiology, but also permitted me to develop warm relationships with my lecturers and classmates, which strongly contributed to my academic success and well-being later. Apart from the field trip in Eyam, the dissertation project at the end of the academic year was also one of the best moments of my academic life at the University of Salford. During this dissertation project, I had the privilege to work with and to take advantage of the expertise of my supervisor, Dr Margaret Coffey, about the experience of part-time employment in the UK in respect of health and well-being. This project provided me with an in-depth understanding of the challenges that part-time workers might face in terms of health and well-being at work, and the drivers that might explain the level of commitment and satisfaction of the workers for their chosen career. Through this thesis project, I have gathered all the knowledge and skills I needed to go any further in the career of public health with a particular focus on health at work and well-being. In addition, it permitted me to reinforce my research skills and to learn to tackle efficiently all the issues that may occur during a research project that involves a systematic review methodology. I was also astonished by the high level of supportmy supervisor and all the teaching staff provided to me to achieve this memorable success in academic research.
In a nutshell, my academic year at Salford was full of success and was one of the best moments of my life so far. It permitted me to work and to learn from the experience of well-known researchers in public health. It taught me to think outside the box when a public health issue occurs and prepared me to address serenely any public health challenge. This experience helped me to grow, to be more confident, to be bold and to get ready to fight against all form of inequities, inequalities and injustices.
Leave a comment
---
How do you feel when you get asked to work as a group on an assessed piece of work? Are you filled with enthusiasm or a sudden sinking feeling? Our MSc Public Health cohort is an impressive mix of people. We are all different, ages, professions, and nationalities, with differing undergraduate degrees. Early on in the course we had an overnight field trip where we bonded over getting drenched in the Peak district, which helped us get to know each other and we are quite a friendly chatty group.
I started the MSc in Public Health after 15-years out of education: my distant memories of group work were vaguely negative, so, when we were given our first assignment for the Global Health Module as group presentation I didn't know what to expect. I was asked by three of my course mates to be the fourth person in their group. Our assignment brief was to choose a global public health challenge and give a twenty-minute presentation about it. I was really struggling to come up with a good idea but wanted to do something a bit out of the ordinary.
The first thing we did as a group was to set up a chat group on the social networking platform WhatsApp, so that we could start discussing possible topic choices. One person suggested looking at tuberculosis and another suggested looking at the link between depression in young people and social media. When the two of us without a suggestion then picked which we preferred, the problem was that still left us with a 50/50 split. We discussed flipping a coin, but instead we took both ideas to our course leader, hoping she would choose for us. After discussing each topic, she agreed that the topics were both good ideas and wished us luck with deciding. So, in pairs we then did a pitch of our preferred topic in the form of a quick essay plan. We found it easier to put together the outline-plan for the social media idea, so that's the one we picked.
One person naturally became team leader, I've heard of storming norming and performing, but we just seemed to get along from the start. Maybe it was because we had similar approaches to learning. The four of us are quite laid-back, which meant we were flexible and positive, but with interest in the topic and motivated to put together a good presentation; this helped as it meant we were all prepared to put the hours in. Being quite confident, I really enjoyed working with a team leader who listened and checked everyone was on the same page before making decisions, and as someone who is prone to putting my foot in it, I was pleased to find everyone was open to giving and receiving feedback. As a group we all had work or childcare commitments outside of the course, and long journeys in to campus; at one point we even got snowed off, so we had brainstorming sessions with only three of us but always kept the missing person in the loop via WhatsApp.
The team leader set up a spreadsheet for references, so we could each put in papers as we read them – this was useful, as we could easily go back later to find information. Each one of us managed to find something no one else had. Discovering an alarming lack of evidence of an actual causal link between social media and depression made the project more challenging.
We still had to try to adhere to the marking scheme whilst showing critical analysis of the data. Just to be sure that we were heading in the right direction, we got further feedback from our course leader. We then set up a Google Slides shared file, so we could all work on it at once, and divided up the number of slides and worked on one section each. We then discussed the order and moved items around, and wrote rough drafts of our scripts. The team leader also booked rooms, so we had time to practice the presentation together; for all four of us to be there we had to fit this in between lectures, an hour here and there. But this meant we could run through several times giving feedback on each other's script and getting our timing accurate, and just about have time to brainstorm possible questions from the audience.
When we came to give our presentation, we remembered almost all of our lines and finished on time. We congratulated each other and talked about how much we had enjoyed working together.  It got me thinking, for such a mix of people, is there something we all have in common that helped, or was it that we were able to "encourage an atmosphere of openness to diversity and new ideas" when working collaboratively together (Savin-Baden & Major, 2004, p. 77)?  Being able to work well in a team is an important skill not only in an academic environment but looking forward to our future career paths. It would be interesting to look further into the theory behind what makes working in groups productive and enjoyable, but for now there's another assignment waiting to be written.
Leave a comment
---
The first transition for me was moving from my home country, Nigeria, to England to study – it was very daunting to begin with. The initial decision to come to England to study for a Masters was very different from the decision I made to stay to further my studies and start a PhD. When I came to England to study for my Masters, I wanted to gain further skills and knowledge – the decision was based on the challenge to get better academically, and in turn to inform my future career path. The decision to further my education and embark on a PhD was based on the skills and knowledge I had acquired during my Masters degree. The wide range of resources available to students to make learning convenient at the University of Salford was beyond expectations. As a postgraduate student, I had unlimited access to an extensive range of books, e-books, journal articles, and government publications to help me study, as well as request for articles that are not licensed to the University.
The major influence in deciding to apply for a PhD was based on the final semester of my Masters programme, when I conducted a research study for my dissertation. The research study examined the associations between sitting at work and mental wellbeing. I loved the idea of looking into a problem and trying to find out as much as I could about it, and looking into something that there was little previous research on. That's the joy of being a researcher (although it is not always as simple as it sounds!).
The progression from a postgraduate taught degree to a postgraduate research degree is a big step in one's education, because the doctorate degree is seen as the highest level of educational achievement. The move from a 'regimented and structured' life of a taught programme to the 'unstructured' life of a PhD can be scary. This is because the structure of deadlines and assignment submissions is no longer there – you have to carefully plan your own time and set your own targets. It can be quite overwhelming at times, sitting in an office every day of the week, rather than attending classes for two to four hours every day. I am in an office with other PhD students, many of whom are working in studies that are not related to my field – this can make the PhD journey lonely at times, but also interesting because I get to learn about things outside of my own area of research.
When I started my PhD, all of a sudden I was exposed to all these opportunities and changes. The PhD involves independent research and that means a lot of input from me as a researcher – like I said, it can be quite scary if you face it all alone. The University has provided various workshops and study skills sessions to help me adapt to the system, without feeling too overwhelmed! Also, there is an allocated staff member to stand in as a personal tutor to help discuss any issues that may affect one's studies. I have made use of these resources and intend to keep making use of them. So far so good, it's been an interesting journey and I hope it will get even better!
In the first year of Abolanle's PhD, she has had the work from her Masters study accepted at the International Conference on Ambulatory Monitoring of Physical Activity and Movement (see poster), and has recently submitted work from her first PhD study to the International Society for Physical Activity and Health Congress.
Leave a comment
---
As part of the extended induction programme, the MSc Public Health students took part in a two-day field trip that was designed to provide an immersive experience for students to orientate towards the discipline (with a real word example of a past public health situation), get to know each other, form friendship groups, and begin to work in teams.
Students learned about the control of an infectious disease in history, and one village's unique approach to dealing with the plague crisis. This was designed to enable students to learn lessons that can be applied to infectious disease today.
The field trip took us to Eyam, a small village in the Derbyshire Dales within the Peak District. In 1665, the village experienced an outbreak of the bubonic plague, and the villagers chose to isolate themselves to prevent the spread of infection. During the outbreak, 260 villagers died (double the rate of those who died in London from the bubonic plague).
On day one, the students took part in a guided transect walk around the village to learn about the history of the village, some of the key places, and the decisions that were made during the outbreak of the bubonic plague. The great British weather made this a very wet two hours, but a few hardy souls made it to the boundary stone, and we all learned a lot along the way about how the village dealt with the situation.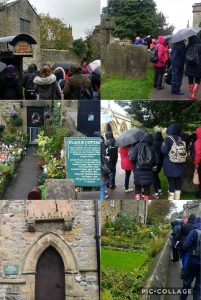 'This event has brought public health to life in terms of location of historical plague being very real with houses in the village, the well etc."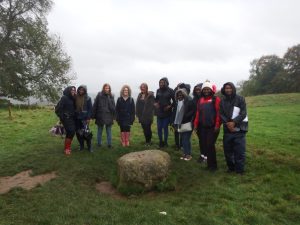 Upon warming up with cuppa soup, teas, and coffees back at the Youth Hostel, the students started completing more detailed maps in groups to present to the judges (the lecturing staff), and provide their overview of the village based on the transect walk. As you can see the judging was intense!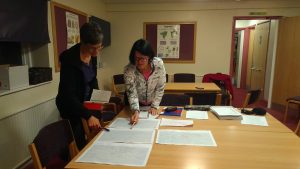 The final activity of day one involved an outbreak game: could our students and staff survive being infected by those who were the source of the outbreak? Our very own Margaret Coffey was infected twice, but was deemed allowed to stay in the Youth Hostel, once the class had worked out who were the sources of the outbreak, and how it had spread around to those infected.
'The outbreak activity was a lot of fun! It helped us understand how infections spread and the concept of having carriers who come into contact with a specific infection but do not get sick'
On the second day, those who were unable to join us, and were based back at the University, carried out similar activities to those who were in Eyam. The students were split into groups to create a presentation related to either: the data and risk factors related to the plague outbreak in Eyam; or the modern spread of the plague, looking at Madagascar as a current case-study. Having a student from Madagascar on the trip with us really brought this work home for everyone, with their explanation of some of the measures that were currently in place.
'The group work on the Plague worked very well, especially presenting in the order that we did – historical plague to current issues re: global plague. Definitely a learning experience'.
Finally, we finished off with a trip to the local museum to round up all the learning before people headed back to Salford on the coach. Despite the weather, we all had a great time getting to know each other, learning about Eyam, and thinking about how this relates to modern Public Health.
'I feel like I know more people and am more relaxed around them'.
'It has helped us get together. I think we will work together more effectively'.
The trip received overwhelmingly positive feedback, with 68% reported their experience on the trip as 'excellent' and 26% as 'good'. Participants especially valued the chance to get to know each other.
'I feel more confident now about my MSc programme and want to give my best in order to succeed'
'I believe I am 100% ready to study this course. I have developed a better understanding and a new love for it. I know it's going to be an enjoyable course. Looking forward to it'
We hope you will be able to join the MSc Public Health course in the future and come with us to learn more about the history of public health, and experience some of the English countryside. You even get to stay in a mini castle for a night that is owned by the Youth Hostel Association.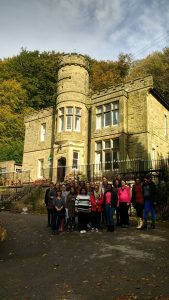 Leave a comment
---
This blog post is written by four of our current MSc Students – Aneela Khanum, Cynthia Poolay Mootien, Gloria Serwah Asare & Ella Train
The public health conference on 'social prescribing, social movements, shaping attitudes and behaviours' organised by the Salford Professional Development team and the University of Salford, was chaired by Professor Penny Cook, and centred around finding innovative and alternative ways to treat and care for patients outside of healthcare settings.
Chris Easton, from Tameside Hospital NHS Foundation Trust, opened the talk by discussing the implementation of a system wide approach to self-care. He stressed the need to change the public's perception and behaviour towards clinicians and hospitals, and for more instituitional integration, which will only be successful if both the health and social needs of patients are considered. He also pointed out that more emphasis should be placed on stimulating a fundamental paradigm shift between the people and their communities, as well as the healthcare system. The issues brought up by Chris showed an interesting perspective of the healthcare system that challenges clinical pathways to have self-management at their core, and would encourage doctors to take a more holistic approach when treating their patients.
Alan Higgins, Director of Public Health, Oldham Council, discussed the importance of health as a social movement to empower patients and citizens, strengthen communities, improve health and wellbeing, and eventually moderate the rising demands on the NHS. Another speaker at the event was Siobhan Farmer, a Public Health Consultant for Salford City Council, who talked about the importance of influencing population health by focusing on education in early years, including more person-centred approaches to health and lifestyle behaviours. She further explained the role of Salford City council in health and social care, which gave us further insight on the many health inequalities present in Salford.
The event was also a great networking opportunity, where we met many professionals from various fields in the public health sector. We had the privilege of talking to Professor John Middleton, President of the UK Faculty of Public Health, following his inspiring talk about encouraging an asset-based approach to improving health and wellbeing through social prescribing. The various other speakers at the conference also advocated for a change in the healthcare system, with a more comprehensive community-centred approach, where social prescribing could help change and shape attitudes and behaviours towards health and wellbeing.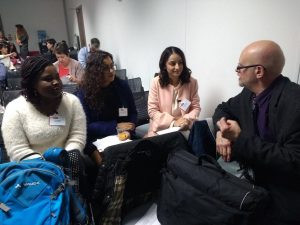 The conference ended with a highly inspirational presentation by Chrissie Wellington, Global Lead for Health and Wellbeing Parkrun, and Doctor Simon Tobin a General Practitioner with strong ties to Parkrun, who both stressed the benefits of exercise and outdoor activities for better health. Dr. Tobin emphasised the need for doctors to take a more social approach to improving patients' healthcare, instead of over-diagnosing and overprescribing without first exploring the hopes, wishes and needs of the patients. The conference concluded with a challenging note, to not only change other people's attitudes and behaviours towards healthcare, but to also change our own stance on health and social prescribing, for better health and wellbeing in the long-term.
The conference was a wonderful opportunity, to meet public health professionals and academics, as well as be part of an informative forum with many speakers from various fields in public health. Our sincere thanks go to Professor Penny Cook, Dr. Margaret Coffey, Dr. Anna Cooper-Ryan, and Alex Clarke-Cornwell for organising and promoting a very thought-provoking and worthwhile conference.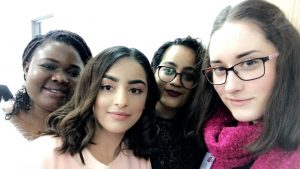 Leave a comment
---