14 November 2023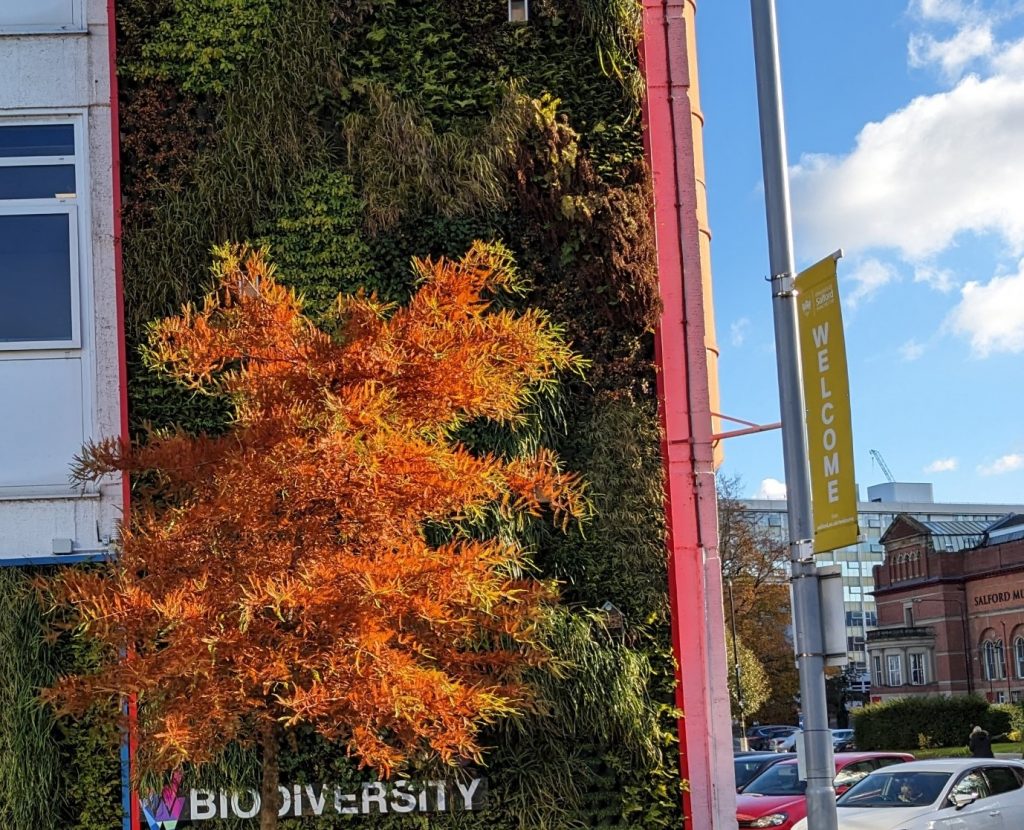 I am immensely grateful to Public Health International for providing me with the funding to pursue a Master of Science degree at the University of Salford. This scholarship reduced my financial pressures tremendously and allowed me to dedicate myself to excelling in my academics and research. The scholarship gave me access to world-class faculty, research opportunities, and a rigorous public health curriculum at Salford. I gained extensive knowledge and skills in data analysis, epidemiology, health policy, leadership, and cultural competency. All of these have equipped me to drive meaningful improvements in public health practice post-graduation. Specifically, I honed my abilities to conduct statistical analysis which will help translate data into informed policies and interventions. I also refined my leadership abilities to manage collaborative public health programs. The cultural sensitivity and global outlook I developed will help me liaise and effect change in diverse communities. Most importantly, this scholarship reinforced my commitment to health equity. The emphasis on ethics and social justice in the program's curriculum ensured I approach public health challenges through an inclusive, compassionate lens. I will continually apply this human-centered perspective to my work. Let me also apologise and acknowledge that in my excitement and focus on completing my dissertation, I failed to properly thank you in the acknowledgments section. That was an oversight on my part, and I sincerely regret not expressing my appreciation and gratitude for your support. I hope you will accept my apologies for this omission, along with the deepest thanks in this letter.
Beyond expanding my expertise and perspectives, this scholarship also created a strong community that supported my learning and growth. The scholars came from diverse cultures and backgrounds, bringing a richness of experiences to share and learn from one another. I forged strong friendships through group projects, study sessions, and informal social gatherings with my fellow scholars. We bonded over our shared passion for public health despite our differing approaches and contexts. These relationships provided invaluable emotional support during the stresses of graduate school. My peers also connected me to professional opportunities. One introduced me to a health clinic where I could volunteer on weekends. This allowed me to gain practical experience conducting health screenings and patient education. Others invited me to collaborate on their research and papers, which strengthened my academic abilities. These meaningful connections truly enriched my graduate experience. I learned so much from my talented, socially conscious peers who constantly challenged me to grow. Our mutual understanding, encouragement, and collaboration motivated me to maximise this opportunity.
However, one of the highlights of my MSc program was when our class took an excursion to the rural village of Eyam as part of the Training Exercise. Walking around the historic plague village with lecturers brought the sobering story to life in a profound way. Seeing the boundary stones marking the quarantine perimeter where residents sacrificed themselves to contain the 1665 plague outbreak was incredibly moving. Discussing plague containment strategies used in the 1600s versus today with lecturers throughout the excursion provided valuable perspectives. The passion and knowledge they brought made the excursion engaging and meaningful. This trip reinforced lessons from the simulation while expanding our understanding of past public health practices. Getting to explore Eyam's story in situ rather than a classroom, facilitated by lecturers as guides, created a powerful learning experience. The excursion brought home the reality of putting public health principles into action in ways a textbook could not capture. Under our lecturers' leadership, this immersive learning opportunity made history come alive while deepening perspectives on managing health crises. Additionally, this scholarship allowed me to forge invaluable connections. I met public health leaders working in various contexts worldwide. Interacting with them reinforced my passion. Getting their advice and mentorship also prepared me for future collaborations to improve health outcomes globally. An example of such leaders met was during our pre-reading session with Professor Rajan Madhok on 29/11/2022. The session was a memorable one that will remain indelible. These networks believe in opening doors professionally. By supporting my master's education, this scholarship empowered my career aspirations tremendously. I am now qualified for public health roles focused on analysing trends, developing solutions, and leading impactful programs worldwide. It was a catalyst for my dreams.
All the above achievements were the result of dedicated tutors. The lecturers I had the privilege to learn from during my MSc program truly enriched my graduate studies experience. Their extensive knowledge and passion for the subject matter brought the course content to life. Beyond academics, they also provided invaluable mentorship that stimulated my intellectual growth. I especially appreciated how approachable they made themselves, their welcoming questions, and their discussions during office hours or after class. Their guidance helped me hone critical thinking and research skills that became the foundation of my dissertation. The diversity of their backgrounds and perspectives exposed me to new ways of framing complex public health issues. Thank you, Dr Alexandra Clarke-Cornwell, for your dedication despite battling illness during my dissertation, she provided unwavering support and guidance throughout the entire process. Her extensive knowledge and passion for the subject matter enriched my graduate studies experience immensely. I cannot begin to express my gratitude for her perseverance and commitment to my growth as a researcher, even during difficult personal circumstances. Her insights and feedback propelled my dissertation to a higher level. Likewise, Dr. Anna Cooper-Ryan's welcoming nature and approachability enabled me to frequently visit her office, sometimes even without an appointment. During these impromptu sessions, she patiently clarified concepts I struggled with and offered mentorship that stimulated my intellectual growth. Her diversity of perspectives exposed me to new ways of framing complex public health issues that became invaluable for my research. I am tremendously appreciative to have learned from such devoted lecturers and mentors who truly want students to thrive. I must also acknowledge Dr Joshua Pink for his instrumental help during my dissertation research and ethics approval stages. Joshua spent many hours guiding me through the complex ethics review process, ensuring I submitted a comprehensive ethics application that met all institutional requirements. I also want to extend my appreciation to Robyn McCarthy for her invaluable assistance in distributing my dissertation questionnaire on Twitter. As a seasoned user of the platform, Robyn understood exactly how to effectively leverage Twitter to reach a broad, relevant audience for my research study and I was able to craft compelling tweets that resulted in a high rate of participation. Above all, let me sincerely take a moment to thank my supervisor (Dr. Anna Clark) for the support, guidance, and encouragement you have provided during my dissertation, I truly appreciate all that you have done. Working with you has been one of the highlights of my career so far. Thanks again for being a fantastic supervisor. Your guidance has shaped me into the professional I am today. I look forward to continuing working together in the years ahead. My graduate studies were enhanced by these instructors, as well as others whose names are withheld. Their constructive feedback on assignments pushed me to continuously improve the quality of my work (I cannot forget the feedback on my first assignment). Most importantly, their unwavering encouragement gave me confidence in my own abilities as an emerging public health professional. I will carry the lessons from these dedicated lecturers long after completing my postgraduate degree. Their commitment to students like myself demonstrates the immense difference that devoted educators can make in shaping the next generation.
As I embark on my career, I am filled with a sense of purpose and self-belief – something this scholarship nurtured in me. It not only provided financial support but also helped me realise my potential to drive change. I am ready to challenge inequities and champion healthy, thriving communities locally and worldwide. Once again, thank you Public Health International for being a catalyst on this journey. I hope I have made you proud thus far and will continue to do so as I progress in this meaningful career path. I advise all prospective and aspiring students from diverse disciplines to apply to the public health profession at Salford University and make use of the Public Health International Scholarship. This will equip you with the expertise and connections to create your desired impact globally. You have boundless potential to unlock. In closing, I am incredibly thankful to have been part of the Public Health International Scholar community. It has shaped me both professionally and personally into a leader ready to improve health outcomes worldwide. The lessons, competencies, perspectives, and connections gained will stay with me throughout my career. I cannot wait to pay forward the same empowering support as an alumnus.
KABIRU ADEWALE AJIBOLA