16 April 2020
Lawrence Lartey is an Emergency Room physician and is also a University of Salford PhD student in his second year of studies. He has taken a three-month interruption of studies to be part of the team that is responding to Ghana's COVID-19 crisis. Below, he writes about his experiences and reflects on how his PhD journey so far has helped equip him to deal with his new role during this crisis:
"I am currently at the headquarters of the Ghana Health Service/Disease Surveillance Department helping with the epidemiology of the COVID-19 in Ghana (since January). I am assisting with THE handling of 1,065 passengers under mandatory quarantine, their follow up and laboratory testing. The team is also doing contact tracing of over 25,000 people and managing the 566 positive cases we have in the country as of 13/04/20. Our focus is on data collection, analysis and interpretation to guide government on public health policy decisions and actions. We are also under partial lockdown but those of us on the frontline still go to work 24/7. So far so good.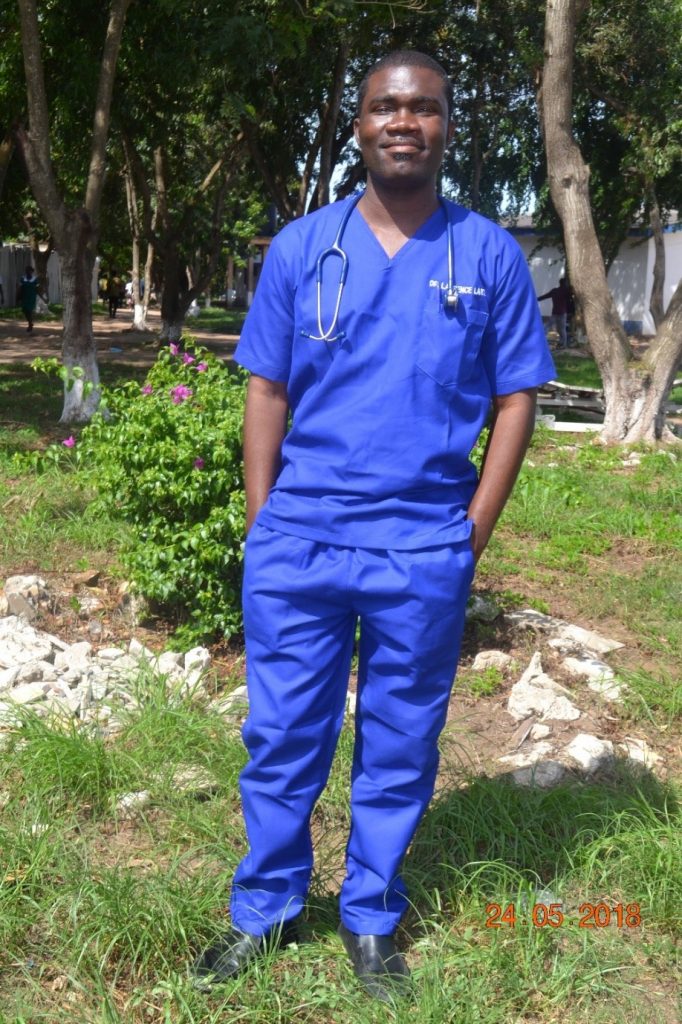 "I must confess that these past 18 months studying for my PhD has really shaped my thinking and approach to science and research. I can attest that I have improved with my analysis and appreciation of preparations for going into the field to collect data. I have had several opportunities to sit in the strategic Public Health Emergency Operation Center that contributes information to assist the Inter-Ministerial Coordinating Committee and National Coordinating Committee meeting at various levels of their work. I will share my experience from time to time when we started with the Emergency Preparedness plan for the country and now the Emergency response. I am also privileged to have very active and supportive leaders in the Public Health Division of the Ghana Health Service (Director: Dr Badu Sarkodie) and the Disease Surveillance Department (Head: Dr Asiedu-Bekoe). I am grateful for the opportunity they have given me to work with them.
"Considering that I have been a dyed-in-the-wool clinical practitioner, I have now transitioned into Public Health at the national level. The game changer for me has been my journey on the PhD programme. Your constant guidance and directions have opened my mind to many things including teamwork, working with superiors, doing critical analysis, logical reasoning, human behaviour and interests, crisis management, etc.
"Some years back, I would have hesitated to engage with the health system at that level because of gaps in my knowledge and competencies. But now I don't feel as deficient as before, and in instances where I am not sure of the subject matter, I have used general principles I have learnt to solve the challenges I have encountered. I want to say a big thank you to you and Debs for everything you have done for me and continue to do."
When the immediate crisis is over, Lawrence plans to return to his PhD research, which is based at Tema General Hospital in Ghana. He is carrying out a study into Emergency Department crowding and its impact on the clinical care and mortality outcomes of stroke patients, and is supervised by Prof Penny Cook and Dr Deborah Robertson.