PhD/GTS students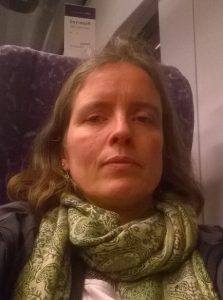 Having studied originally for a music degree, Joanna went on to follow a career in Education Research at the University of Manchester where she acquired an MSc in Educational Research Methodology (2008) and gained a broad range of practical research experience. Much of this research concerned the relationship between education and social disadvantage. In addition, a developing interest in the emotional wellbeing of young people and therapeutic intervention work formed the foundation for her current PhD research which focuses on adolescent alcohol misuse.
Joanna is a Pathways to Excellence student in the School of Health Sciences and her study is entitled: It's My Life: Staying in Control. Developing a school-based intervention to facilitate adolescent behaviour change with respect to alcohol consumption. The aim of the intervention is to reduce alcohol consumption by influencing the attitudes of young adolescents as they make the transition into secondary education (age 11-12). The intervention will draw upon Motivational Interviewing as a therapeutic technique designed to influence intrinsic motivation and will incorporate role play as a means of developing awareness of and attitudes towards alcohol misuse. It is hoped that young adolescents will adopt healthier attitudes towards drinking alcohol which will influence their future behaviour (many 11-12 year olds will not yet consume alcohol and it is hoped that the intervention will halt or reduce their anticipated trajectory of alcohol consumption). The intervention will be evaluated using a randomised controlled trial methodology.
Twitter: @barrow_jo
Tamara Brown
Tamara is a lecturer in Physiotherapy and Vocational Rehabilitation. Alongside, her lecturing, Tamara works clinically as a Specialist Health and Wellbeing Physiotherapist.  Tamara has worked on a number of research projects including: Working Well; Evidence-based information and advice to reduce sickness absence; Evidence-based information and advice to reduce sickness absence: a feasibility study for a clinical trial in physiotherapy practice; and a systematic overview of Telehealth and the effects on clinical outcomes, cost effectiveness and the patient experience. Additionally, Tamara is interested in the cost-benefits of Vocational Rehabilitation and is further exploring this through her PhD studies. The title of her PhD is: 'The revision of a cost-benefit analysis model in order for it to be capable of analysing the effects of Vocational Rehabilitation: monetising outcomes and testing the model.'
Clare Edge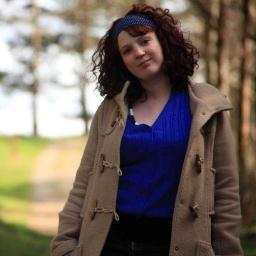 Clare is a Public Health PhD Research and Graduate Teaching Student in her 3rd year of study at the University of Salford. Her PhD research explores public health and wellness at work in the context of the ageing workforce. The research is a large scale mixed methods case study in a private sector retail organisation, which uses longitudinal employee data, interviews with employees over 60, and their managers. It aims to identify the factors that enable and inhibit a healthy working environment, in order for people to stay in work for longer, with a view to informing workplace policy and practice.
Clare's background is Psychology, specifically Community Psychology, in which she holds a Masters.  Previously graduating from University of Salford in Psychology (2006), Clare has experience in a number of community roles with a focus on health and well-being.  Clare's work has ranged from evaluating local mental health projects, coordinating national advocacy projects, and managing and delivering youth led participatory evaluation projects in a range of organisations.
Twitter: @Clare_Edge
Research Gate: https://www.researchgate.net/profile/Clare_Edge
Alan Price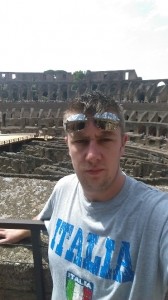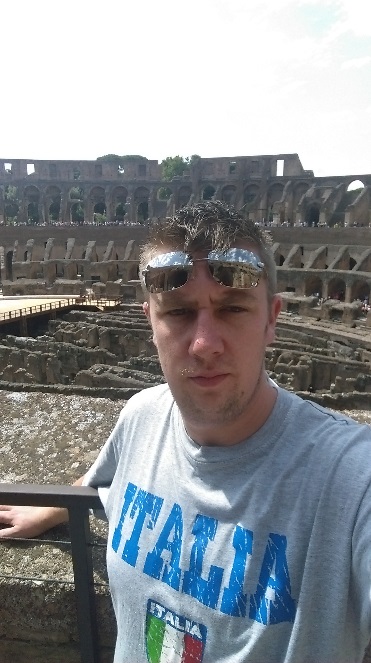 Swapping Larousse Gastronomique for the DSM.
This is the beginning of a new and entirely different chapter in my career. Having worked as a chef for the last fifteen years, I now find myself pondering the question: What is the impact of neglect in the cognitive functioning of children with foetal alcohol spectrum disorders (FASDs)?
This is the title of my thesis at the University of Salford, where I have managed to secure a scholarship having completed my psychology degree at Edge Hill University. FASDs are a range of conditions caused by prenatal exposure to alcohol, the best-known and most severe of which is foetal alcohol syndrome. Mothers with alcohol misuse issues sometimes have a wide range of behavioural problems, which can very sadly lead to their children being neglected during early infancy. The problem I will be dealing with is that the effects of prenatal alcohol exposure and early infant neglect are very similar, and we do not yet have a full understanding of how they can interact.
Aside from this being an important research question, this will be a learning experience for me personally, as I continue the transition between two very different vocations.
Twitter: @alandavidprice1
Researchgate: https://www.researchgate.net/profile/Alan_Price3
Cathy Ure
Cathy is a GTS and PhD research student at the University of Salford. Cathy's PhD is a mixed methods study designed to explore the use of social media by women in relation to their experiences of living with and beyond breast cancer. To read more about Cathy click here for the Media Psychology UK blog
Twitter: @CathyUre