Hi! My name is Karolina, I am an undergraduate student here at the University of Salford studying Human Biology and Infectious Diseases.
This summer I was given an opportunity to join a group of lecturers and postgraduate students in running a public engagement activity at BlueDot festival. It was one of the best experiences I have ever had; well worth sleeping in a muddy, cold tent for! I was thoroughly involved in the entire process, which as a first year student, was overwhelming and thrilling at the same time.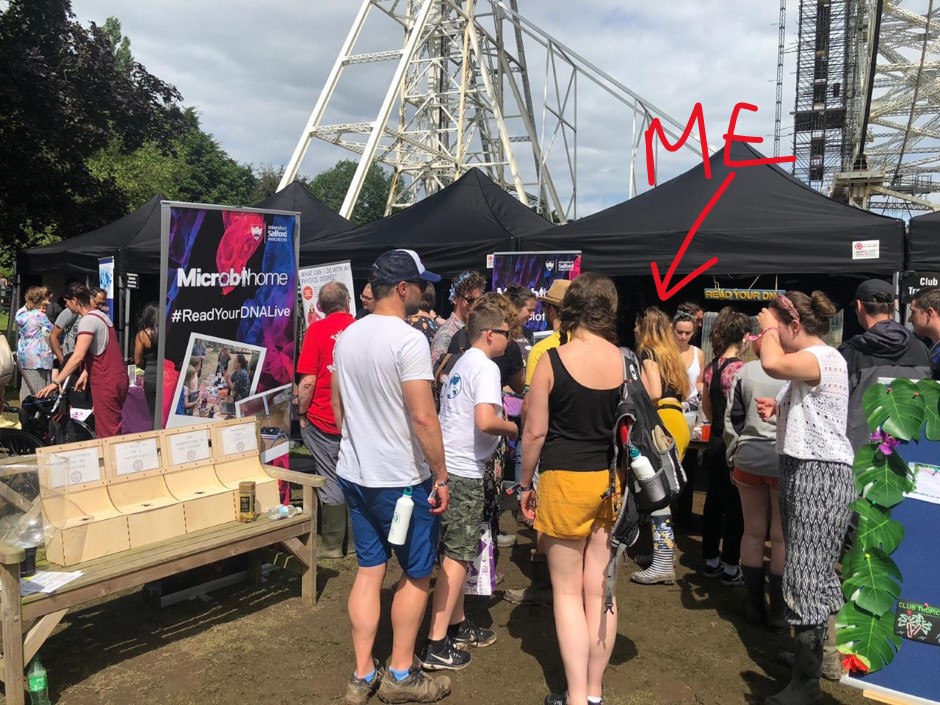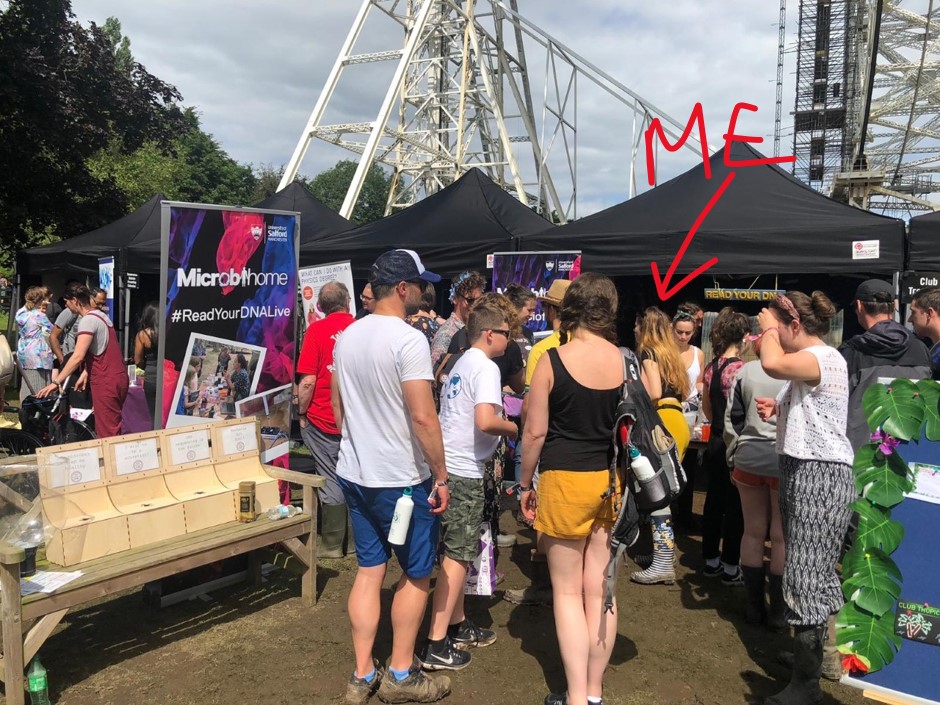 Our aim for the event was to spread awareness about the diversity of our microbiome. To do this, we were carrying out live DNA sequencing right there and then on the fields! For our experiment, we collected samples from the public by swabbing their mouths and skin. We purified bacterial DNA from a soup of 1000s of samples.
Although I did not have as much knowledge as everyone else on the team, what I had learned during my first year at university and what I had heard from everyone else at the festival was enough to wow everyone who I spoke to, which really boosted my self-confidence.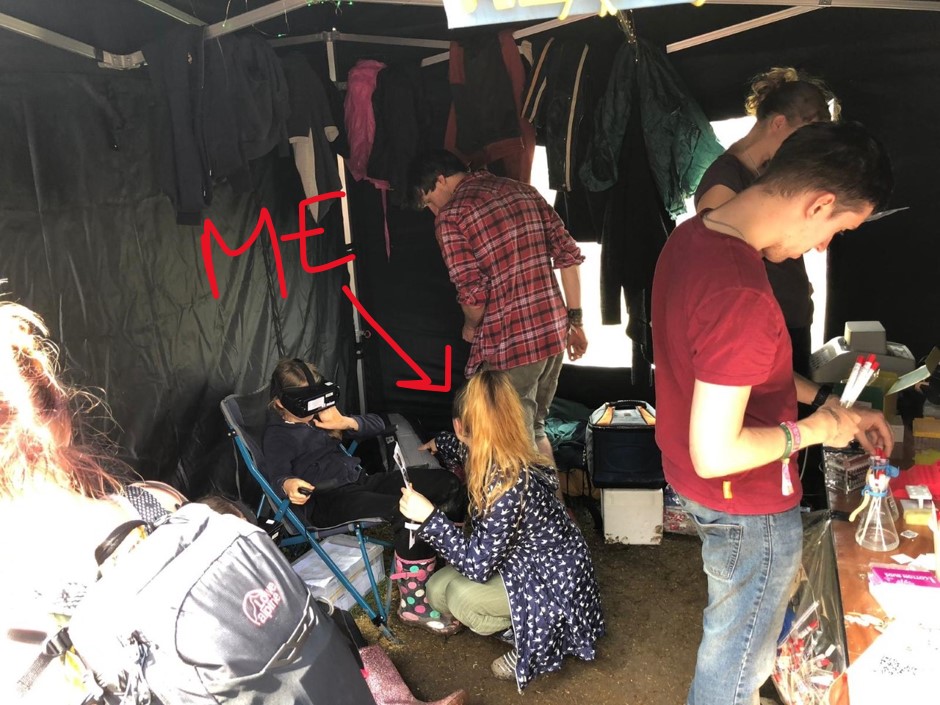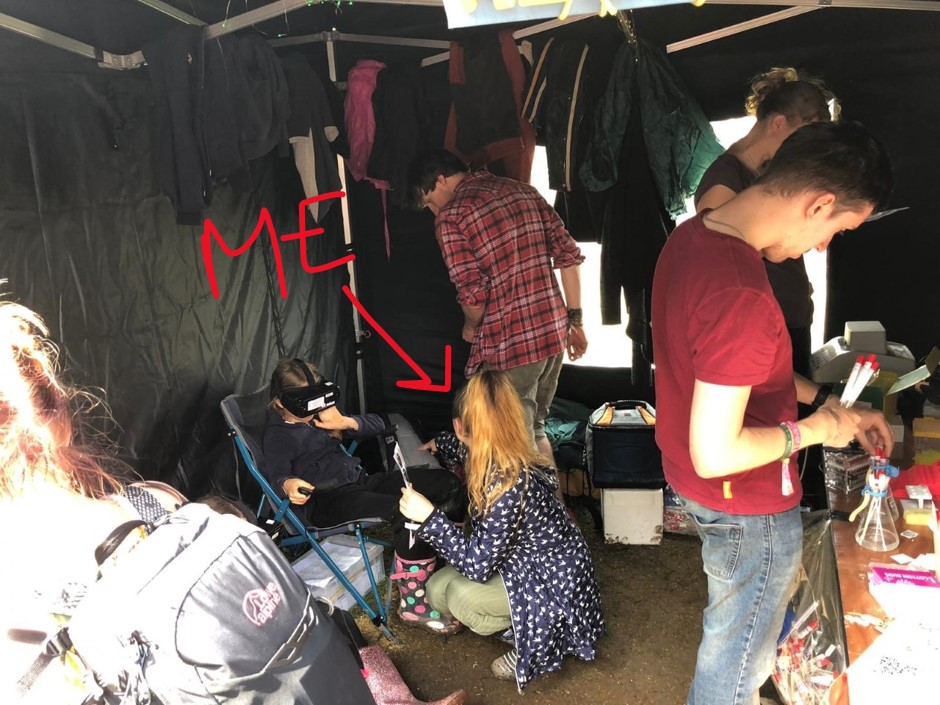 My favorite part was the kids, who really loved our Virtual Reality game, and the temporary tattoos and key-rings. More importantly they were the ones who absorbed the information the most. Our young visitors were truly fascinated by bacteria and left knowing a lot more about how important microbes are for our health and planet.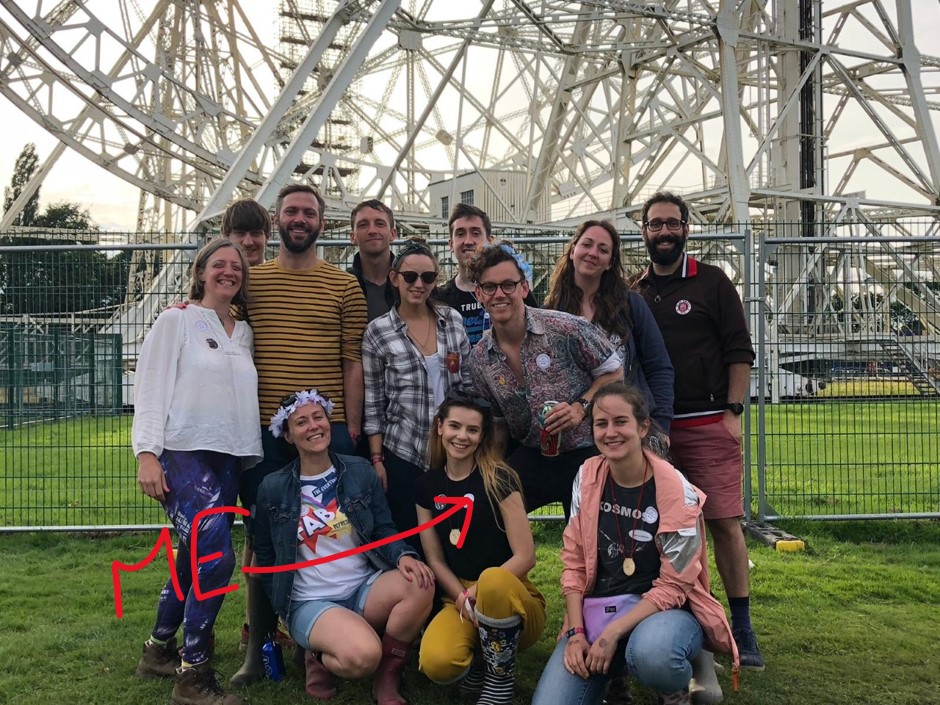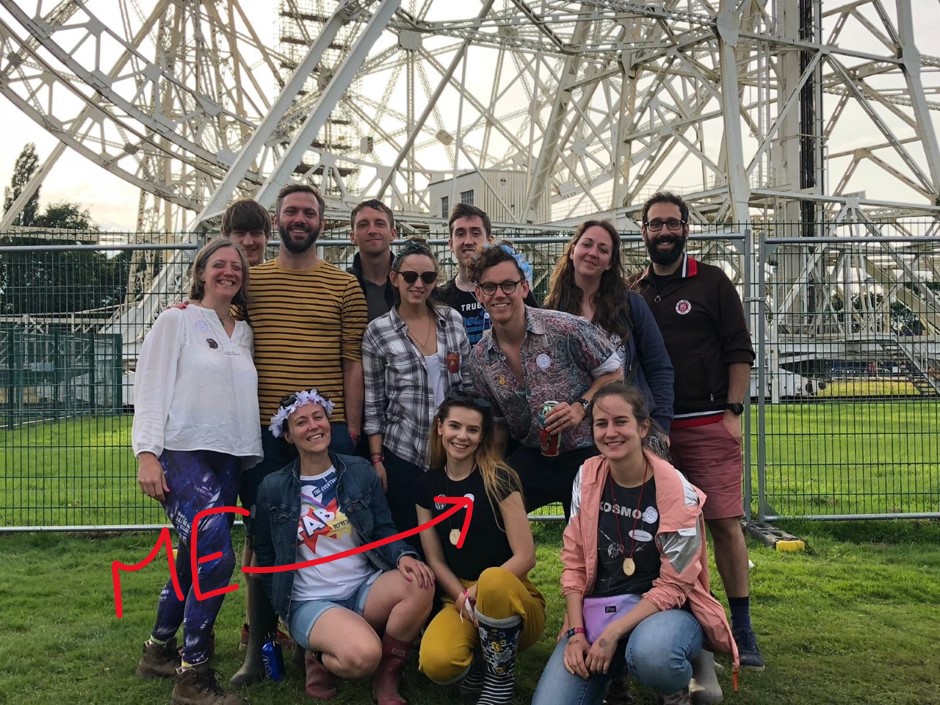 I really hope I get to do this again someday. It was really an unforgettable experience for me as an undergraduate student. I not only learned a lot about the microbiome, but also about how and why SciComm is important.
Leave a comment
---