Dr. Fabio Casagrande Hirono
Dr. Fabio Casagrande Hirono will tell us about his Ph.D. research work in aeroacoustics, which involves predicting and measuring the noise radiated by a flat-plate aerofoil interacting with a turbulent flow.
Date: 27th October at 12:30 UK Time
Join the seminar here: Click here to join the meeting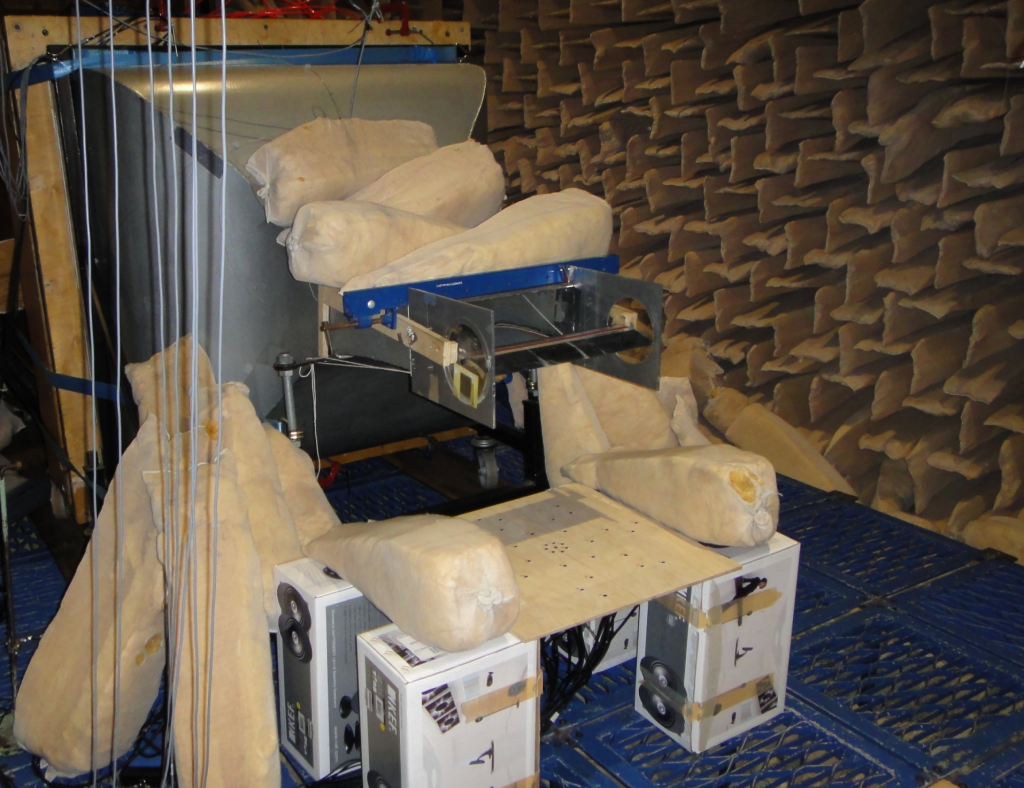 Abstract
The interaction between an incoming turbulent flow and an aerofoil is one of the main sources of broadband noise in modern aviation industry. This presentation aims to explain the physical mechanisms and acoustic characteristics behind this noise source based on Amiet's analytical model [J. Sound Vib. 41, 1975] for interaction noise prediction. An open-source implementation of this model, developed in Python programming language, will be presented and used to calculate the aeroacoustic noise observed by a microphone array in an open-jet wind tunnel experiment. These predictions will be compared to measurements performed at the University of Southampton open-jet wind tunnel, and show a good agreement between numerical predictions and experimental results.