Acoustics Research Staff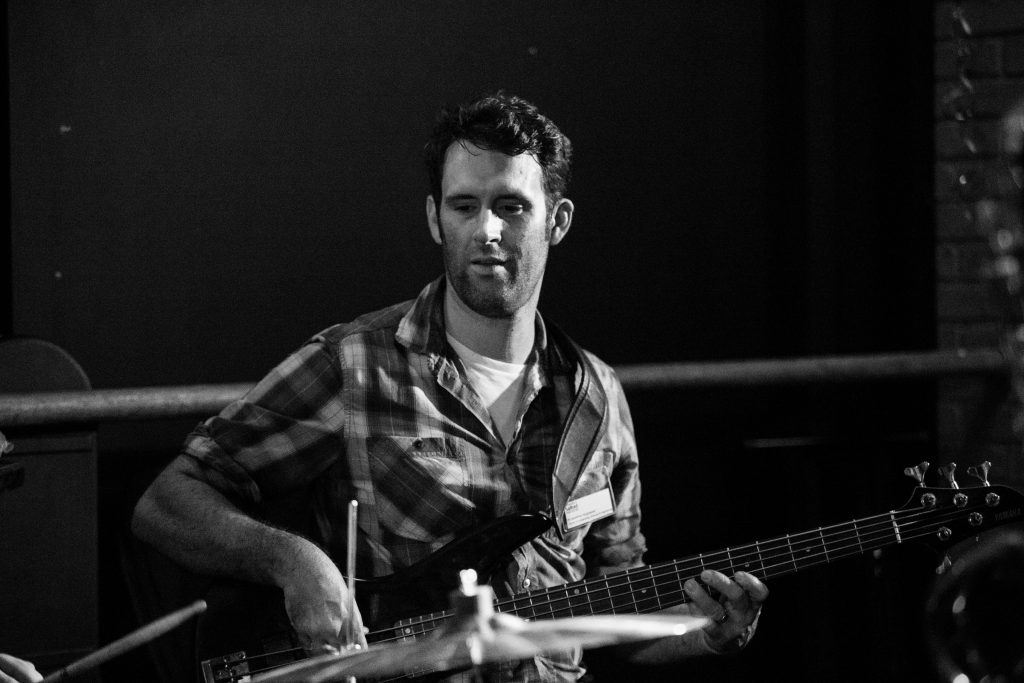 Professor Trevor Cox
Research areas: Archaeoacoustics, Architectural Acoustics, Diffusers and Metamaterials, Numerical Methods, Psychoacoustics, Public Engagement and Signal Processing.
Prof Bill Davies
Research areas: Soundscape, Psychoacoustics, Spatial audio, Room acoustics, Environmental noise.
Dr Andy Elliott
Research areas: Vibro-acoustics, Automotive NVH, Acoustic Testing.
Dr Bruno Fazenda
Research areas: Room Acoustics, Psychoacoustics, Auditory Attention, Archaeoacoustics, Multimodal Perception, Audio in Virtual Reality.
Dr Simone Graetzer
Research areas: Speech Signal Processing, Speech Intelligibility, Speech Enhancement, Speech Privacy.
Dr Jon Hargreaves
Research areas: Numerical Acoustic Simulation and Auralisation, In-situ Measurement of Material Properties, Laser Vibrometer Applications, Analysis of Live Sound Systems, Low-frequency Reproduction and Control.
Richard Hughes
Research areas: Architectural and Room Acoustics, Acoustic Diffusers, Acoustic and Audio Measurement and Analysis, Audio Signal Processing, Acoustic Simulation and Modelling, Audio Reproduction Techniques, Auralisation, Psychoacoustic Testing.
Dr Francis Li
Research areas: Acoustics, Audio, DSP, Machine Learning, Intelligent system and Instrumentation.
Dr Antonio J Torija Martinez
Research areas: Environmental Acoustics, Transportation Noise, Aircraft Noise, Drones and Urban Air Mobility Noise, Environmental Noise Modelling, Psychoacoustics, Human Response to Sound, Community Noise Impact, Perception-influenced Engineering.
Dr Joshua Meggitt
Research areas: Vibro-acoustics, Structural dynamics, Structure-borne sound and vibration, Virtual prototyping, Hybrid simulation methods.
Professor Andy Moorhouse
Research areas: Structural acoustics, Virtual acoustic prototypes, Low frequency sound.
Andy Moorhouse has now retired, please contact Dr Andy Elliott for inquiries about Andy Moorhouse's work or the commercial labs.
Dr Ben Shirley
Research areas: Audio, Accessibility, Broadcast, Spatial Audio.
Dr Olga Umnova
Research areas: Physical Acoustics, Acoustics Materials, Metamaterials, Sonic Crystals, Nonlinear Acoustics.
Dr Sabine von Hunerbein
Research areas: Acoustic Wind Profiling, Wind Turbine Noise Perception, Amplitude Modulation Noise Assessment.
Prof David Waddington
Research areas: Human Response to Sound and Vibration, Environmental Acoustics, Residential Environments.
Dr Duncan Williams
Research areas: Psychoacoustics, Audio Production, Video Game Audio, Digital Signal Processing, Popular Sound Recording, Soundscape Evaluation.
Dr Tim Walton
Research areas: Perceptual Evaluation, Quality of Experience, e-Mobility Noise, Spatial Audio, Auralisation, Virtual Reality, Perception Driven-Engineering.
Dr Carlos A Ramos Romero
Research areas: Traffic Noise, Drones and Urban Air Mobility Noise, Environmental Noise, Psychoacoustics, Computational Acoustics, DSP, Machine Learning.
Dr Fabio Casagrande Hirono
Research areas: Aeroacoustics, Array Signal Processing, Beamforming, Spatial Audio, Acoustic Measurements.