The Knocker-upper in this image was asked to wake people up before alarm clocks were commonly used. He would knock at bedroom windows with a long stick or pea shooter so that people would be able to go to work on time. It seems that this service was mostly offered by older men and women.
This photo shows a house on Raby Street in Moss Side, Manchester. Does anyone remember a knocker-upper in Salford? Was there a similar person offer this service between the 1950s and 70s? I can imagine a lot of funny stories about people not waking up or windows being broken. If you have any, please share them with us.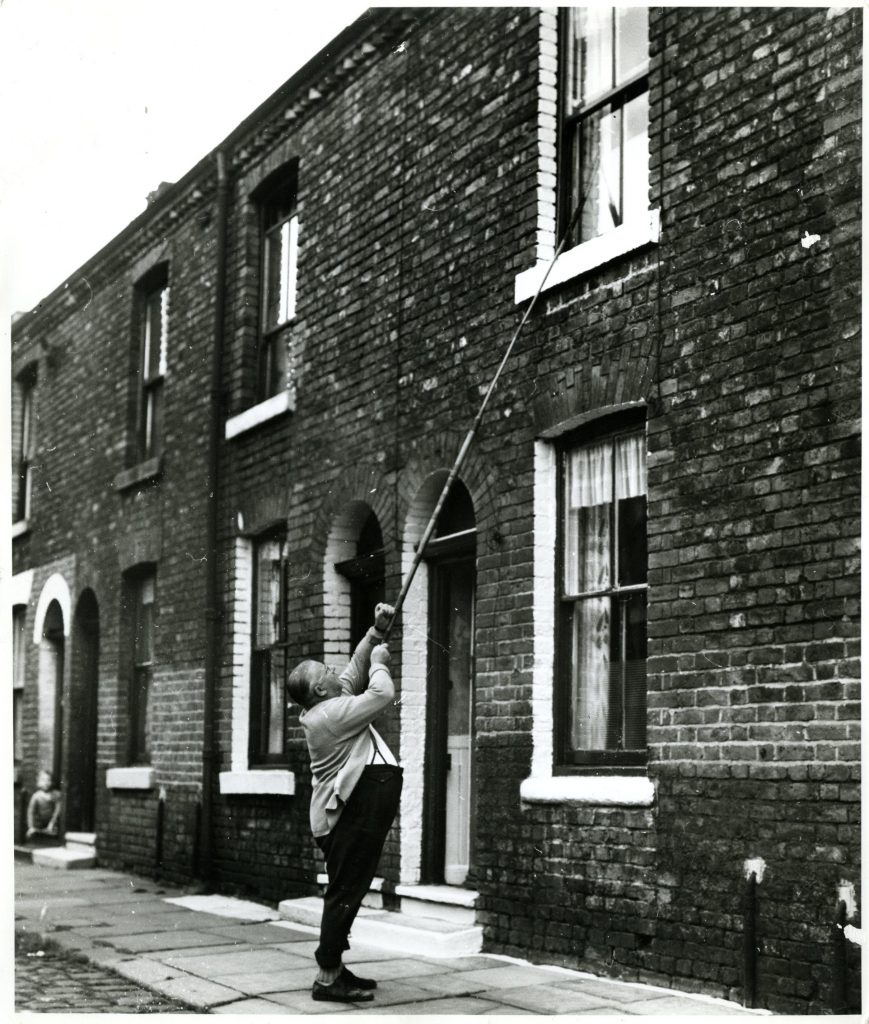 You can leave comments underneath each blog post but if you have images or any other historical material on Salford during the 1950s to 1970s that you would like to share, please email t.poppelreuter@salford.ac.uk
We are collecting memories, photographs, postcards, letters etc on the transition between living in terraces to living in tower blocks or other modern buildings. Comments and material sent to us will be displayed anonymously in an exhibition at Salford Museum and in an exhibition catalogue.