This photo from the Walter Greenwood Collection in the University of Salford Archives shows Hanky Park after the brick terraced homes were demolished. The church in the background seems to be St Paul's church. The photo was probably taken around 1965.
What makes the atmosphere so eerie are the chalk drawings on the pavement next to manholes with missing covers and the telegraph pole without wires. The two people in the right-hand-side background wear black which enhances the atmosphere. Some houses are half-demolished and reveal some interior walls – am I too dramatic in saying that the building exhibits the remnants of the private life of its inhabitants?
Does anybody have any memories of this place and of what was there before? Can you identify the street where the photo was taken from?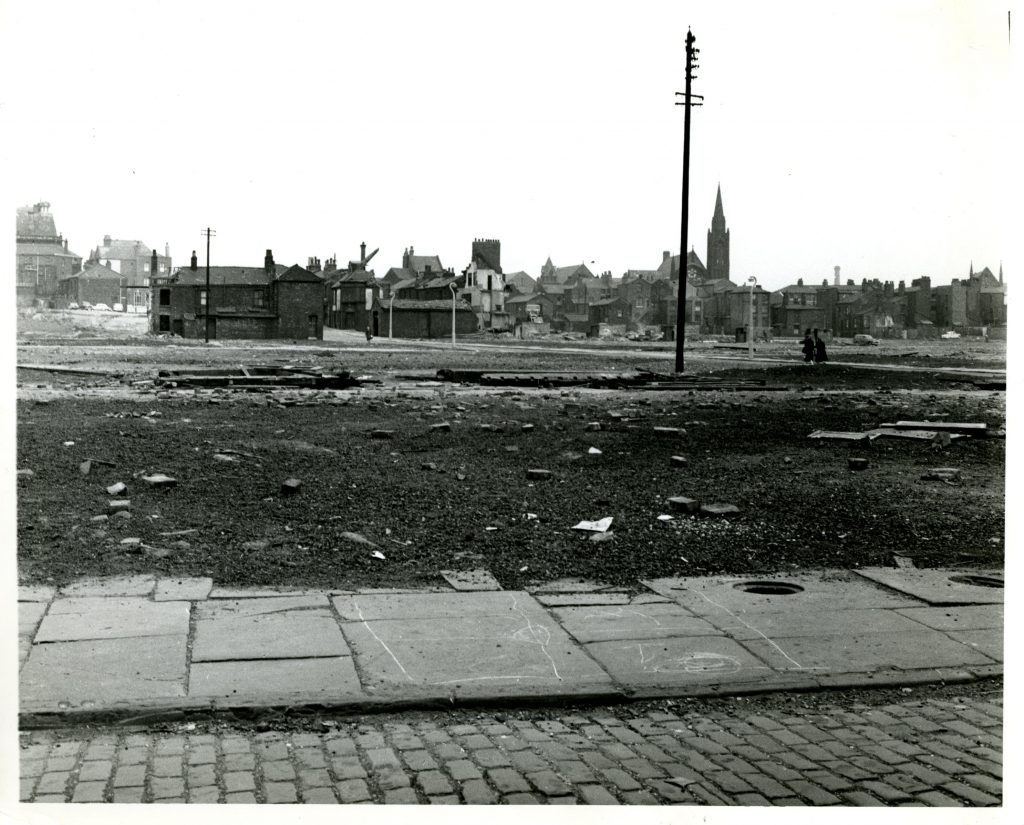 If you would like to receive notifications of new blog posts email 'SUBSCRIBE' to themodernbackdrop@salford.ac.uk
We are interested in what you have to say about our posts. Please use the comment box below. Comments in our blogs and material sent to us will be displayed anonymously in an exhibition at Salford Museum and published in an exhibition catalogue.
We are also collecting personal memories, photographs, postcards, letters etc. from people who remember the daily life in Salford during the 1950s, 60s and 70s. If you would like to share a memory or a family photograph, please contact us: themodernbackdrop@salford.ac.uk