Environmental Noise, Vibration and Soundscapes
The Acoustics Research Centre has internationally recognised expertise in multidisciplinary  aspects concerning environmental noise, vibration and soundscapes.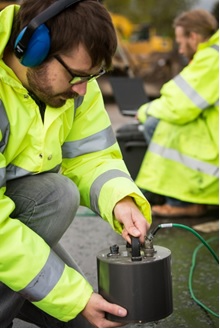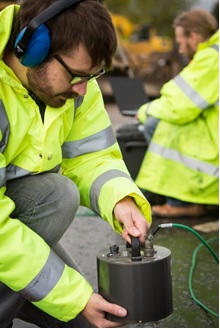 The environmental noise and vibration research group has participated in National (Defra) and EU (EU FP7 Cargovibes project) funded projects investigating the human response to noise and vibration. This work resulted with the derivation of exposure-response curves for the assessment of annoyance due to noise and vibration and a guidance document on the evaluation of railway vibration.
Linked with the human response to noise and vibration, the group conducts analysis of situational, attitudinal, and socio-demographic factors in order to provide a better understanding of community annoyance response and to develop practical tools for cost effective management of operations.
As well as field related investigations, the group also conducts perceptual laboratory tests that lead to models for the prediction of annoyance based on objective features of sound and vibration. Moreover, there is an interest in machine learning and source identification as the railway comprises different sources (e.g. freight, maintenance, high speed). These results are expected to guide new future policy on railway noise and vibration mitigation measures.
Projects
For further information please contact Professor David Waddington