Architecture and Building Acoustics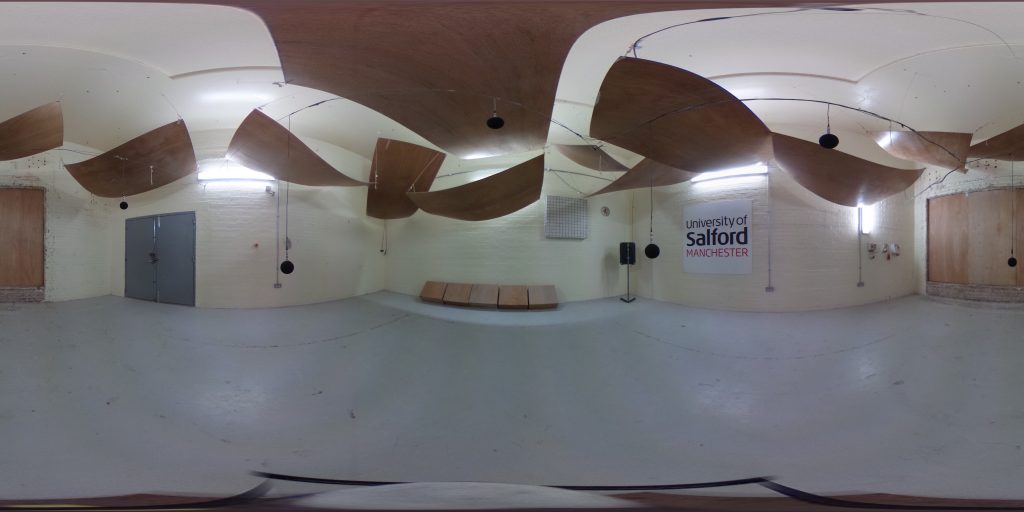 We spend about 90% of our time indoors, and consequently the acoustic quality of buildings is vital to well-being. Our research looks at all different building types: theatres, recording studios, schools, homes, open plan offices etc. Our research:
Reduces noise indoors to improve quality of life.
Improves speech intelligibility of announcements to improve accessibility.
Researches and develops absorbing and diffusing treatments for rooms.
Creates new approaches for measuring and predicting how sound moves within rooms and buildings.
Develops understanding of how people respond to sound, to inform high-quality architectural design.
Creates new measurement methods incorporated into international standards (e.g. BS ISO 17497-2:2012; ISO 140-18: 2006 and BS EN 15657-1:2009)
We are also a test house for building acoustic elements and hold UKAS accreditation for many standard test methods.
Current and future research focus includes:
Modern Methods of Construction
Building 'Digital Twins'
Metasurfaces and metamaterials for architecture
Archive of old projects
Acoustic treatments and elements
Predicting sounds in rooms
Design of the acoustics of spaces
Measurement in architectural acoustics
Perception of sound in rooms
General contact: Architectural and Building Acoustics
Please contact Trevor Cox at t.j.cox@salford.ac.uk.