Wed 15th March 12:30 – 13:30. This seminar will be available on Teams.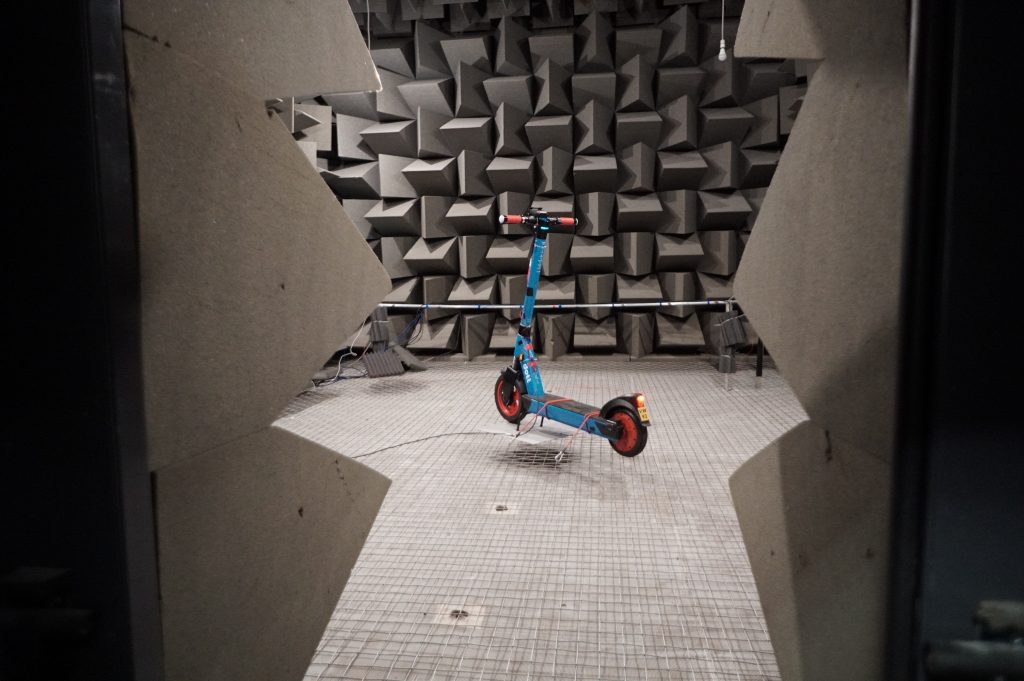 Abstract
In recent years electric micromobility transportation, including electric scooters, has seen a surge in popularity due to technological advances and the move to lower emission transport. Although offering a range of societal benefits, such as reduced pollution and increased personal mobility, concerns have been raised regarding the implications for pedestrian safety, most notably within the blind and partially sighted community. The issue of pedestrian safety is well studied in the context of larger electric vehicles (EVs), and indeed regulations are now in place that specify mandatory Acoustic Vehicle Alerting Systems (AVAS) for such vehicles. However, limited research has been done on the development of acoustic alerting systems for micromobility. In this seminar, Dr Tim Walton presents a series of perceptual studies aimed at developing and evaluating alerting sounds for electric scooters, so as to enhance pedestrian safety whilst minimising annoyance. In the first study, spatial audio techniques were utilised to simulate e-scooter passes within a city environment, with reproduction over a three-dimensional loudspeaker array. Through detectability and annoyance rating tasks, a range of AVAS sounds were compared and their performance was subsequently correlated to the objective metrics of partial loudness and Zwicker's psychoacoustic annoyance. In the second study, sixty-three participants from across Europe completed a virtual reality experiment, in which computer generated graphics of e-scooters were combined with 360-degree audio-visual recordings of city environments, to further investigate a range of realistic use-cases. The studies presented showcase how auralisation methods can be utilised to investigate human responses to sound in the built environment and therefore lead to more informed design decisions. 
Biography
Dr Tim Walton is a Postdoctoral Research Fellow within the Acoustics Research Centre at the University of Salford, with a background in perceptual evaluation of audio, spatial audio reproduction and auralisation. His research is currently focussed on opportunities arising from the decarbonisation of the transportation system, including the development and evaluation of acoustic alerting sounds for electric micromobility. Tim received his PhD from Newcastle University on the topic of quality of experience of next generation audio reproduction, which was a project done in collaboration with BBC Research & Development. Prior to this, Tim received a Master's degree in Acoustic Engineering from the Technical University of Denmark, where his research was focussed on near-field acoustic holography. Tim has also spent some time as an acoustic consultant, spanning both building and environmental acoustics. His research interests include perceptual evaluation methods, virtual reality, auralisation and perception-driven engineering.
Dr Tim Walton (https://www.researchgate.net/profile/Tim-Walton-2)