Wed 22nd February 12:30 – 13:30. This seminar will be held on Teams.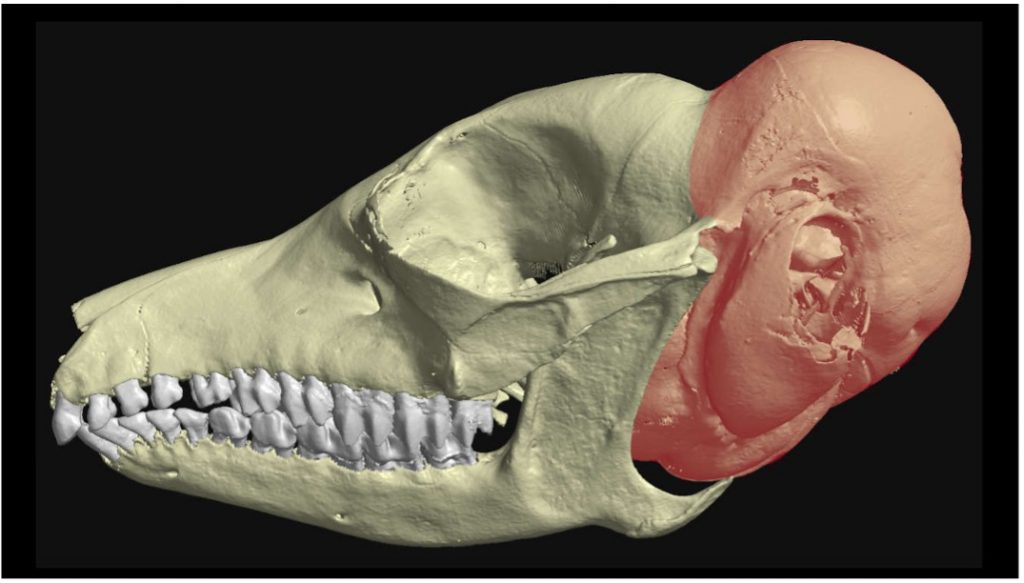 Abstract
A tympanic middle ear has evolved multiple times among vertebrates, to improve airborne sound transmission. Common features include a tympanic membrane, an air-filled cavity and at least one ear ossicle to conduct the sound vibrations through to the inner ear. In this lecture, I shall introduce the basic function of tympanic middle ears, highlighting the key differences between ears of the main vertebrate groups. I will then go on to look at what we can infer about hearing from inspection of the anatomy of the mammalian ear, considering the limitations of existing models and taking a look at some bizarre ear adaptations in unusual species.
Biography
Matt Mason read veterinary medicine and zoology at the University of Cambridge, completing a PhD on the structure and function of the middle ear of mammals. His postdoctoral studies at the University  of California, Los Angeles (UCLA), working under famous bioacoustician Peter Narins, involved the use of laser vibrometry to examine sound transmission in the frog ear. In 2001, Matt returned to Cambridge where he is now the University Physiologist and Professor of Comparative Physiology. Matt teaches physiology to medical, veterinary and science students and his YouTube site, www.hippomedics.com, has almost half a million views. He continues to study how the structure of the ear relates to function, across a wide range of unusual animals.
Prof. Matthew Mason (https://www.pdn.cam.ac.uk/directory/matthew-mason)