Wed 8th February 12:30 – 13:30. This seminar will be held on Teams.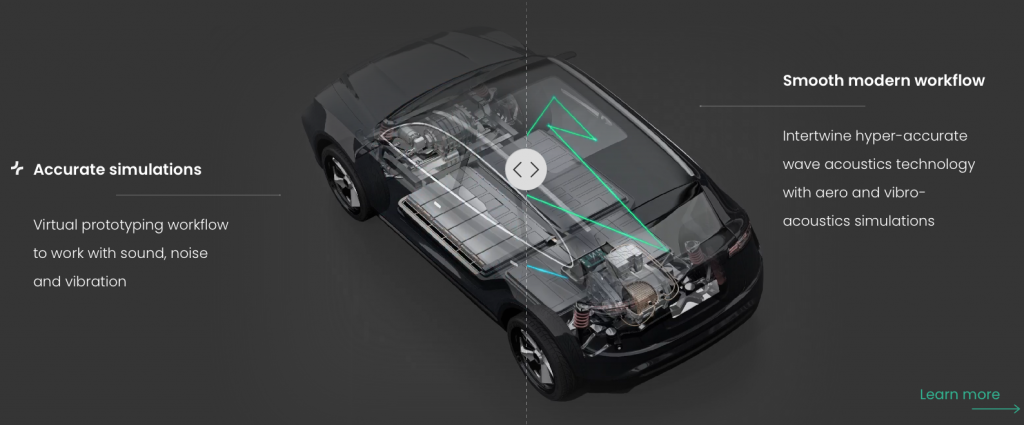 Abstract
In this talk, a new cloud-based virtual acoustics software platform called Treble will be presented. This platform has various functionality relating to acoustic simulations, spatial audio and sound rendering in virtual domains, with applications e.g. in building design, product design, automotive, machine learning, and virtual entertainment. The core simulation engine of the platform leverages a hybrid of a wave-based and geometrical acoustics simulation methods. Benchmark studies are presented that demonstrate the scalability of the simulator and its ability to simulate large and complex rooms, over a broad frequency range, with realistic boundary conditions, both in terms of compute time and memory requirements. Overall, this shows the applicability of the simulator to solve problems of industrial relevance that have historically been perceived as being computationally too demanding.
Biography
Dr. Finnur Pind is the CEO and co-founder of Treble Technologies, an Icelandic tech startup that develops next generation sound simulation and spatial audio technology. Treble's virtual sound platform is used within tech, automotive, architecture and metaverse industries. Finnur received his PhD in acoustical engineering from the Technical University of Denmark (DTU) in 2020, in an industrial PhD project done in collaboration with Henning Larsen Architects. During the PhD, Finnur was a visiting researcher EPFL, Switzerland, at the Chair of Computational Mathematics and Simulation Science. Prior to his PhD, Finnur was an acoustic consultant at EFLA Consulting Engineers and a software developer at Síminn for several years. His research interests include wave-based (numerical) acoustic simulations, acoustic virtual reality, machine learning in acoustics, room surface modeling, high-performance computing and spatial audio.
Dr Finnur Pind (https://www.researchgate.net/profile/Finnur-Pind)
Video of the talk