Materials and Physics
This website is currently under (re)construction. Apologies for the online chaos 🙂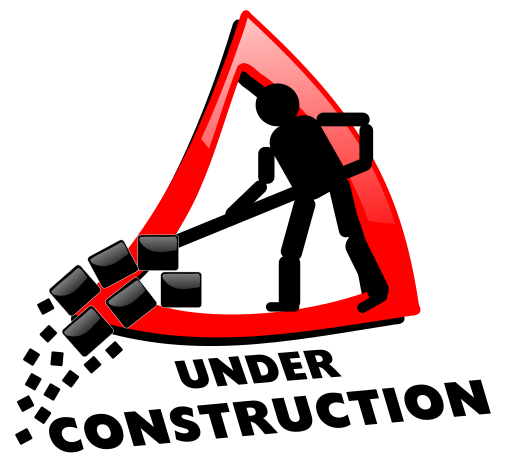 Postgraduate study
Available projects
We can offer projects in all of our research areas listed above, and some specific project ideas are listed below. We would like to draw your attention to the following Ph.D. project offered in collaboration with the Salford antibiotics research network: Antimicrobial surface coatings for controlling transmission of infection (application deadline 12th August).
Deposition of transparent conducting oxides to optimize solar cell performance, deposition and characterization of antibacterial thin film coatings, quantum technology applications of rare-earth doped semiconductors, chalcogenide and carbon nanotube-based optoelectronic devices, study of gas-liquid transitions beyond the critical point, properties of ices under planetary interior conditions
Available courses
The following postgraduate research degree courses are available:
Doctor of Philosophy (Ph.D.) 3 years full time / 5 years part time. Assessment is by submission of a thesis and an oral viva, conducted by an internal and external examiner, as well as an independent chair.
Master of Research (M.Res.) and Master of Philosophy (M.Phil.) 1 year full time / 2 years part time. Assessment is by submission of a thesis, which will be scrutinized by an internal and external examiner. An oral viva may be held, at the discretion of the examiners. Both these courses are masters-level qualifications (level 7). The M.Phil. is a slightly higher qualification, with a longer word limit for the thesis (50,000 words as opposed to 40,000).
Fees and funding
Information on tuition fees at the University of Salford can be found here. It may also be necessary to pay bench fees, or apply to the university's postgraduate research small project fund, to purchase laboratory consumables and equipment for your work. Please discuss this with your prospective supervisor before making your application.
There are various funding options that you may be able to apply for: University of Salford donor-funded scholarships and bursaries, University of Salford international scholarships, Institute of Physics scholarships, British Council international scholarships.
Current / recent projects and students
Information coming soon
Supporting students on their journey towards becoming independent researchers
Information coming soon
How do I apply?
Applications can be accepted for start dates in January, April, July and October. If you would like to apply have a look at our research areas and projects listed above, and decide what interests you. If you have your own idea for a project that is not obviously related to the research areas above, we may still be able to accept your application! Get in touch (j.e.proctor@salford.ac.uk) with a brief description of what you want to do, and I will put you in touch with any staff who are able to supervise your project. You can then discuss with your prospective supervisor what course you want to do, and whether the course (duration of study) is appropriate for the proposed project. Once you have made a final decision what you would like to apply for, you can apply online here. We are also able to co-supervise students with academic staff in chemistry, acoustics, health and life sciences where appropriate.
Recent publications
Group publications July 2020 to date:
J.M. Christian, "Chaos, unpredictability and fractals in polygon scattering problems", Mathematics Today (in press).
C.G. Pruteanu, J.E. Proctor, O.L.G. Alderman and J.S. Loveday, "Structural markers of the Frenkel line in the proximity of Widom lines", J. Phys. Chem. B (accepted).
M.A. Hughes, N.A. Panjwani, M. Urdampilleta, K.P. Homewood, B. Murdin and J.D. Carey, "Spin echo from Erbium implanted silicon", Appl. Phys. Lett. 118, 194001 (2021). https://doi.org/10.1063/5.0046904
S.-K. Ming, R.A. Taylor, P.D. McNaughter, D.J. Lewis, M.A. Leontiadou and P. O'Brien, "Tunable structural and opticala properties of CuInS2 colloidal quantum dots as photovoltaic absorbers", RSC Adv. 11, 21351 (2021). https://doi.org/10.1039/D1RA03659A
Y. Zhou, Y. Dang, K. Wang, W. Zhao, C. Zhang, Y. Jiao, X. Feng, G. Wang and T.H. Shen, "A Stable NanoPAA-ZnO/ZnCl2 Composite with Variable 3D Structured Morphology and Superhydrophobicity", Langmuir 37, 5457 (2021). https://doi.org/10.1021/acs.langmuir.0c03257
Y.W. Sun, D.G. Papageorgiou, C.J. Humphreys, D.J. Dunstan, P. Puech, J.E. Proctor, C. Bousige, D. Machon and A. San Miguel, "Mechanical Properties of Graphene", Appl. Phys. Rev. 8, 021310 (2021). https://doi.org/10.1063/5.0040578
J.M. Christian, "Chaotic scattering: uncertainty and fractals from reflections," Chalkdust issue 12, 11-18 (autumn edition, October 2020). http://chalkdustmagazine.com/features/chaotic-scattering-uncertainty-and-fractals-from-reflections/
J.E. Proctor, "Modeling of liquid internal energy and heat capacity over a wide pressure-temperature range from first principles", Physics of Fluids 32, 107105 (2020). https://doi.org/10.1063/5.0025871
M. Afzaal, H.M. Yates, A. Al-Ahmed, A. Ul-Hamid, B. Salhi and M. Ali, "Understanding nanomechanical and surface ellipsometry of optical F-doped SnO2 thin films by in-line APCVD", Appl. Phys. A 126, 840 (2020). https://doi.org/10.1007/s00339-020-04033-z
L.Q. Read, J.E. Spender and J.E. Proctor, "Raman spectroscopy of ethane (C2H6) to 120 GPa at 300 K", J. Raman Spectroscopy 51, 2311 (2020). https://doi.org/10.1002/jrs.5971
D.A. Errandonea, L. Burakovsky, D.L. Preston, S.G. Macleod, D. Santamaría-Perez, S.P. Chen, H. Cynn, S.I. Simak, M.I. McMahon, J.E. Proctor and M. Mezouar, "Experimental and theoretical confirmation of an orthorhombic phase transition in niobium at high pressure and temperature", Comms. Mat.1, 60 (2020). https://doi.org/10.1038/s43246-020-00058-2
J.E. Proctor, "The Liquid and Supercritical Fluid States of Matter", available from Amazon: https://tiny.cc/zb00qz
M. Afzaal, S. Basak and H.M. Yates, "Comparing Lead Iodide and Lead Acetate Based Perovskite Absorber Layers by Aerosol-Assisted Chemical Vapour Deposition", IEEE Adv. in Sci. Eng. Tech. Conferences (ASET) (2020), https://doi.org/10.1109/ASET48392.2020.9118217
Our participation in Athena Swan and Juno
The Athena Swan Charter is a programme established by Advance HE (formerly the Higher Education Academy) to advance gender equality within higher education and research. We are part of the University of Salford School of Science, Engineering & Environment, which holds the Athena Swan Bronze award. We have also been awarded Practitioner status in the UK Institute of Physics Project Juno, working to address gender equality in physics.



Outreach
We are available for a wide range of outreach activities, both face-to-face and online, and are experienced at school visits, evening lectures, science festivals etc. In the laboratory, we have practical demonstrations such as measuring the speed of light, viewing materials at high pressure inside a diamond anvil cell, that are portable and can be taken to your science festival, sixth form college or wherever. So, if you are interested in working with us on any public engagement / outreach activity please get in touch at j.e.proctor@salford.ac.uk.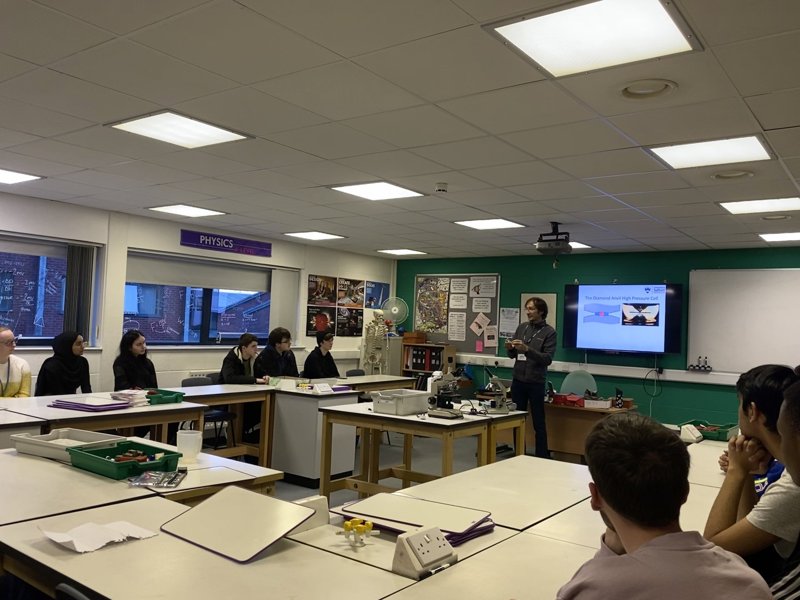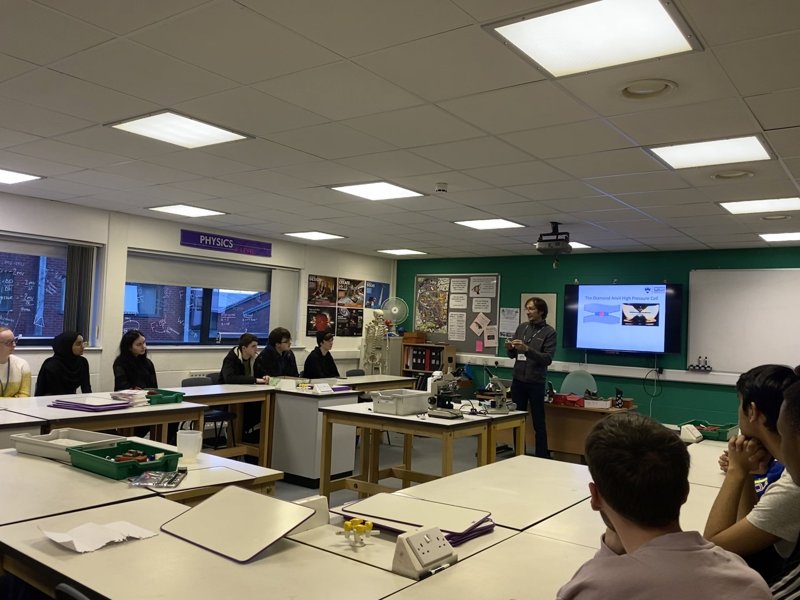 Contact
Head of Research Group (Materials & Physics)
Dr. John Proctor
j.e.proctor@salford.ac.uk
Tel: (0044) 0161 295 0176