Facilities: Optical spectroscopy
Our laboratories in the Newton building include modern facilities for Raman and photoluminescence spectroscopy experiments.  These are used principally for our research at extreme conditions, as well as our work on quantum technologies and photovoltaics.  In recent years our optical spectroscopy facilities have been used for our studies of perovskite solar cell materials, hydrogenation of nickel nanoparticles and graphene, as well as for sample preparation and other supporting experiments for our research at central facilities such as ISIS and the European Synchrotron Radiation Facility.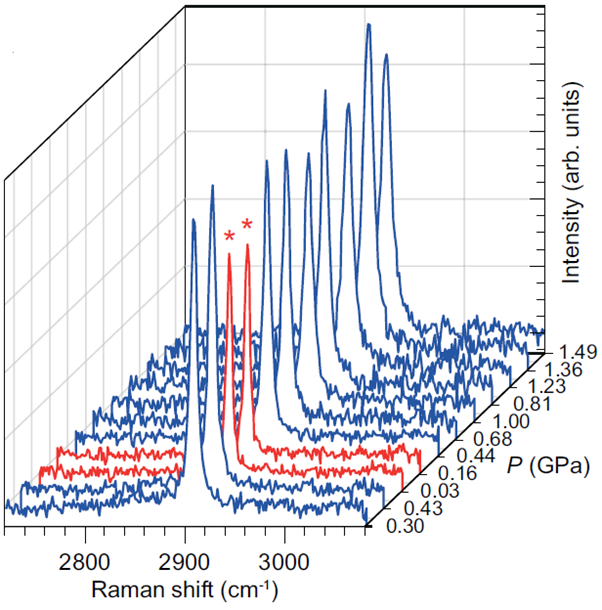 Our facilities can be used to perform Raman spectroscopy with excitation at 532 nm and photoluminescence spectroscopy with excitation at most wavelengths in the visible and near-IR spectrum. These techniques have applications tackling a range of scientific and engineering problems, from measuring the electronic energy levels of solids to determining the presence of otherwise of light molecules such as hydrogen or methane, or determining if amorphization has taken place under extreme environmental conditions.
We are available to perform contractual / consultancy work for external users and are open to new academic collaborations.  Optical spectroscopy also forms a key part of many Ph.D. and M.Res. research projects undertaken in the group.  Please contact j.e.proctor@salford.ac.uk to enquire about using our optical spectroscopy facilities, or return to the homepage to read about available postgraduate research projects.