Wed 25th October 2023 12:30 – 13:30. This seminar will be in person (338, Peel Building). A teams link is also available to join online.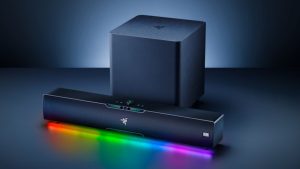 Abstract:
Crosstalk Cancellation (CTC) systems reproduce binaural audio over loudspeakers, allowing the user to experience full 3D spatial audio without the need for large fully enclosing loudspeaker arrays or headphones. CTC systems create beams of audio focused at the listener's ears to ensure exact reproduction of the binaural audio, whilst using loudspeakers in front of the listener only. Traditionally, CTC systems were restricted by a very specific listener sweet spot, making them unusable in many scenarios. However, recent advancements include listener tracking to make the audio beams and resulting sweet spot adaptive to listener movements. This talk will cover the core concepts of CTC systems, and introduce Audioscenic's unique approach to the problem using listener-adaptive loudspeaker arrays .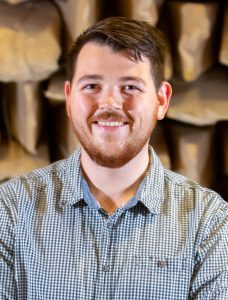 Dr. Jacob Hollebon graduated from the University of Warwick in 2017 with a BSc in Physics. He then completed the MSc in Acoustical Engineering at the Institute of Sound and Vibration Research, University of Southampton in 2018, with a thesis on spatial audio reproduction for multiple listeners. Between 2018 and 2022 he joined the Virtual Acoustics and Audio Engineering team to begin a PhD in developed new 3D audio reproduction methods over loudspeaker arrays including working with sound field reproduction, Ambisonics and Crosstalk Cancellation. This lead to the presentation of a new spatial audio reproduction technique titled Higher-Order Stereophony, which expands traditional stereophony to higher order soundfield reproduction in a similar manner to Higher-Order Ambisonics. Jacob continued as a Research Fellow between 2022 and 2023 focusing on 3D audio capture and reproduction with particular focus on array technology and binaural reproduction, and is now the Principal Research Engineer at Audioscenic Limited working on the commercialization of innovative listener-adaptive audio technologies. Jacob is the holder of the 2018 ISVR Elsevier prize, as well as being the AES Educational Foundation 2018 Emil Torick Scholar.