Wed 22nd March 12:30 – 13:30. This seminar will be available on Teams.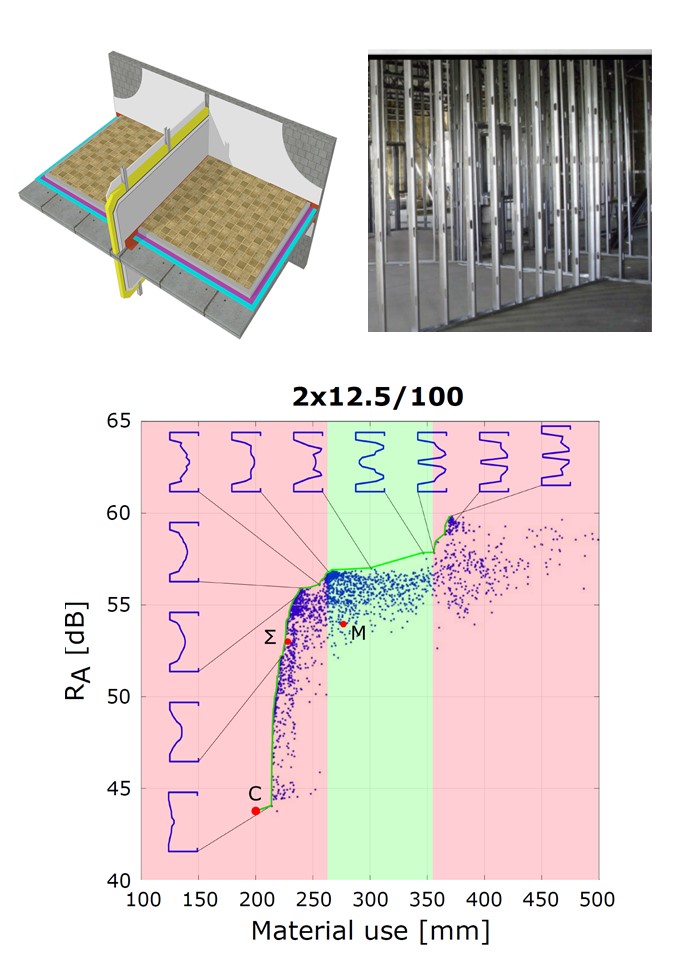 Abstract
This seminar focuses on the acoustic performance assessment of building components, such as the airborne and impact sound insulation of walls and floors, the flanking vibration transmission across junctions and the sound absorption of building interior elements. A major problem is that such performance does not only depend on the properties of the considered component itself, but also on those of the building components to which it is connected, especially at low frequencies; for example, the airborne sound insulation of a wall depends on the sound fields in the source and receiver rooms. Since building components are typically applied across a wide range of buildings, their average performance across that range can be considered to be a suitable reference value. It will be demonstrated that this reference value corresponds to the (expected value of the) situation where the component itself is considered in detail (deterministic) and the components to which it is coupled carry a diffuse wave field, also at low frequencies. Subsequently, it is discussed how such a deterministic-diffuse analysis can be performed. Finally, it is also discussed how the uncertainty across the considered ensemble can be quantified, such that it can be assessed how much the performance in a specific situation may differ from the reference performance. Multiple applications involving the analysis and optimization of airborne and impact sound insulation, flanking transmission and sound absorption of building components serve to illustrate the methodology.
Biography
Edwin Reynders has obtained an MSc in Civil Engineering and a PhD in Engineering Science from KU Leuven. He then joined the University of Cambridge as a Visiting Research Associate at the Dept. of Engineering and a Postdoctoral Associate at Clare Hall College. At present, he is Associate Professor of Structural Mechanics and Building Acoustics at KULeuven. He has been a recepient of multiple research grants, awards and fellowships, including the Best PhD Award in mechanics from the Royal Academies of Belgium and an ERC Starting Grant.
Prof. Edwin Reynders (https://scholar.google.com/citations?hl=en&user=4fgT-0cAAAAJ)