John Lancelot Burn (1902-1973) was the Medical Officer of Health for Salford between 1941 and 1969. He was an innovative and widely published physician. Among his accomplishments were the opening of an anti-smoking clinic, the development of mental health services, and the implementation of a free annual medical check for all citizens. Burn was also actively engaged in the slum clearance process of Salford and responsible for The Annual Report of the Medical Officer of Health (D.J.R. 1973; Anon. 1973).
The Annual Report of 1952 coincided with the Twenty Year Development Programme for Salford that envisioned the clearance of existing housing and redevelopment of large parts of the city. In the context of this programme Burn gave insights to the living conditions and the cities activities to improve the health of citizens at that time (Burn 1952).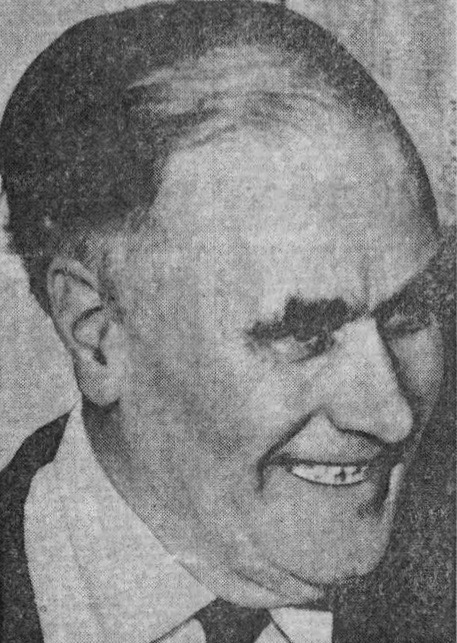 The report includes a range of information such as mortality rates, living conditions, occurrences of infectious diseases, and cases of food poisoning. At that time, Salford encompassed 5,202 acres and had a population of 176,400 people. The mortality of infants is mentioned first and Burn reported "the new low record in deaths of infants under one year of age." 35 infants died before their first birthday in 1952 which was higher than national average of 27.6 but three times lower than it had been in 1932 in Salford. Burn saw this reduction in mortality caused by "better housing conditions, better standards of living, greater knowledge." (Burn 1952, 4)
How the population of Salford had acquired "better knowledge" is also explained in the report that outlines the range of services available. Among them were the Home Help Service and Home Nursing for the elderly, midwifery services, and a small family guidance service.
When Burn mentioned improvements in housing conditions and living standards in 1952 he might have referred to the Compulsory Purchase Order "of the large slum area referred to as Trinity No. 1 Clearance Area." The improvements where that 196 buildings had been demolished in this area and some new blocks of flats were close to completion. At the same time "overspill houses" were being built to "make practicable the clearance of more slum property." Trinity Ward was therefore the first of several areas to be redeveloped and served as an operational exemplar for future redevelopment schemes in Salford. The process led Burn to expect "that the long overdue change in housing conditions will be brought to fruition ere many years have passed" (Burn 1952, 15).
At the same time the deterioration of dwellings into a dilapidated state that made them unfit for human habitation, had led to the unplanned/emergency demolition of 111 houses. This dismal state of the housing provision in Salford becomes clearest in the report where Burn showcased in a table the number and nature of inspections carried out among the 52,000 mostly terraced houses in Salford; 37,682 inspections had found sanitary defects of roofs, gutters, drains, etc. (Burn 1952, 26).
In addition to damaged houses, Burn showed in a different table the numbers of disinfestation services carried out to remove various insects from premises: the biggest problem had been bedbugs which were removed 541 times. The eradication of three species of cockroaches was addressed 444 times and a variety of other insects (flies, fleas, lice) to much lesser degree. Altogether, 548 privately owned houses or flats had been treated. The dense living conditions will have amplified the problems because bedbugs and cockroaches live on furniture and bedding and multiply in warm, dense conditions. After removal bedbugs in particular can easily be reintroduced from any other space (school, church, pub, work) that still is infected. The insecticide used to eradicate insects was DDT. Burn had experience with DDT and had published the article "Salford House experiment" on the effectiveness of it in 1945. It was a study on a bug-infested common lodging-house and how it was cleared with the help of DDT (Burn 1945). During and after the Second World War this insecticide was commonly used. Its negative effects on the environment and health became only widely known after DDT was banned in 1972 in the US. A world-wide ban (with exceptions) was declared in 2004.
Another important factor that Burn discussed in most of his Annual Reports was smoke abatement. Air pollution was one of Burn's main areas of expertise. 1952 was in this respect significant as it was the year of the Great Smog of London. In December 1952 air pollution and weather conditions caused a thick layer of smog to form in London. It was so severe that 4,000 people died and a further 100,000 fell ill as a result of the smog. Burn became a member of the Beaver Committee that investigated the causes of this Great Smog incident. In 1954 the committee reported on the social and economic costs of air pollution and suggested to replace coal with coke and 'smokeless' fuels (electricity, gas). In 1956 the Clean Air Act was enacted to regulate air pollution. It regulated and permitted the introduction of Smoke Control Zones where only smokeless fuels could be burned. This method reduced smoke pollution and sulphur dioxide but transferred the production of smoke from the inner cities to areas in the North-East of England where "smokeless" fuels were produced in generating stations.
In Salford, Burn had applied for the implementation of a Smokeless Zone as early as 1951. While Manchester was made a Smokeless Zone in 1952, Burn's application was rejected. He continued, however, to lobby for smoke abatement and in 1972 Salford became "one of the first cities in Europe to be completely covered by smoke control orders" (D.J.R. 1973).
References:
Anon. 1973. "Dr John Burn." The Manchester Guardian, January 2, 1973 (paperclipping held at the Salford Museum and Art Gallery).
D.J.R. 1973. "J. L. Burn, M.D., D.Hyg., D.P.H." The British Medical Journal 1, no. 5845 (Jan. 13, 1973), 118.
Burn, John Lancelot. 1945. "D.D.T. in Disinfestation." A paper submitted at a Sessional Meeting of the Royal Sanitary Institute, Salford, October 13, 1945.
Burn, John Lancelot. 1952. City of Salford Annual Report of the Medical Officer of Health. Salford 1952.