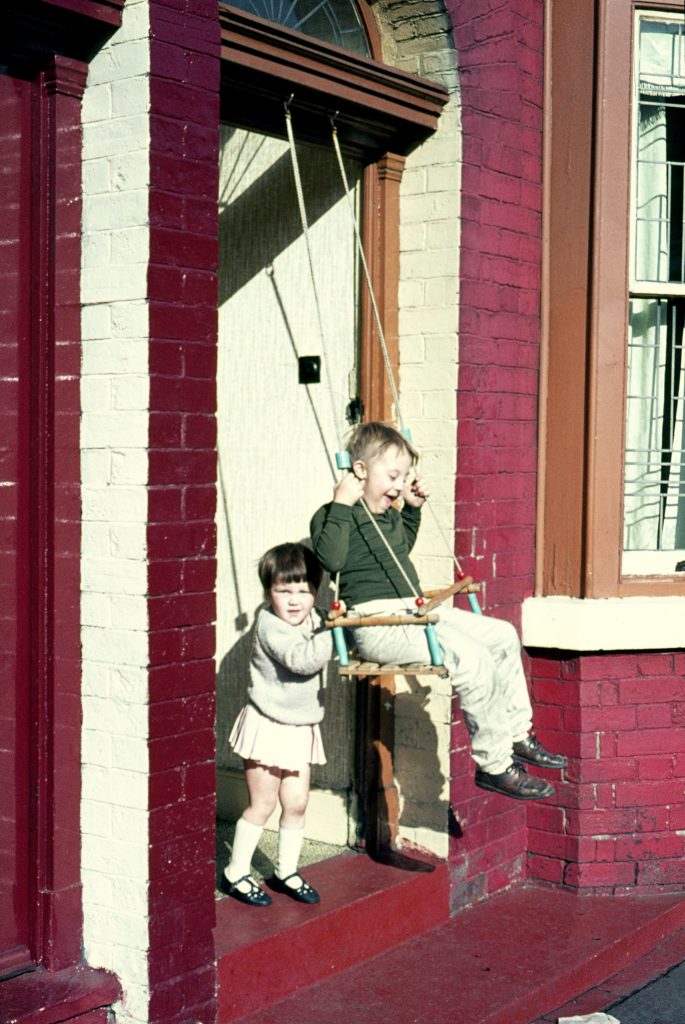 These two kids seem slightly too old for this type of swing but they are having fun nevertheless. I wonder how the boy managed to climb into the swing and congratulate the person putting up the swing on two very sturdy looking hooks. The girl looks very nicely dressed – perhaps the photo was taken on a Sunday.
What I also notice is the double-hung sash window. It is obviously single glazing but also seemed to have been nicely crafted and perhaps was even a stained-glass window.
---
If you would like to receive notifications of new blog posts email 'SUBSCRIBE' to themodernbackdrop@salford.ac.uk
We are interested in what you have to say about our posts. Please use the comment box below. Comments in our blogs and material sent to us will be displayed anonymously in an exhibition at Salford Museum and published in an exhibition catalogue.
We are also collecting personal memories, photographs, postcards, letters etc. from people who remember the daily life in Salford during the 1950s, 60s and 70s. If you would like to share a memory or a family photograph, please contact us: themodernbackdrop@salford.ac.uk