Social Prescribing Across Greater Manchester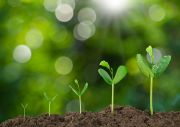 The aim of the project was to map existing provision of social prescribing across Greater Manchester, with an additional 'deep-dive' focus on Salford, contextualised against a wider set of best practices as identified in the literature.
A mix of methods was used including secondary data sources, qualitative stakeholder engagement events and a GM wide survey. These were used used to provide a 'helicopter' perspective of social prescribing provision across GM. The survey was distributed across the 10 boroughs across GM to provide a full description of the various 'models' of SP and identify a potential model of best practice.
Along with these, the 1st International Social Prescribing Network Research Conference was held at Salford on the 14th June 2018 and attended by health professionals and academics from across the UK
"Social prescribing continues to rise up both health and political agendas, providing clear potential to support person centred, asset based approaches to support individual and community resilience," said Senior Lecturer Dr Michelle Howarth who organised the conference along with Dr Marie Polley & Craig Lister colleagues from the National Social Prescribing Network.
"The first international academic conference on social prescribing will consider the current evidence and clarify the research questions that still need to be answered on an international level. This conference will create priorities that will inform the international research community, funders and commissioners."
The GM mapping undertaken was also made available to all delegates as a poster presentation during the course of the Conference and can also be downloaded.
Principal Investigator: Dr Michelle Howarth
Co-Investigators: Dr Andrea Gibbons; Anne Lythgoe (Salford CVS)
With support from Professor Alison Brettle and Kirsty Marshall
Partner: Salford CVS
Funders: Greater Manchester Devolution VCSE Reference Group
Report: to follow shortly …