PhD Opportunity: Social-technical research at Energy House
Net Zero and Fuel Poverty: Socio-technical research at the interface of social justice and environmental sustainability
Supervisor team: Dr Graeme Sherriff and Professor Will Swan
DEADLINE SUNDAY 6th NOVEMBER
This is a unique opportunity to work on socio-technical research into just transitions with academics at the University of Salford's School of Health and Society (in the research centre SHUSU) and Energy House Laboratories. The successful candidate will be supported by National Energy Action (NEA) and Affordable Warmth Solutions (AWS) through the Malcolm Wicks Memorial Fund (MWMF).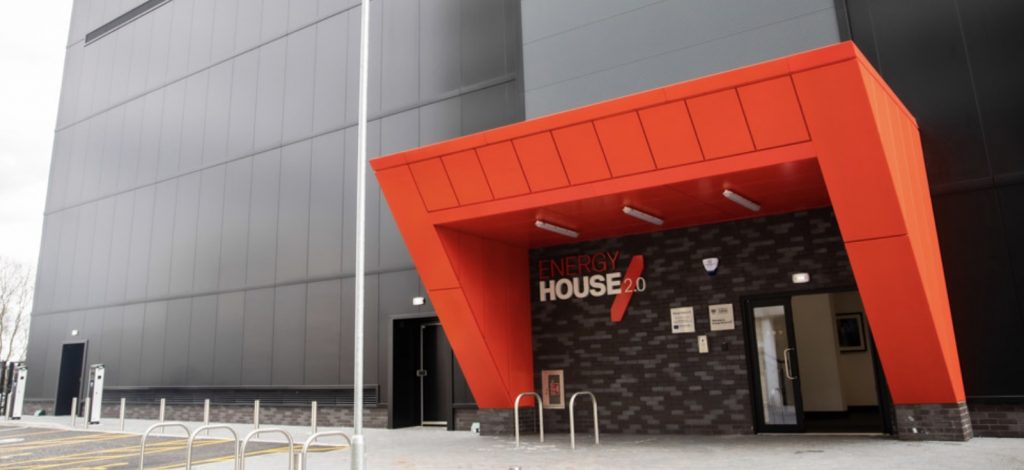 The focus of the research will be developed in collaboration with the student. We envisage a piece of work that pushes the boundaries of socio-technical research on fuel poverty and energy transitions by utilising the expertise and facilities available at University of Salford and across partners in Greater Manchester. The conurbation has a retrofit accelerator programme and funding through the Social Housing Decarbonisation Fund. The University has close relationships with housing providers, local authorities, house builders and technology developers.
We invite proposals that connect two or more of:-
net zero and the low carbon transition
the relationship between heat, housing and energy
the decarbonisation of heat
energy poverty, precarity and vulnerability
social and environmental justice and just transitions
Throughout the scholarship you will benefit from specialist professional industry- and policy-focused support from colleagues at AWS and NEA who will act as non-academic supervisors. There will also be opportunities through these partnerships for fieldwork, dissemination and networking identified by AWS and NEA that will be available throughout the candidature. Two other PhD scholarships funded under the MWMF are planned with two other Universities. This will provide opportunities for collaborative support with peers undertaking PhDs and along with the opportunity to engage with a wider group of academics across the topics above.
When does the study start? January or April 2023
Eligibility
It is available as fulltime study, but we are happy to discuss other approaches.
Open to applications from the UK and internationally. (Access to funding will vary. Please enquire for more information.)
The minimum entry requirement is a good bachelor's degree, normally 2:1 or above, but ideally candidates should hold a Master's degree.
Funding details
The University of Salford have secured a 'Malcolm Wicks Memorial Fund' (MWMF) PhD Scholarship. This provides the University of Salford with the opportunity to form a partnership with the leading energy efficiency and fuel poverty organisations Affordable Warmth Solutions (AWS) and National Energy Action (NEA) alongside two leading UK Universities who have also secured support through the MWMF in its inaugural year. The funding includes an annual stipend and a fee waiver.
How to apply
When you are ready to apply, please can you submit your formal application at this link.
(When selecting the course, choose 'Built Environment, Doctor of Philisophy (PhD), 2023, January. Label the application 'Energy House Socio-technical' and with Graeme Sherriff as supervisor.)
Deadline for applications (EXTENDED): 23:59 Sunday 6th November 2022
You will need to have the following documents ready to upload onto the application site:
A research proposal (approx. 2000 words) – See guidance on writing a research proposal
English language qualification (IELTS overall level 6.5 with no element below 5.5, or equivalent)
Copies of all your relevant certificates and transcripts
Two references (one specifically supporting your academic ability)
CV
Personal statement
For more information, please contact Graeme at g.sherriff@salford.ac.uk
---