Developing Age-Friendly Communities in an emergent Post Pandemic World
Project Update Page
The project is underpinned by a participatory action research (PAR) design in which the project team and older people will work collaboratively. This page will provide updates on the key achievements and milestones as it progresses.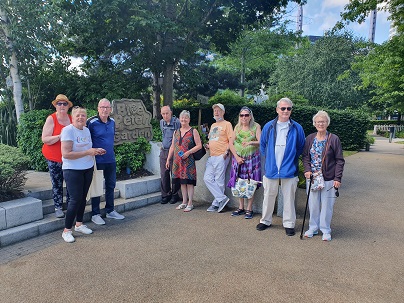 Phase 0: Participatory planning phase
We engaged with older people, support organisations and various groups and projects to plan each project stage. We did this through 8 participatory and co-design workshops, which have reached over 100 older people. This included sessions with the Salford Older Peoples Network and Salford's International Day of Older People Celebration Event. These sessions have provided us with wider scope to have conversations with people, especially those who are not digitally connected and whose voices are seldom heard.
During this phase we also worked with key community stakeholders to map current provision and activities across the city and run participatory/co-design sessions. As part of this initial participatory planning phase, over 100 community activities and services that engage older people have been mapped across the city.
Phase 1: Stakeholder Engagement
These sessions have gathered insight into the provision of existing support and engagement activities at a distance, identify barriers and enablers, and are used to identify examples of good practice.
This session has now been completed, and the data was collected across 11 sessions, comprised of 9 focus groups and two interviews with 37 individuals from 10 organisations.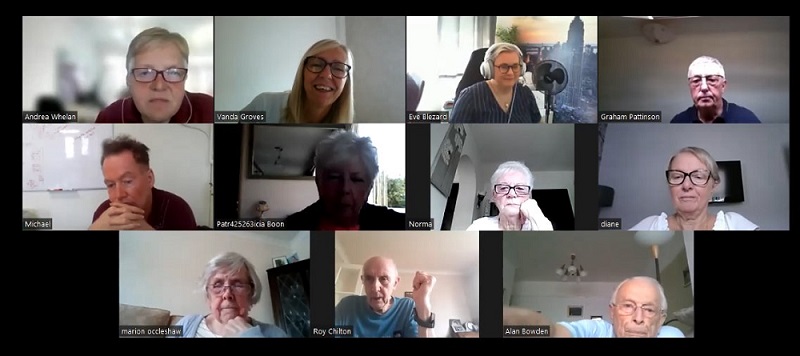 The data reveals a multifaceted picture of ageing post-pandemic in the UK. Although there has been a formal end of lockdown restrictions, this is not the end of people's experiences and concerns; some older people are still self-defining as vulnerable with an ongoing impact affecting what they feel is less or riskier to engage in. The provision of support services continues to be affected in terms of older people's confidence to return and the availability of suitable spaces, services and resources. Due to restrictions in indoor spaces, there has been a re-discovery of outdoor and green places, the use of which continues beyond lockdown. There is also evidence of adaptability by rapidly engaging with new technology. Whilst regular online activities are continued and appreciated by those who can attend them, the digital exclusion of older people remains of concern.
Phase 2: Elicitation Interviews
We are now undertaking elicitation interviews providing insight into experiences of connecting with people, places and support. You can learn more about our interviews from our Research Fellow Eve Blezard in the following video:
https://www.canva.com/design/DAFgFeiyOko/ApLSb_PHKndAboRW7rB40g/watch?utm_content=DAFgFeiyOko&utm_campaign=designshare&utm_medium=link&utm_source=publishsharelink
As part of our participatory action research design we are conducting walking interviews, where we go for a walk around local neighbourhoods. During these interviews we are asking people about where they like to go and what you enjoy in your neighbourhood. We sometimes take photographs during the walk, you can stay updated with where we have been across the City by following our twitter feed.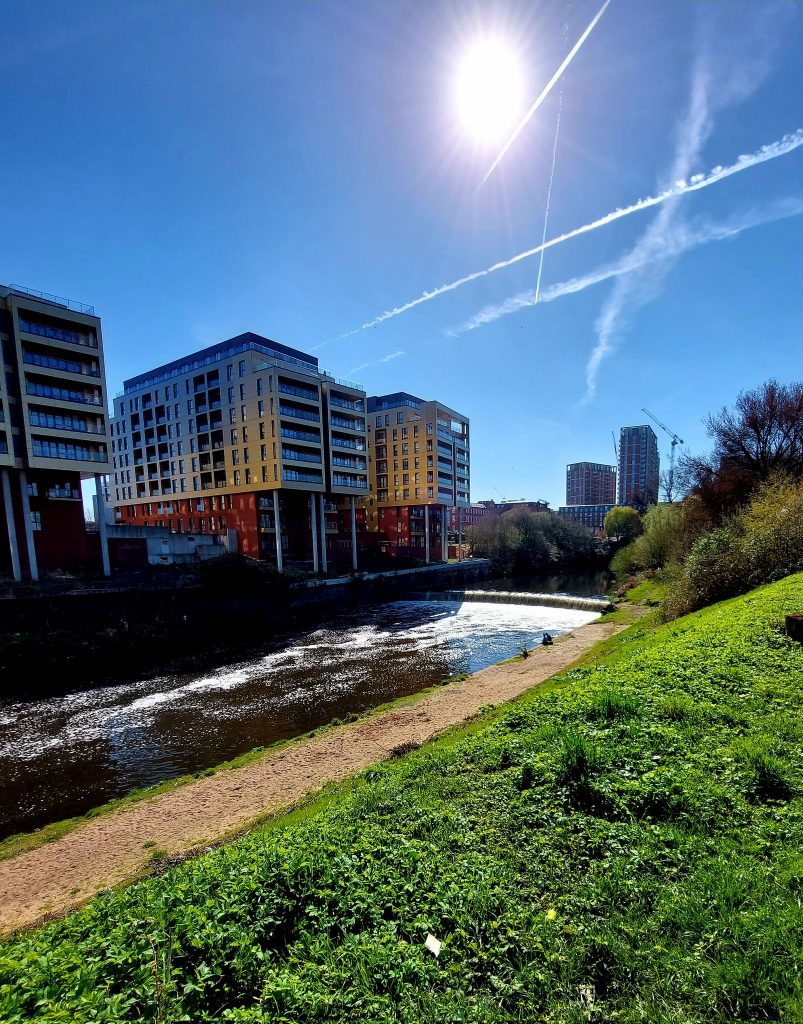 Phase 2: Photo Voice Project
We are supporting a Voice & Influence group of 8 older people to work with us on a bespoke community research project using photo-voice and film to record older people's lived experiences. The group will also work with the project team to host a series of 'Conversations about Ageing' with service providers, policy makers and other older people.
The first session was held in early May 2023 and began by gaining insight into the impact of Covid-19 on older peoples social connections. Age Friendly Salford co-delivered the session with a group of older people to explore the topic of 'places and spaces that matter to me'.