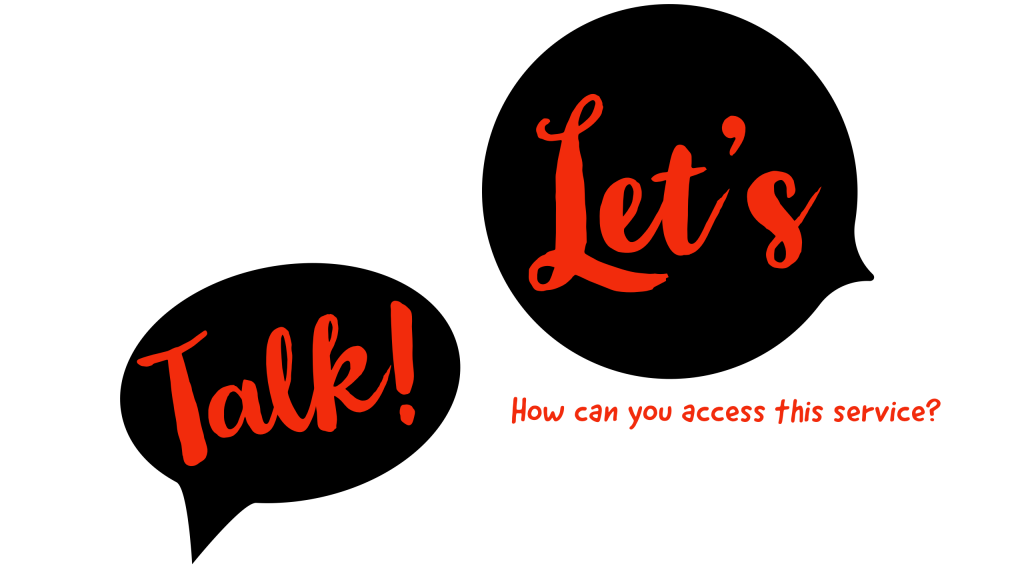 If you would like to access the Service, please check to ensure that the Service is for you. Once you have confirmed this, please make sure you read the client information sheet first to make sure the service is right for you, then fill in the self-referral form with as much detail as you feel comfortable to provide.
Once we have received your form, we will allocate the referral to one of our assessors. They will either call you or email you, depending on your referral details, to arrange an appointment to talk with you about your situation. They will also email you details about the service and some forms for you to fill in prior to the assessment session. We can normally offer an assessment session within two weeks of receiving your self-referral.
The assessment will take up to an hour. Please note that this is not a counselling session, although you may be asked some questions about what has happened recently and perhaps also in the past. It is also unusual for the assessor to become your counsellor. Hence it is important for you to look after yourself during this assessment and only tell us what feels ok for you. The assessor will let you know whether or not we can offer you a counselling space at the end of the assessment. If counselling is expected to go ahead, we will go through a consent process with you to ensure that you understand what is being offered.
After the assessment, the assessor will discuss the assessment with the clinical lead and a counsellor will be allocated for you. The counsellor will then contact you to arrange the date and time of your first counselling session. At the moment, we can normally offer a first appointment within two weeks of the assessment session.
Prior to each counselling session the counsellor will email you a link to the online forms we ask you fill in so that we can see how you are each week. They only take a few seconds to fill out and this can be completed on a smart phone or a computer. You will also receive a link that you can follow if you wish to make a donation for the session. This is entirely voluntary, although if you would like to donate we suggest £5/session.
Once you have started counselling, your sessions will be arranged directly with your counsellor.
If you cannot make a session for any reason, please let your counsellor know, preferably more than 48 hours before the session. We know that things do come up at the last minute and we do try to be as understanding as we can. However, if you cancel at short notice or do not attend an organised session more than twice, we will discuss this with you and we may need to stop the counselling until your life is more settled.
Once you are feeling better, you will have a discussion with your counsellor and agree when you will end your counselling. We know that sometimes things do come up again, unexpectedly. If this happens to you, you are free to self-refer again at any time should you need to do so.