Home
Communities In Charge of Alcohol (CICA) is a natural experimental study comparing alcohol harm before and after the training of Alcohol Health Champions (AHCs) across Greater Manchester. It began rolling out across Greater Manchester in September 2017.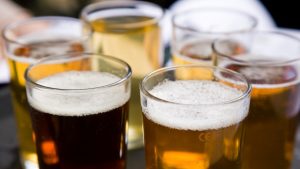 It is a five- year National Institute of Health Research funded project led by The University of Salford in partnership with The University of Bristol, The University of York, The Royal Society for Public Health, Public Health England North-West and the Greater Manchester Combined Authority. We aim to use this hub to provide insight into the intervention and evaluation processes. We welcome interest and conversation around the work that is ongoing—to join the conversation please tweet to @CICA_NIHR or email cica@salford.ac.uk
The evaluation is funded by the National Institute for Health Research (NIHR) Public Health Programme (Grant Reference Number 15/129/03). The views expressed are those of the authors and not necessarily those of the NHS, the NIHR or the Department of Health and Social Care.