September 2018: University careers consultant joins SHUSU Work and Welfare group as associate and supporter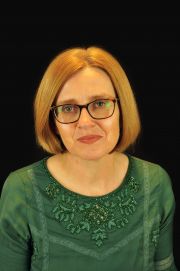 Dr Fiona Christie is a careers professional working at the university.  We are pleased that she is joining our network of supporters as an associate, which gives scope for her to work with us on our research and publications.  Her specialisms are in work, careers and Higher Education.
In addition to her professional role, she is an educator, writer and researcher. Her professional experience includes extensive advice and guidance, teaching, and management in Higher Education. She moved into university work, after having trained and practised as a careers adviser in the Secondary/Further Education sector. She has written for public, professional and academic audiences, the latter including articles published in the British Journal of Guidance and Counselling and the Journal of Education and Work.
2018 has been a busy and productive year for her. She completed her PhD in Educational Research (Higher Education) with a focus on graduate transitions, careers and employability. She has also published a co-edited academic book "Graduate Careers in Context" (Routledge Research into Higher Education Series) and has been elected both Director of Research and Knowledge on the Association of Graduate Careers Advisory Services (AGCAS) Executive Board as well as a Fellow for the National Institute of Careers and Educational Counselling (NICEC).
SHUSU will be supporting Fiona with the publication of a briefing note which will summarise key findings from her PhD thesis about graduates, their early careers and the implications for policy and practice in universities.
Fiona's work is available via USIR