Seminar #1 Bike Share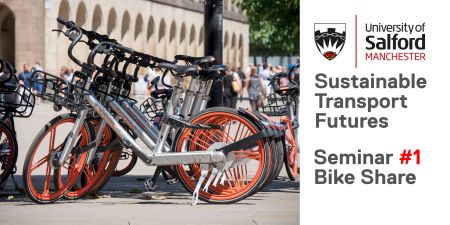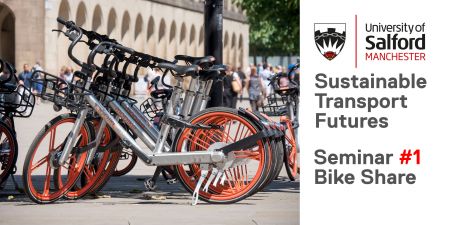 Took place Thursday, 18 October 2018 from 12:00 to 14:00 (BST)
University of Salford | The Old Firestation
The University of Salford and Bike Share Report kicked off a new Transport Seminar Series and invited people to join them for the inaugural seminar of our 'Sustainable Transport Futures' series: 'Bike Share and our cities'', which featured the launch of brand new research on bike sharing schemes.
With cycling riding high on the Greater Manchester agenda, and the area's Mobike bike share scheme in the news, this seminar gave an opportunity to hear more about the ways in which bike share could contribute to developing more sustainable and active cities. As cities around UK and the world adopt this technology we ask what we can learn from experiences so far.
The seminar included the findings of a recent study undertaken by researchers from University of Salford and University of Central Lancashire in partnership with British Cycling. The research investigated bike share in the context of Greater Manchester, and asked if bike share works, who it works for, and how it can work better. It considered the reasons people use such services, the impact it has, and how we can help more people benefit from it.
Colleagues from University of South Australia, joined the seminar (by teleconference) and shared their insights from their current work on bike share in Adelaide.
The seminar was the first of a series of bimonthly seminars featuring a range of experts and topics including autonomous vehicles, mobility as a service and active travel.