Catch up with SHUSU's latest News…
October 2018: Official Report Launch
Hidden Young People in Salford:
Exploring the experiences of young people not in employment, education or training (NEET) and not claiming benefits
Wednesday 31st October 2018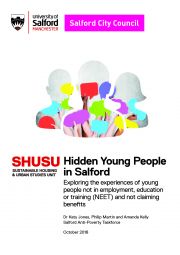 Academics at the University of Salford have been commissioned by Salford City Council as part of the Salford Anti-Poverty Taskforce collaboration to undertake research exploring the experience of 'Hidden' young people in Salford – i.e. those young people who are neither in employment, education or training (NEET), nor who claim the benefits they are entitled to.
The report of these findings is officially released today at its launch event
October 2018: Bike Share in Greater Manchester report officially launched today!
Thursday 18th October 2018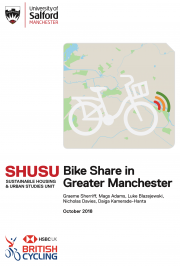 This research project provided new evidence of experiences and perceptions of bike share in Greater Manchester and explored whether, to what extent, and in what forms, bike share can contribute to an overall increase in the number of people cycling, the number of journeys they make, and the health and environmental benefits that follow. The report is being officially released today at its launch event.
For more details on the project click here…
September 2018: University careers consultant joins SHUSU Work and Welfare group as associate and supporter
Dr Fiona Christie is a careers professional working at the university. We are pleased that she is joining our network of supporters as an associate, which gives scope for her to work with us on our research and publications.
Her specialisms are in work, careers and Higher Education.
September 2018: Dr Lisa Scullion & GMPA Principal Partner Scheme

SHUSUs Dr Lisa Scullion has become the University of Salford representative for the Greater Manchester Poverty Action (GMPA) Principal Partner Scheme. GMPA coordinates networks of organisations and individuals to collectively influence policy and practice to address poverty across Greater Manchester.
Click here to read the full story
August 2018: Poverty's impact on Wellbeing
The work of SHUSU's Dr Lisa Scullion and Dr Graeme Sherriff has featured on The Conversation in their article 'Poverty's Impact on Wellbeing is Hard to Ignore'. In it they discuss the wide-ranging ways in which poverty can impact upon wellbeing, including through the cold homes, housing insecurity, unhealthy air, poor food access, and work and welfare insecurity.
Their article was syndicated by Yahoo News and the World Economic Forum
Click here to access the full article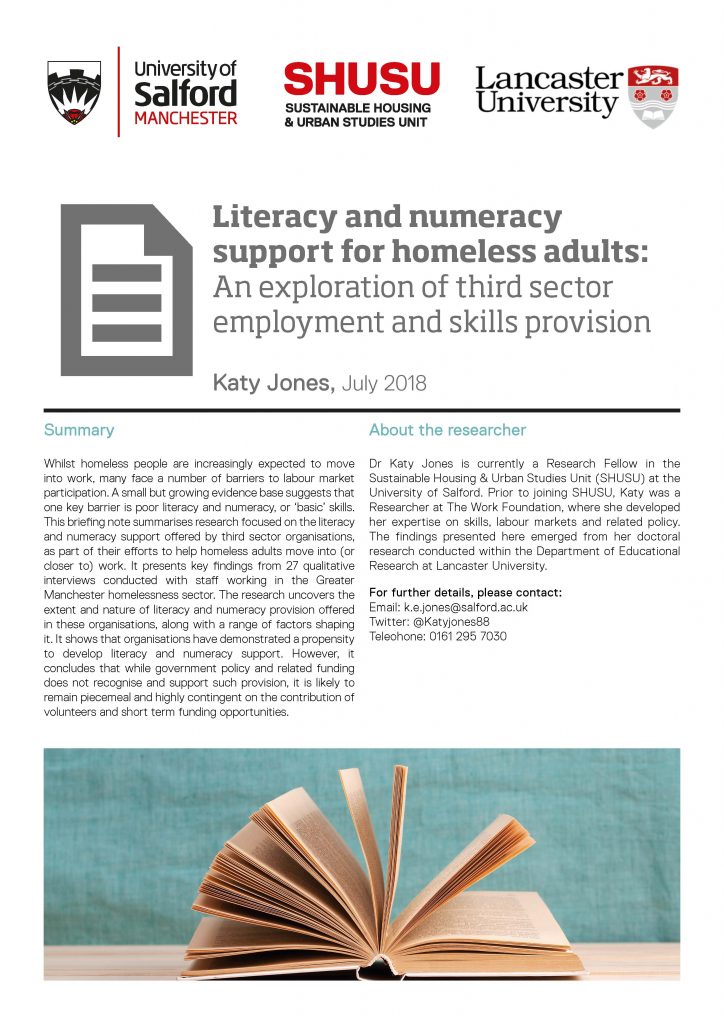 July 2018: New briefing note explores literacy and numeracy support for homeless adults
SHUSU's Katy Jones produces a briefing note of her doctoral studies exploring the literacy and numeracy support for homeless adults in the Greater Manchester area.
Click here to read more….
May 2018: SHUSU joins Wellbeing Roundtable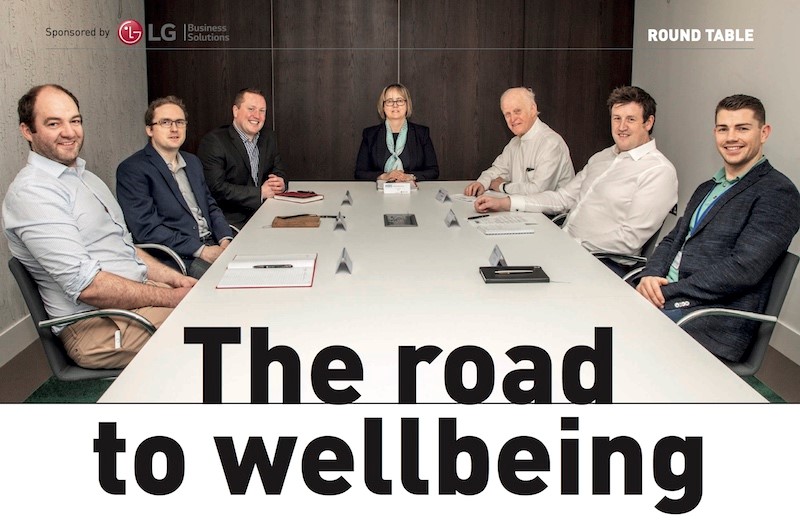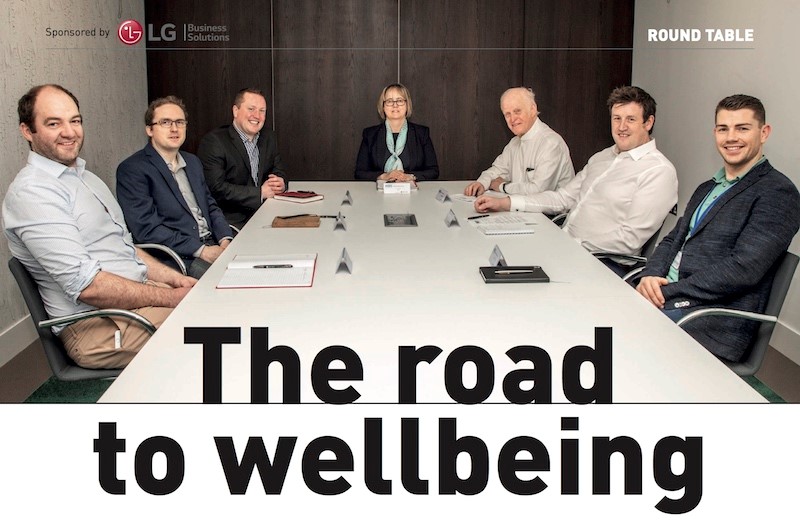 SHUSU's Graeme Sherriff joined industry experts to discuss how policymakers and technology designers can best ensure that buildings enhance wellbeing for occupants, whether office workers, home owners or tenants. He drew on recent SHUSU research on resident experiences of energy and comfort. The discussion features in Modern Building Services magazine and can be accessed here