by Dr Clare Allely
Last year, the Chief constable of Greater Manchester Police, Sir Peter Fahy highlighted that many extremists are vulnerable individuals who are radicalised within weeks. Mental health issues have been identified as a potential part of the path to radicalisation (O'Neill & Simpson, 2015). Although this is debatable as some research shows that mental health issues are not a key factor in the pathway to radicalisation. However, recognition of the potential for mental health issues to be part of the pathway and the research which supports this theory has led to the NHS now having a full-time staff which focused on serving the Prevent anti-extremism programme, which main aim is to identify radical behaviour. They have identified Asperger's or Autism, serious learning difficulties and low self-esteem, among other conditions as a potential part of the path to radicalisation – specifically, the conditions which extremists are increasingly exploiting in individuals they target for recruiting and training (O'Neill & Simpson, 2015).  Prevent Duty was launched last year, which places a duty or mandate upon Health and other sectors to prevent radicalisation. Prevent Duty have published guidance for 'specified authorities in England and Wales on the duty in the Counter-Terrorism and Security Act 2015 to have due regard to the need to prevent people from being drawn into terrorism' (HM Government, 2015).
According to the latest edition of the Diagnostic and Statistical Manual of Mental Disorders, fifth edition (DSM-V), Autism Spectrum Disorders (ASDs) are now characterised by 1) deficits in social communication and interaction, and 2) restricted repetitive behaviours, interests, and activities (RRBs).
There has been some recent media coverage of some cases of individuals with autism or Asperger's syndrome being targeted and recruited by terrorists. Last year a Briton, Kazi Islam, 19, received an eight year jail sentence for training Harry Thomas, also 19, who has been diagnosed with Asperger's syndrome and attention deficit hyperactivity disorder (ADHD) to be a terrorist. Islam persuaded Harry Thomas, to try to buy materials for a pipe bomb and to attack soldiers with a knife or meat cleaver. Islam's reported that his training with Thomas was motivated by Nicky Reilly who was another individual with Asperger's syndrome, who was involved in a failed suicide bombing in Exeter.
However, research has shown that it is important to highlight that individuals' with autism are no more likely to commit violent crime when compared to the general population (Ghaziuddin et al., 1991). Individuals with ASD are not at increased risk of offending has been found by more recent studies (e.g., Woodbury-Smith, Clare, Holland, and Kearns, 2006; Mouridsen, 2012). In fact, some studies have even suggested that individuals with ASD may actually be less likely to commit violent crime (Mouridsen, Rich, Isager, & Nedergaard, 2008) and that the large majority of individuals with ASD are law-abiding (Murrie et al., 2002; Woodbury-Smith et al., 2006). What some of these cases highlight is the need to protect vulnerable individuals from being targeted and recruited by terrorist groups.
Dr Zainab Al-Attar, a Senior Lecturer and Chartered/Registered Forensic Psychologist, University of Central Lancashire, also highlights that there is no empirical evidence to show that people on the autism spectrum are at increased risk of engaging in terrorist offences nor that autism is over-represented in terrorist offenders. Dr Al-Attar also highlights the role played by autistic special interests, fantasy, obsessionality, need for routine/predictability, social and communication difficulties, cognitive styles, local coherence, systemising, and sensory processing, in terrorism pathways and modus operandi (Al-Attar, 2016).
One recent case which provides some understanding as to the role played by autistic special interests is that of the Mark Alexander Harding (21) who was sentenced to 18 months probation for downloading copies of the terrorist magazines Inspire and Palestine which are created by the global terrorist group formerly headed by Osama bin Laden. Harding had posted 5,000 comments, some supporting the so-called Islamic State, on the internet forum 4Chan – an English-language imageboard website containing hundreds of threads about numerous subject matters. Additionally, police also found that he has amassed on his computer 'a large number' of images and audio material stored in two folders named 'Islam' and 'Nasheed'. It was recognised that Harding had not been radicalised and his online persona was a by-product of his autism which caused him to develop obsessions over specific subjects. One argument that has been suggested is that Harding's use of the internet forum was evidence that he was 'acting out' his angers and frustrations.
Radicalisation may be a broad facet and impact any type of case. There have also been some cases of individuals with Asperger's syndrome who have become involved/radicalised in extreme right wing (XRW) terrorism. The case of Michael Piggin (18), who was diagnosed with Asperger's syndrome, who pleaded guilty to creating numerous weaponry which included petrol bombs, pipe bombs and air rifles but denied planning to use it in attacks on his former school, a mosque and a cinema in Loughborough in the UK. Piggin was initially arrested for an offence in which he allegedly threatened two boys with a knife, but officers were horrified when they searched his home in Beaumont Road, Shelthorpe. Piggin In a Che Guevara notebook emblazoned with swastikas and the initials of the English Defence League (EDL), Piggin wrote about what the prosecution alleged were attack plans. Reports also states that Piggin had boasted at school about going on an EDL march in Leicester. The jury were also shown a video of the teenager spraying "No more mosques!" on the wall of a leisure centre. Another video shows him saying: "We are against the Muslim invasion of our country. If you are looking at us… we will kill you, yeah – we are willing to take arms to fight for this country" (Lowbridge, 2014).
It is important not to assume that autism is a risk factor for terrorism in the general population. However, when dealing with an individual with autism charged with terrorism, it is important to consider how autism may have acted as a contextual vulnerability, and to ensure justice, rehabilitation and management, are informed by an understanding of the individual's autism (Al-Attar, 2016). Despite counter-terrorism receiving substantial levels of attention and recognition as well as financial resource, there has been much less interest in investigating the effectiveness of interventions which are preventative (Bhui, Warfa, & Jones, 2014).
References
Al-Attar, Z. (2016). Autism & Terrorism Links – Fact or Fiction? 15th International Conference on the Care and Treatment of Offenders with an Intellectual and/or Developmental Disability. National Autistic Society. 19-20th April 2016.
Bhui, K., Warfa, N., & Jones, E. (2014). Is violent radicalisation associated with poverty, migration, poor self-reported health and common mental disorders?. PloS one, 9(3), e90718.
Ghaziuddin, M., Tsai, L., & Ghaziuddin, N. (1991). Brief report: Violence in Asperger syndrome—A critique. Journal of Autism and Developmental Disorders, 21, 349–354.
HM Government (2015). Revised Prevent Duty Guidance: for England and Wales. Guidance for specified authorities in England and Wales on the duty in the Counter-Terrorism and Security Act 2015 to have due regard to the need to prevent people from being drawn into terrorism. Can be accessed from this link: https://www.gov.uk/government/uploads/system/uploads/attachment_data/file/445977/3799_Revised_Prevent_Duty_Guidance__England_Wales_V2-Interactive.pdf
Lowbridge, C. (2014). How did Michael Piggin become radicalised? BBC News. Can be accessed from this link: http://www.bbc.co.uk/news/uk-england-leicestershire-27328590
Mouridsen, S. E. (2012). Current status of research on autism spectrum disorders and offending. Research in Autism Spectrum Disorders, 6(1), 79-86.
Mouridsen, S. E., Rich, B., Isager, T., & Nedergaard, N. J. (2008). Pervasive developmental disorders and criminal behaviour. A case control study. International Journal of Offender Therapy and Comparative Criminology, 52, 196–205.
Murrie, C., & Warren, I. (2002). Asperger's syndrome in forensic settings. International Journal of Forensic Mental Health, 1(1), 59–70.
O'Neill, S., & Simpson, J. (2015). Mental health link to extremism. The Times. Article can be accessed: http://www.thetimes.co.uk/tto/news/uk/crime/article4560532.ece
Woodbury-Smith, M. R., Clare, I. C. H., Holland, A. J., & Kearns, A. (2006). High functioning autistic spectrum disorders, offending and other law-breaking: findings from a community sample. The Journal of Forensic Psychiatry and Psychology, 17(1), 108-120.
Leave a comment
---
 By Ivett Ayodele              
Myths and recent discoveries about Psychology's most famous Case Study
A few  days ago I was reading the August issue of the BPS Digest and came across a piece by Christian Jarrett titled "What textbooks don't tell you about psychology's most famous case study" (See this article here.) I was surprised because as far as I was concerned, the story of Phineas Gage always sounded more like a myth to me. I was compelled to do some research on the new discoveries and here is my own summary about the real story of Phineas Gage.
If you are studying Psychology or have an interest in it, you have probably heard of the case of Phineas Gage. His story is remarkable and very popular among psychology students all over the world (Jarrett, 2015).
Who was Phineas Gage?
Phineas Gage was a railway worker in the 1800s. On the 13th September, 1848 he suffered a traumatic brain injury when an iron rod went through his entire skull, destroying a large section of his brain (Cherry, 2015). The fact, that he not only survived but was also able to speak and walk after the accident, made him one of the most famous patients in neuroscience (Jarrett, 2015).  However, according to Griggs (2015), most textbooks (at least the American ones) give a misleading account of his story.  In particular many suggest he had a dramatic change in character and personality.
"In this regard his mind was radically changed, so decidedly that his friends and acquaintances said he was "no longer Gage". (Harlow, 1868, p. 340)
The Myth
 Richard Griggs, Emeritus Professor of Psychology at the University of Florida, analysed the content of 23 textbooks and found that most of them had told the story of Phineas Gage inaccurately (Jarrett, 2015).
These textbooks will tell you that although Phineas Gage survived the accident, he became a changed man (Cherry, 2015), he never worked again or that he became a circus freak for the rest of his life, showing off the holes in his head (Jarrett, 2015). However, according to Griggs (2015), the most appalling error seems to be that Gage survived for 20 years with the tamping iron rod embedded in his head!
New Discoveries
Thanks to the work of Malcom Macmillan and Mathew L.  Lena, who carried out some historical analysis between 2000 and 2010 (e.g. see "Rehabilitating Phineas Gage", 2010), it seems that in fact, Phineas Gage made a surprisingly good recovery. He ultimately emigrated to Chile and became a coach driver, controlling six horses and dealing politely with non-English speaking passengers (Jarrett, 2015). Furthermore, in 2008, some new photographic evidence emerged from Jack and Beverly Wilgus. They acquired the daguerreotype below, of which this is a photograph 30 years ago, but it was not identified as Phineas Gage until 2008. (Macmillan & Lena, 2010).
Source: https://www.uakron.edu/gage/adaptation.dot
According to Macmillan and Lena (2010) two relatives of Phineas Gage also have copies of the photograph of a similar daguerreotype, which was passed down to the descendants of Phineas' siblings. They therefore argue, that there is no doubt the image is of Phineas.
There is further evidence by Macmillan and Lena (2010) that suggests, that Phineas Gage not only recovered after his accident but also consistently sought to readapt to his circumstances.
Phineas returned to work on his family farm just four month after his accident and sought his old job four months later.
Two or three years later, he started lecturing and exhibiting himself, advertising and traveling independently, requiring him to re-learn any lost social skills.
He worked as a Currier for a year (1851-1852) and he also learnt how to drive a coach during this period.
He was reliable enough to be employed as a Coach driver in Chile, where he remained for about 7 years; using complex social and cognitive-motor skills which were required for this job.
He was able to adapt to the language and custom of Chile, which was a foreign land for him.
A doctor who knew him well in Chile stated that he saw "no impairment whatever" in him after a certain period of time.
In his late years, Phineas Gage began to suffer from ill health and decided to follow those members of his family, who had relocated to San Francisco, California. He eventually regained his health and worked as a farmer in Santa Clara. (Cherry, 2015).   However, he soon started to experience convulsions and became dissatisfied with his job, changing his employer frequently before deciding to return to his family in San Francisco. He died of a series of severe convulsions on the 21st May 1860 (Macmillan & Lena, 2010.)
Why is it important to set the record straight about Phineas Gage?
Well, according to Griggs (2015) there are one and half million students studying Psychology in the USA alone and they are introduced to the discipline via textbooks (Jarrett, 2015).
Therefore, "it is important to the psychological teaching community to identify inaccuracies in our textbooks so that they can be corrected, and we as textbook authors and teachers do not continue to "give away" false information about our discipline" (Griggs, 2015).
I hope you enjoyed this post and I would like to invite you to submit a piece of your own to our Blog! You can write about you experiences at Salford or if you read a good book, or see a good film you could write a review on that! For more information please contact me on i.b.ayodele@edu.salford.ac.uk.
References
Cherry, K. (2015, November 18). About Education. Retrieved from psychology.about.com: http://psychology.about.com/od/historyofpsychology/a/phineas-gage.htm
Griggs, R. (2015). Coverage of the Phineas Gage Story in Introductory Psychology Textbooks: Was Gage No Longer Gage? Teaching of Psychology, 195-202.
Harlow, J. M. (1868). Recovery from the passage of an iron bar through the head. Publications of the Massachusetts Medical Society, 2, 327–347, [Facsimile in Macmillan, 2000,
Jarrett, C. (2015). What the textbooks don't tell you about psychology's most famous case study. BPS Digest, 626.
Macmillan, M., & Lena, M. L. (2010). Rehabilitating Phineas Gage. Neuropsychological Rehabilitation, 641-658.
Leave a comment
---
By Sophie Lavin
Abstract
This study investigated whether ducks can be trained, using the work of Pavlov and Skinner. It turned out ducks are not as stupid as they look.
Introduction
Ivan Pavlov's work on the digestive system of dogs led him to Classical Conditioning. He predicted that a stimulus could become associated with food and cause salivation if a particular stimulus in the dog's surroundings was present when the dog was given food. In his initial experiments, Pavlov presented a stimulus (rang a bell) and then gave the dog food; after a few repetitions, the dogs started to salivate in response to the stimulus.
BF Skinner was a behaviourist who considered free will an illusion and human action dependent on  the consequences of previous actions. If the response is bad, it is unlikely the action will be repeated; but if it is good, the action will become more probable. This is reinforcement, and making use of it is Operant Conditioning. Skinner called his pigeons 'superstitious' because, by feeding them using a machine that dispensed food at regular intervals no matter what the birds did, he noticed that they associated the food with whatever chance actions they were doing when it was delivered. The pigeons continued to perform the actions, hoping for more food.
This study set out to find out whether ducks are as clever as dogs or pigeons. They don't seem it.
Hypothesis: that ducks can be trained to respond to the sound of a bell.
Method
Design
The study used direct observation in a rural laboratory setting.
Participants
Participants were an opportunity sample of five Indian Runner Ducklings of indeterminate sex[1]. They were introduced to the laboratory at two weeks old and at the time of the experiment they were 20 weeks old.
Materials
Ducks and a shed. A bell. Duck food. Probably a fox, too.
Procedure
For 18 weeks, every time food or water was provided for the participants, a bell was rung. Food was always provided in the shed. After 6 weeks the participants were allowed to play on the pond during the day but herded back into the shed at night, in case the fox introduced an extraneous variable. At 20 weeks the experimenter attempted to put the participants in the shed by ringing the bell.
Ethics
Participants were kept safe from the fox, fed and allowed to play on the pond.
Results
Table 1
Putting the Ducks Away.
| | | |
| --- | --- | --- |
| Day | bell | herding required |
| Monday | 1 | |
| Tuesday | 1 | |
| | | |
| --- | --- | --- |
| Wednesday | 1 | |
| Thursday | | 1 |
| Friday | 1 | |
| Saturday | 1 | |
[1] It's beginning to look like they are all male (no eggs)
Ducks put themselves into the shed upon hearing the bell six times out of seven (or 86%).
Discussion
The results showed that the participants were indeed smarter than they looked. They had been conditioned to run into the shed on the sound of the bell. On Thursday, the experimenter was stuck on a delayed train home from university, and the test was administered by an adolescent research assistant. This young helper rarely does any chores around the laboratory, and had never fed the ducks. Therefore the surprise result was that the participants appeared to have been subject to operant conditioning. They responded to the bell only when they believed that the bell might lead to being fed. They were not Pavlov's Ducks, they were Skinner's Superstitious Ducks.
Leave a comment
---
Dr Catherine Thompson
It is the time of year when all second year students are in the midst of their change blindness assignment for the modules 'Further Biopsychology and Cognition' and 'Cognitive Psychology'. Having led the modules for a few years I have noticed that the majority of students go through a similar experience with the assignment and I can clearly see them progressing through a series of "interesting" phases. Here are my thoughts on the stages that most students go through when making their second year cognitive experiment (and incidentally, the stages that every researcher goes through when designing and setting up a computer-based experiment):
Enthusiasm – so I would generally say that most people start out with a certain level of enthusiasm. It is good to have free reign to design your own experiment and investigate something that interests you, rather than having to write about a data set that you have been given and have no ownership over. Yes it might be difficult to think of a good idea, but at least it is your idea.
Perseverance – this is not an easy assignment and there is a lot of work involved, particularly to keep up with the weekly tasks we complete (design the study, collect the materials, build the experiment….). Good to know that L809 and L810 are available after 5pm!
Realisation –who knew there were so many aspects to consider? It is not just choosing your variables, you have to make the stimuli, write your instructions, note down the correct answers, create a response screen (!), work with your group members…. and that's before you even get to E-Prime (but it can't be that difficult, can it?).
(Intense) Irritation – it happens to us all, when you use E-Prime to build an experiment it hardly ever works the first time. Either the computer can't find an image file, or you haven't put the correct answers in capital letters, or your pictures are too big for the screen…. the list goes on. So you find yourself in what seems to be a never-ending cycle of editing-testing-editing-testing, asking yourself "will it ever work??"
Moderation – this is the time for composure. Keep calm – it's only a computer. Take a deep breath, go and have a break, then (unfortunately) carry on.
Elation – (aka "great happiness") you may think this is a little over the top, but wait until you have experienced the moment when everything comes together and the experiment you designed is working perfectly for all to take part in. You are ready to collect your data and all the hard work was worth it.
Plus, when you come to collate your data and analyse the results you find out the benefits of E-Merge –being able to merge hundreds of responses into a single file and having all your data ready to input into SPSS with just a few mouse clicks.
I'm fairly sure that most of our current Level 6 students can remember building their E-Prime experiments for the cognition modules (and they all recall those days fondly!). The Level 5 students are going through it at the moment (hope you have reached the 'Elation' stage), and our Level 4 students have got this all to look forward to; exciting times ahead.
Designing your own computer-based experiment is difficult and at times it can be frustrating, but don't forget the skills that you learn throughout the process – experimental design, knowledge of dependent and independent variables, ethical considerations, Photoshop, working in a group, and of course, mastering E-Prime. You might feel reluctant to complete another E-Prime experiment in the near future, but trust me, that feeling passes quickly (!).
Leave a comment
---
By Alexandra Horsman
The typical view of a Post-Traumatic Stress Disorder (PTSD) sufferer is, without doubt, a veteran. And although the anxiety disorder is highly associated with those within the armed forces, retired or not (The Veterans' Mental Health Charity, 2014), PTSD can in fact affect any individual who encounters a particularly stressful, fearsome, or generally traumatic experience. As well as military combat, many unsettling situations can cause PTSD, such as prolonged abuse, natural disasters, and even terrorist attacks. And the links between PTSD and terrorism is what this article will focus on.
So, what does this condition really do to a person?
Post-traumatic Stress Disorder is a serious anxiety condition following a particularly traumatic event that can cause irritability, intense fear, and sleep interruptions. It is estimated that 1 in 3 people who go through a disturbing event at least once in their lifetime will go on to develop the condition (The National Health Service, 2013).
While PTSD can start to develop immediately after the experience, symptoms may not begin to appear until weeks, months, or sometimes even years later. Among individuals, symptoms can vary, but there are several similarities that most suffering with PTSD will go through.
PTSD Symptoms
Reliving the experience: This is the most predictable outcome while suffering from the condition. Victims will regularly, and usually vividly, relive the traumatic experience through invasive flashbacks and recurring nightmares, ultimately leading to constant sleep disruptions. Re-experiencing the event often leads to physical sensations within the body including regular sweating, trembling, and physical pain.
Avoidance: Being a key symptom of PTSD, avoiding specific people or places that may possibly remind the sufferer of the experience is not uncommon. Many people will attempt to push all memories of the trauma completely out of their mind, sidestepping conversation about the experience, focusing on a distraction such as work, and some may even try to block out all emotions. Purposely ignoring feelings is known as emotional numbing. Predictably, this can lead to social isolation and withdrawing from enjoyable activities.
Hyperarousal: Those suffering from PTSD are regularly found to be anxious and generally find it quite hard to relax. Their awareness of threats is heightened, and it is not unusual for victims to become easily frightened or startled. This mentality is otherwise known as hyperarousal.
Other: It is common for victims to acquire other specific problems while dealing with PTSD such as depression, headaches, and drug or alcohol misuse. Due to this, PTSD can seriously affect work, and even breakdown relationships.
Clearly, PTSD can be incredibly distressing, often seriously impacting day-to-day life. Those suffering from the condition are also experiencing physiological changes within the body. As shown through brain scans, the  hippocampus, a part of the brain that plays a vital role in learning and memory, is reduced in size among PTSD sufferers. The malfunctioning of the hippocampus may prevent flashbacks from being adequately processed. As a result, anxiety does not diminish over time for people with the condition (Yehuda, 2001). Furthermore, studies (e.g. Yehuda, 2002; Smith et al., 1989) have found abnormally high levels of stress hormones in those suffering from PTSD. These hormones, like adrenaline, are produced when an individual is among potential danger. In turn, a reaction occurs, usually referred to as 'fight or flight', which helps the body to prepare for the possible threat. Due to heightened levels of these hormones, people with PTSD live in constant 'fight or flight' mode, even when the individual is not in jeopardy. These abnormalities within the brain indicate why someone with PTSD may experience frequent hyperarousal, numbed emotions, and the inability to overcome the trauma (The National Health Service, 2013).
So, how are PTSD and terrorism linked?
Terrorism and the development of psychological trauma are probable companions, and while many people can empathise with those involved in a terrorist attack, it is relatively easy to disregard the amount of children that are present during acts of terrorism.  With hundreds of youths affected, there is one incredibly distressing terrorist attack that will forever be remembered: 9/11.
The morning of September 11th, 2001, dramatically distressed the majority of US citizens, additionally affecting many individuals worldwide. With the number of deaths reaching near 3000, the unforgettable attacks on the World Trade Center left an anxiety-filled hole within American society. Without question, numerous adults were heavily psychologically affected by these violent acts of terrorism (Shalev, 2004), leading to speculations about the psychological well-being of the children of New York City.
Not unlike adults, children affected by PTSD display the usual warning signs like anxiety, sleep difficulties, and experience recurring nightmares. Yet, due to age and psychological maturity, children specifically can revert to bedwetting, becoming anxious upon separation from a parent, and, most worryingly, re-enacting the traumatic event through play (Fremont, 2004). Early research into the subject indicates that children are more likely to develop trust issues, feel hopeless about the future, and struggle to maintain peer relationships if exposed to violent trauma at a young age (e.g. Rosen & Fields, 1988; Rigamer, 1986).
Following 9/11, a significant number of New York City public school children, ages four through seventeen, were identified as suffering symptoms consistent with a number of anxiety disorders; A massive 26.5% of NYC children not only reported disruptions in day-to-day life but met criteria to be diagnosed with at least one mental health disorder, specifically PTSD (Fairbrother, Stuber, Galea, Fleischman, & Pfefferbaum, 2003). Fairbrother et al., (2003) established high risk factors that contributed to the development of PTSD within these children included parental views of the attacks, the amount of media exposure, and, of course, direct family loss.
Although there are many variables that will affect a young person's individual reaction to such situations, a child's capability to cope in regards to terroristic trauma is highly influenced by their parents' or primary caregivers' reactions to such events (Deblinger, Steer, & Lippmann, 1999), regardless of whether their family was directly involved. Pessimistic emotions expressed by parents concerning the 9/11 terrorist attacks correlated with higher levels of distress in their children (Fremont, 2004), suggesting that children may use the reactions of their caregivers as an indicator for the severity of the situation (Fairbrother et al., 2003), with distress signifying a fearful or potential threat.
While parents play a rather significant role in determining the likelihood of PTSD among children, the amount of media exposure of terroristic actions highly correlates with symptoms of PTSD (Collimore, McCabe, Carleton, & Asmundson, 2008). On September 11th, 2001, adults watched, on average, 8.1 hours of media coverage that day, while children reportedly watched 3.0 hours (Schuster et al., 2001). Children who watched more coverage about the attacks displayed more symptoms of PTSD than children who watched less (Otto et al., 2007). These findings were not only limited to children in close proximity of the attacks but affected youths over 2000 miles away; Children in Seattle demonstrated signs of PTSD following 9/11 equivalent to those living in New York during the attacks (Lengua, Long, Smith, & Meltzoff, 2005), suggesting that many children across the US could have been psychologically affected by the catastrophic events due to high levels of media exposure.
Children affected by 9/11 suffered severe emotional impact, resulting in symptoms consistent with PTSD, if a family member was directly injured, or indeed killed, from the acts of terrorism (Hoven et al., 2005). And, unsurprisingly, a higher rate of PTSD was present in the children who unfortunately lost a parent to the fall
of the twin towers (Whalley & Brewin, 2007), especially as children who lose someone significant are more likely to watch more media coverage in comparison to children without direct losses (Pfefferbaum et al., 1999, cited in Fremont, 2004).
There are many predisposing factors that can increase a child's risk of developing PTSD. Research shows that young girls are more likely to develop symptoms of the condition than young boys (Lengua, Long, Smith, & Meltzoff, 2005), and it is also believed that a family history of antisocial behaviour and mental health difficulties increases the likelihood of a child developing PTSD after a violent trauma (e.g. Breslau & Davis, 1992; Giaconia et al., 1995). Nevertheless, it has been revealed that several different aspects of family life have been shown to protect a child from stress following a traumatic event, including a dependable emotional relationship with at least one parent (Losel & Bliesener, 1990, cited in Fremont, 2004) and actual physical proximity with the mother or father (Garbarino,  Kostelny, & Dubrow, 1991).
Although that are several different types of treatment for PTSD, including courses of medication, children will often undergo therapy to combat the condition. While it may be hard to confront the anxiety produced by PTSD, seeking professional help is positively linked to effectively defeating this life-altering condition.
In brief, it is safe to say that 9/11 was an incredibly harrowing and upsetting event, with adults and children alike being severely psychologically affected. The terrorism exhibited on that very troubling and painful day will never be forgotten. Dramatically affecting the mental health of America, it is likely that thousands of citizens across the country suffered from the development of Post-Traumatic Stress Disorder as a result of the barbaric and unforgivable actions that made the world stand still.
References
Breslau, N. & Davis, G. C. (1992). Posttraumatic stress disorder in an urban population of young adults: Risk factors for chronicity. The American                 Journal of Psychiatry, 149(5), 671-675. Retrieved from http://psycnet.apa.org/psycinfo/1992-35283-001
Collimore, K. C., McCabe, R. E., Carleton, R. N., & Asmundson, G. J. G. (2008). Media exposure and dimensions of anxiety sensitivity: Differential                 associations with PTSD symptom clusters. Journal of Anxiety Diosrders, 22(6), 1021-1028. doi: 10.1016/j.janxdis.2007.11.002
Deblinger, E., Steer, R. A., & Lippmann, J. (1999). Two-year follow-up study of cognitive behavioral therapy for sexually abused children suffering                 post-traumatic stress symptoms. Child Abuse & Neglect, 23(12), 1371-1378. doi: 10.1016/S0145-2134(99)00091-5
Fairbrother, G., Stuber, J., Galea, S., Fleischman, A. R., & Pfefferbaum, B. (2003). Posttraumatic Stress Reactions in New York City Children After the           September 11, 2001, Terrorist Attacks. Ambulatory Pediatrics, 3(6), 304-311. doi: 10.1367/15394409(2003)003<0304:PSRINY>2.0.CO;2
Fremont, W. P. (2004). Childhood Reactions of Terrorism-Induced Trauma: A Review of the Past 10 Years. Journal of the American Academy of Child       & Adolescent Psychiatry, 43(4), 381-392. doi: 10.1097/00004583-200404000-00004
Garbarino, J., Kostelny, K., & Dubrow, N. (1991). What children can tell us about living in danger. American Psychologist, 46(4), 376-383. Retrieved                 from http://psycnet.apa.org/journals/amp/46/4/376/
Giaconia, R. M., Reinherz, H. Z., Silverman, A. B., Pakiz, B., Frost, A. K., & Cohen, E. (1995). Traumas and Posttraumatic Stress Disorder in a                 Community Population of Older Adolescents. Journal of the American Academy of Child & Adolescent Psychiatry, 34(10), 1369-1380. doi:          10.1097/00004583-199510000-00023
Hoven, C. W., Duarte, C. S., Lucas, C. P., Wu, P., Mandell, D. J., Goodwin, R. D., Cohen, M., Balaban, V., Woodruff, B. A., Bin, F., Musa, G. J., Mei,         L., Cantor, P. A., Aber, J. L., Cohen, P., & Susser, E. (2005). Psychopathology Among New York City Public School Children 6 months                 After September 11. Jama Psychiatry, 62(5), 545-551. doi: 10.1001/archpsyc.62.5.545
Lengua, L. J., Long, A. C., Smith, K. I., & Meltzoff, A. N. (2005). Pre-attack symptomatology and temperament as predictors of children's responses to             the September 11 terrorist attacks. Journal of Child Psychology and Psychiatry, 46(6), 631-645. doi: 10.1111/j.14697610.2004.00378.x
Otto, M. W., Henin, A., Hirschfeld-Becker, D. R., Pollack, M. H., Biederman, J., & Rosenbaum, J. F. (2007). Posttraumatic stress disorder symptoms                following media exposure to tragic events: Impact of 9/11 on children at risk for anxiety disorders. Journal of Anxiety Disorders, 21(7),      888-902. doi: 10.1016/j/janxdis.2006.10.008.
Rigamer, E. F. (1986). Psychological Management of Children in a National Crisis. Journal of the American Academy of Child Psychiatry, 25(3),                 364-369. doi: 10.1016/S0002-7138(09)60258-2
Rosen, J. & Fields, R. (1988). The long-term effects of extraordinary trauma: A look beyond PTSD. Journal of Anxiety Disorders, 2(2), 179-191. doi:          10.1016/0887-6185(88)90024-2
Schuster, M. A., Stein, B. D., Jaycox, L. H., Collins, R. L., Marshall, G. N., Elliott, M. N., Zhou, A. J., Kanouse, D. E., Morrison, J. L., & Berry, S. H.            (2001). A National Survey of Stress Reactions after the September 11, 2001, Terrorist Attacks. The New England Journal of Medicine, 345,         1507-1512. doi:10.1056/NEJM200111153452024
Shalev, A. Y. (2004). Further Lessons from 9/11: Does Stress Equal Trauma? Psychiatry: Interpersonal and Biological Processes, 67(2), 174-177. doi:          10.1521/psyc.67.2.174.35958
Smith, M. A., Davidson, J., Ritchie, J. C., Kudler, H., Lipper, S., Chappell, P., & Nemeroff, C. B. (1989). The corticotrophin-releasing hormone test in             patients with posttraumatic stress disorder. Biological Psychiatry, 26(4), 349-355. doi: 10.1016/0006-3223(89)90050-4
The National Health Service. (2013). Post-traumatic stress disorder (PTSD). Retrieved from http://www.nhs.uk/conditions/post-traumatic-stress-                disorder/pages/introduction.aspx
The Veterans' Mental Health Charity. (2014). What is PTSD? Retrieved from https://www.combatstress.org.uk/medical-professionals/what-is-ptsd/
Whalley, M. G. & Brewin, C. R. (2007). Mental health following terrorist attacks. The British Journal of Psychiatry, 190, 94-96. doi:10.1192/                bjp.bp.106.026427
Yehuda, R. (2001). Biology of posttraumatic Stress Disorder. Journal of Clinical Psychiatry, 62(17), 41-46. Retrieved from http://psycnet.apa.org/                psycinfo/2001-11162-007
Yehuda, R. (2002). Post-Traumatic Stress Disorder. The New England Journal of Medicine, 346, 108-114. doi: 10.1056/NEJMra012941
Leave a comment
---
By Stephanie Szeto @stepszeto
There are widespread discussions and even fear about the downfall of traditional journalism as claims going around that everyone can be a reporter with the advanced mobile technology and easy online access, which enable people to take instant photos of key moments then share and make comments to social media websites. For example, Hong Kong In-Media, one of the most prominent independent online media platforms in Hong Kong, encourages the public to upload photos, news or articles of what they see and hear on their website. Since it empowers people to report and never deletes articles or commentaries, except hoax or advertising spam, it provides Hongkongers the opportunity to experience the thrill of being journalists.
However, will the above mentioned situation be the combat of journalism? Multiple Journalism website (2015) believes a transformation is needed and the independent journalists with technology mind can stimulate a better journalism in the digital age. By accepting the technological change, journalists can see the diverse channels as a new opportunity rather than a crisis. From my own observation, journalists who are active on Facebook are more popular than those who are not. It can be explained by mere exposure effect that journalists can update their Facebook status every single minute and have direct interaction with readers, and shortens the distance between journalists and fans. Moreover, it can also be explained by the interface of Facebook. Research found that people who prefer Facebook than Twitter enjoy images and entertaining message than plain text. Thus, a journalist posting an article with an appealing image on Facebook is more likely to reach people than publishing on newsletter column. Subsequently, as Multiple Journalism mentioned that the technology era does not bring challenge to journalism if the journalists know how to make use of the new media channels.
Besides, psychology professionals can fully utilize the new media channels to reach the public by providing practical tips and easy to digest knowledge to raise public's concern about mental health.
Leave a comment
---
By Stephanie Szeto @stepszeto
From last September to December, Harcourt Road outside the Hong Kong government headquarters was filled with tents to protect the Umbrella Revolution protestors from the ever changing weather. Pro-democracy signs were hanging all over the area and the utopia of Harcourt Village was established.
Foreseen that the movement was going to last a while, Hongkongers, who either could not participate the enduring sit-in or some of the them claimed they were too coward to take part in, showed their support by their own style of contribution. Groups of volunteers distributed materials to the protesters, like food, water, face towels or paper fans. Some of them sprayed mist sprayers to cool down the
heat, and the others collected garbage and managed the recycling drop-off area. The female public toilet on the Connaught Road Central had been washed cleaner ever and now filled with toiletries and feminine hygiene by volunteers. A parent expressed on Facebook that her child has never done any housework but now he started to take responsibility of it, and she was surprised how much her son had grown by engaging in the social movement. On the other side of the street, a group of carpenters built a sizeable study corner for the occupying students with chairs, desks and bookshelves. A full-time lifeguard enjoyed carpentry in his pastime came over to help the setup and said, "I don't want to see the students sacrificing their grades for democracy." (Frankenberry, Ruzic, & Chan, 2014). The study area included library corner filled with books later known for "Charter Self-study Area" as the Cantonese translation of "Charter" can have the meaning of "umbrella fight". Inspired by John Lennon's "Imagine", Lennon Wall has been created by colourful post-it as wall paper with protesters' encouraging messages and desires for democracy.
The bitter protest of Umbrella Revolution pro-democracy sit-in has come to an end after 79th days.
During the clearance, camps in the protest sites were torn down and protesters were escorted or carried off to the police arranged coaches. In those districts, traffic resumed heavily jammed as nothing had happened; however, that was not the end but the wakeup call of the long-term democratic movement that demonstration signs demanding for "real universal suffrage" and promising "we will be back" were spread to hang up all over Hong Kong.
Leave a comment
---
By Stephanie Szeto @stepszeto
I believe everyone has heard some kind of rumours, for example in school, at workplace or within friend circle. Since the development of Web 2.0 provided the interactive experience on Internet, the landscape of social networking is getting denser, more complex and participatory (Whittaker, Howarth, & Lymn, 2014). Rumours, at the same time, can be spread broader and quicker through social media than word of mouth (Bai, 2012). A marketing survey found that Facebook was the most popular social networking platform used by Hongkongers that 91% of the respondents used mainly Facebook and the largest age group of Facebook users was 25 to 34 with 55% female. The survey also found that Hongkongers seemed out of favour with traditional media and 44% of the respondents read Facebook for breaking news (Lam, 2014). By my own observation during the Umbrella Revolution, Facebook were the most prominent platform for Hongkongers to read, share and comment the breaking news, in addition, Internet rumours were also widely distributed.
On the first night of Umbrella Revolution, a message, de facto rumour, spread on Facebook that mobile network would be shut down by the Authority sparking the massive rush download of an app called FireChat which allowed mobile users to stay connected with each other through messages without using WiFi or mobile network (Hume & Park, 2014). This rumour freaked me out too and I
was one of those dreaded netizen to rush download FireChat. I rationalised my irrational behaviour by telling myself better safe than sorry. However, without clarified by the Authority, this Internet rumour was scotched because mobile network had never suspended. Yet, the Authority became the suspect to spread the rumour for threatening the protesters and anyone who wanted to flock to the protest sites by producing mass panic.
After that, another Internet rumour was going round about People's Liberation Army would intervene in the movement. Although the Authority denied the possibility of the intervention, mass panic has been triggered by a mass transmitted derivative work of the Army's tank on Facebook (Sin, 2014). Perhaps the Tank Man photo, taken during Tiananmen Square Protest in Beijing on 4th June 1989, has imprinted on Hongkongers' mind, or Hongkongers' distrust toward the Authority induced the trust of the rumours on Facebook (Bai, 2012). Unlike the older generation, I was too young to feel the impact on the bloody clearance of Tiananmen Square Protest, so I guess the younger generation may not take the Tank Man photo into account, but they tended to believe information on the Internet than the untrustworthy Authority.
Bai (2012) assumed that Chinese are vulnerable to rumour and Liu (2010) attributed this phenomenon to the tendency to use anecdote rathen than seek reliable information to differentiate rumours. But, what is the element to shape Chinese's irrational behaviour? Gold (2002) suggested self-construal of Chinese may be the element. Living in the collectivistic society, Chinese emphasizes good interpersonal relationship, namely Guanxi network, so they are likely to conform to group members to keep group harmony. This explanation suggested two implications that 1) Chinese tend to believe and conform what in-group members say without criticizing or verifying the truth. 2) Chinese are likely to widely spread what have heard serving as information exchange purpose and hope others would share their information reciprocally. The conformity tendency and internalized interdependent self-construal may turn out leading Hongkongers to easily believe and spread Internet rumours during Umbrella Revolution, especially when they perceived the Authority was unreliable.
Leave a comment
---
By Stephanie Szeto @stepszeto
Since the Western media nicknamed Hong Kong's pro-democracy movement as "Umbrella Revolution", the humble umbrella turned out to be a great source of creation inspiration. The yellow umbrella is especially popular on social media because Hongkongers used yellow ribbon to represent their desires for democracy and universal suffrage, and yellow became the de facto official colour related pro-democracy activities as well as disapproval of the Hong Kong Police's violence against pro-democracy protestors so far.
The 87 tear gas rounds deployed by the police actually brought Hongkongers together. While some Hongkongers participated in the sit-in at protest sites, the other concentrated on creating artworks to represent Umbrella Revolution. As images can easily attract attention and convey abundant messages in succinct manner (Sontag, 2003), the artworks created by artists, designers and home-based keyboard fighters spread rapidly across social media and received tons of Likes, Comments and Shares on Facebook. People who are pro-democracy changed their Facebook Profile Pic or Facebook Cover to those artworks with themes of yellow umbrella or yellow ribbon. The most impressive among all, is the one with five umbrellas grouped like Bauhinia blakeana flower symbolising the Flag of Hong Kong and those five umbrellas sprang back "five stars" and marked Chinese words meaning "rebound". This implies that Hong Kong was defending against the intrusion of "five stars" which suggested the Five-star Red Flag of China. Over the past few years, Hongkongers felt that the Mainland government has been tightening progressively its grip over the
city by grasping the economy and manipulating the policy. For example, money from Mainland overwhelmed the real estate markets and created the housing crisis in Hong Kong. Moreover, recently, a Mainland media veteran was brought in to the monopolising free-to-air terrestrial television station, Television Broadcasts (TVB), as controlling stakeholder, to which created a concern about the underlying nested interests of Mainland.
During the sit-in, umbrellas were brought in bulk and distributed freely as shields to protect protesters from police's next attack, shelters to sleep under and sketchpads to write slogans on. Bryan Druzin, Assistant Professor of law at Chinese University of Hong Kong, believed that umbrella was the emblem of Hongkongers' passive resistance besides its practical function. Kacey Wong, Hong Kong artist and Assistant Professor of design at Hong Kong Polytechnic University, held a mock Umbrella Revolution logo competition on social media. The top three prizes would be Justice, Democracy, and Freedom, and the competition has attracted an influx of entries. Research found that exposure to images of terrorism affect individuals' emotion and their emotional responses (Iyer, Webster, Hornsey, & Vanman, 2014). Though Umbrella Revolution was not a terrorist attack, it intensely impacted Hongkongers without any doubt. However, the psychological process is yet to be addressed.
Please click the following link for Kacey Wong's Umbrella Movement Logo Competition https://www.facebook.com/kacey.wong.319/media_set?set=a.10152749673435281.1073741853.681960280&type=3
Leave a comment
---
By Stephanie Szeto @stepszeto
Hong Kong weather is known for its unpredictability. To protect against the sudden rain and strong sunlight, Hongkongers used to prepare an umbrella in their bags all over the year. Since last September, Hongkongers have found a new way to use the umbrella to shield them from the burning pepper spray as well as clouds of tear gas, which had been used by the police to break up mass of serene and ordered protesters who appeared at government's headquarters to show their support to the captured pro-democracy students. However, the tear gas had the counter-effect to call on tens of thousands of Hongkongers from all ages to approach the government's headquarters. Although police fired the tear gas more than 80 times into the crowds, the increasing number of Hongkongers who were full of disapproval of the use of tear gas flocked to the protest sites. They held up an umbrella as a shield and put on either surgical masks or safety goggles to protect their faces or eyes. Some of them who did not have goggles wrapped their eyes with plastic wrap taken from kitchen at
home. From their basic gears, we could certainly tell that they just wanted to protect themselves rather than attack. They craved for justice and democracy but not a war.
Since then, the umbrella became the symbol of this non-violent protest which astonished the Western media dubbed the movement as "Umbrella Revolution". Despite the fact that the protest leaders insisted it was a pro-democracy movement rather than a revolution or the Hong Kong based English newspaper South China Morning Post keeps using the term "Occupy Central", it could be seen from social media that Hongkongers preferred "Umbrella Revolution" much more. It is because 1) the protesters went out spontaneously to support the students, say no to tear gas, and voice out their desire for justice and democracy as said before rather than spurred by the three Occupy Central advocates. Actually, protesters disregarded the three advocates who have proposed the occupation more than a year without taking any action. 2) The Cantonese translation of Charter Road, located in Central, can have the meaning of "umbrella fight", therefore, the term "Umbrella Revolution" depicted thoroughly the situation that the protesters were holding umbrella to fight for democracy in Central area. Moreover, 3) umbrella is familiar and symbolic compared to an abstract idea of "occupation". The term "Umbrella Revolution" spread across the social media and stimulated a lot of creations ever since.
Leave a comment
---
By Stephanie Szeto @stepszeto
It seems logical that public tend to rely on official source, such as government to have credible disaster information and relevant protective actions than unofficial sources no matter in traditional or social media forms (Wogalter, 2006, Liu, Fraustino, & Jin, 2015). Nonetheless, Palen and colleagues (2009) found that public thinks unofficial sources can sometimes provide more timely and accurate information than official sources. This finding may explain why, in 2003, four Hongkongers decided to change their own website from personal photo sharing to a public SARS information distribution platform which eventually made the government to provide accurate SARS information in a timely manner.
The recent outbreak of Influenza made Hongkongers panic. Despite the statistic shows that 500 to 1000 people die from influenza each year and this figure is higher than the figure of 299 died from SARS epidemic, Hongkongers still blamed the government for not announcing the accurate number of death toll of influenza, which had already exceeded the number of SARS in 2003. Perhaps Hongkongers were still living in the shadow of SARS or Hong Kong government had lost its credibility. However, the counterfactual thinking messages on Facebook could tell that the government had failed Hongkongers' expectation. Concern about the death toll of influenza might not be that high if the government updated the figure in its official media openly to advise the public how serious the outbreak was. Moreover, the message of "We, Hongkongers, save our own Hong Kong" was widely spread on Facebook to remind everyone to save oneself by wearing mask as the government failed to do its job. Some Hongkongers also made sarcastic comment about they were lucky to live in Hong Kong where Internet Great Firewall is not applied, or the death toll of influenza would be officially announced fewer than 40 by the government; because they observed that the Chinese government would not announce dead figure more than fortyish regardless of how serious the disaster was.
Recently, a Singaporean teenage Amos Yee, who uploaded a self-performed video to YouTube to criticise the late former Prime Minister Lee Kuan Yew, was arrested and kept in a cell with bright lights switching on for 23 hours every day at Changi Prison; then ended up transferred to the Institute of Mental Health on 23rd June. This incident attracted so much attention from Hongkongers because a few months ago, the Hong Kong Basic Law Article 23 issue was raised again and there has been a lot of public concern about freedom of speech, especially on Internet, that any expressing and receiving any government unwelcome messages or political satire creations may be regarded as illegal, or turned out to be sent to mental hospital like Yee.
Leave a comment
---
The team of psychologists (Simon Cassidy, Rob Bendall, Lynne Marrow and Adam Galpin), based in the Directorate of Psychology and Public Health, will be working with student intern Sarah Lambert. Sarah has recently completed her second year on the BSc Psychology (Hons) programme and will be spending the summer working on a project investigating brain imaging and eye-movements as markers of cognitive style. Sarah will be posting here regularly to keep you up to date with her experiences as an intern.
#1 – The experiences of a Psych intern….
So the first day of my BPS Psychobiology Summer Internship arrived and I had no idea what to expect. To my utter relief I was not ordered to stand up and recount an in depth analysis of cognitive style and biological markers, whilst drafting a detailed sketch of the anatomy of the brain. Nor have I been sent to fetch cups of tea or deliver dry-cleaning. Thanks to the support and reassurance I've received from my supervisors, my apprehension has been overshadowed by excitement, and I am thoroughly enjoying my first week as an intern.
My highlights of the week so far include one-to-one training sessions with Rob Bendall on building cognitive experiments in E-Prime (its easy once you know how!), literature searching and a very very handy tutorial from Roy Vickers on how to get the best out of SOLAR.
I'll be sure to post regular updates of my ongoing experiences and hopefully give you a glimpse of what it's like taking the first steps into the exciting world of psychological research.
#2 – The experiences of a Psych intern….
So here's where it gets really interesting! This week I've been introduced to the lab and the impressive experimental setup that Rob Bendall has created. My initial thought was "this looks incredibly complicated and very expensive – don't touch ANYTHING". And a complex system it is. Simultaneously gathering data from eye-tracking, fNIRS brain imaging and E-Prime software, the set-up relies on an extraordinary amount of technology to ensure the experiment runs smoothly. The test data extracted during training sessions, although not relevant to the study, personally makes for interesting viewing.The very fact that internal processes can be converted into visual representations still amazes me.
Additional tasks this week have included finalising posters and information sheets in preparation for recruitment and drawing up the first draft of the abstract. This has been an education in itself. It's surprisingly difficult to prepare an abstract without any preliminary data, but I am assured that if I pursue a career in psychological research that this will not be the first and last time I'm in this predicament!
With the help of my co-researchers and some very patient guinea pigs I've managed to (almost) master the experimental procedure and I'm keen to get this show on the road. We finally have confirmation of ethical approval and so recruitment can start in earnest. Next stop data collection…………… Look out for posters around the psychology Directorate if you want more information on the study of would like to participate.
#3 – The experiences of a Psych intern
Only three weeks in to the project my position as an intern has taught me more than I ever could have imagined. I began my journey excited at the prospect that this experience was going to be fantastic opportunity to learn more about the mechanics of a research project. On reflection, my initial focus was how lucky I was to have one-to-one training on the lab equipment, and I was eager to learn more about brain imaging and eye-tracking. I didn't realise that it would offer me something much more valuable – the chance to glimpse into the future and define my own career aspirations. From literature searching, data collection, writing, planning and networking – I'm thoroughly enjoying the variety of my role.
There is now no doubt in my mind that my future will be solidly grounded in research. Hopefully this blog will give me the platform to not only share my experience, but to show students the opportunities that are out there for us all.
As a student you are forever told to go out and get some work experience or engage in voluntary work "because it will look fantastic on your C.V. ". Of course it will give you the edge, but there is a more important and more pressing reason that you should consider stepping out of your comfort zone and gaining some work experience. Your journey through higher education and ultimately the career path you subsequently follow is determined by decisions you make – equip yourself the best way you can by learning what it is that you actually enjoy. Work experience is more than gaining an advantage over other graduates – it's an opportunity to discover your own strengths and find the career path that is right for YOU. Whether your interests lie in psychological research, mental health, counseling or the criminal mind, there are opportunities to suit everybody. You just have to find them.
#4 – Experiences of a Psych intern…
Data collection is well underway and I'm beginning to get a real taste of what a career in research would entail.
My schedule is getting progressively busier as data collection, data analysis and poster preparation are all in progress, and my organisational skills are truly being put to the test. The process of data collection has been a rewarding, informative and at times even a frustrating experience. I get a certain satisfaction from each and every successful appointment, knowing that the success of the project hinges on gathering reliable data. I can't help but take it personally when equipment failures interfere with my quest to collect useable data! These technical hitches (although maddening) are part and parcel of the experimental process – particularly when working with a very technologically heavy set-up. However, I've found that looking forward, I am no longer fazed at the prospect of conducting future experiments. The knowledge I have gained has given me the confidence in my own troubleshooting abilities and provided me with an incredibly valuable experience. Preliminary data screening also began this week, with training sessions on how to extract the useful data and filter out what we don't need. As a novice this allows me to observe how the data may be mentally analysed and applied to the topic as the project goes on. For instance, whilst 'sense' checking the eye-tracking data Adam Galpin explained how reading the raw data and 'sense' checking not only helps avoid errors occurring, but can reveal interesting details about the nature of the information contained in the output. This initial analysis provides a clue as to what variables may be of interest and indicates the direction that analysis may take. These regular meetings with the team allow me to witness the thought processes of the researchers and see how decisions and conclusions are made. This has undoubtedly been the most valuable aspect of my internship. It is here that the true value of my position as an intern becomes glaringly obvious. The beauty of collaborative work is that each contributor brings their owns strengths to the table. I'm extremely lucky to be seated at that table and have the combined knowledge of four researchers as an available resource.
#5 – The experiences of a Psych intern….
Focus has now shifted onto extracting, converting and analysing data. All the work of the previous four weeks is culminated into these masses of figures on a spreadsheet. I am still amazed at how individual disposition and behavioural responses can be converted into visible and usable statistics. This is where we discover the direction the analysis will take. In reality, the process of analysis is somewhat different to what is taught during research methods lectures and seminars. I was unaware that the preparation, screening and filtering of data was quite so complex and time-consuming. To give you an indication of the magnitude of this task, for this project the extraction of the eye-tracking data first requires all short fixations to be manually removed, saccade (eye-movement) length and direction need to be calculated, and the position and type and of eye-movement deciphered. This process needs to be completed for each and every experimental trial before we can even begin to extract any meaningful data. So in short, if there are 30 participants and 20 experimental trials…..that means this procedure must be repeated 600 times! Only then can the actual analysis begin.
As you can imagine, I'm becoming quite the excel expert!
In addition to extracting eye-tracking data, this week work has started on filtering and analysing the fNIRS brain imaging output. I can't help but be slightly amused by Rob's catchphrase of "this is how I do it, but you'll find your own way". This is usually the point when I come to the realisation that I am responsible for doing this task on my own. As daunting as this is I am given all the tools and guidance I need, and again, this is where my confidence in my own abilities is beginning to grow. Once I have nailed the actual process I find that it is much easier to understand the concept of the analysis. You see, it's not just the actual process of hitting the right buttons and learning what goes where, but grasping the theory of why. This is precisely what psych research is about –interpreting the results, identifying possible variables of interest and the application of this information. Thanks to the descriptive manner of the research team not only am I gaining the knowledge of how to conduct 'real life' statistical analysis, but I'm quickly learning the theory behind the process.
#6 – The experiences of a Psych intern….
The research poster is finally complete and encompasses all the hard work of the previous few weeks. It's enormously satisfying to view the finished product and certainly a very proud moment to see my name amongst the other researchers – proof that I have indeed contributed to the composition of the project! The very fact that there have been four other contributors that have been readily available for advice and feedback gives me secure confidence in the content and presentation of the poster. However, although this is reassuring, I must admit that the most stressful element of the entire internship has been my own determination to meet the expectations of the other researchers! All that remains is to present the research poster at the BPS Annual Psychobiology Section Scientific Meeting next week – rest assured, I will let you know how I get on.
Through my time here, I have come to the conclusion that psychological research is often misconstrued and the fear of statistics or the dreaded SPSS tends to put many undergraduate students off pursuing a research career. In truth, statistics only play a small role in a research project – a small role but essential role nonetheless. The basis of any research project is the theoretical reasoning and formation of the research question – stats simply provide you with your indicative result. As a novice you don't need to be able to recite the ANOVA formula or navigate seamlessly through the SPSS program. You don't even need to like statistics! What is important however is being able to understand the output, how it applies to your research question and what this means in real life terms.
So my internship has officially come to an end…but they won't get rid of me that easily. I've enjoyed my time here so much and I'm gaining so much knowledge that I'm continuing to work on the project along with the current research team. The opportunity to learn is still very much accessible and I am very thankful that I am still made to feel so welcome. I'm very aware of just how fortunate I have been to have not only have been awarded the BPS psychobiology section internship, but to have such positive and engaging role models as mentors. My time here within the research department has been an educational experience, offering me the chance to expand my knowledge and gain a real taste of the research environment. I'm immensely grateful to the research team (Simon Cassidy, Rob Bendall, Adam Galpin and Lynne Marrow) for finding the perfect balance between supervision, issuing responsibility and allowing me to follow my own initiative. This is undoubtedly what has made this journey such an enriching experience. I must also give a special mention to the rest of the Psychology and Public Health department. It has been an absolute pleasure to work within such a welcoming and sociable environment. Surrounded by the discussion of current projects and exchanging of ideas, my dedication to pursuing a research career has only been reinforced by witnessing the sheer passion and apparent enthusiasm of the entire department. Thank you!
#7 – The experiences of a Psych intern….
A prerequisite of the internship award was that I must attend the Annual BPS Psychobiology Section Annual Scientific meeting and present the findings of the project in the form of a research poster. Although I was eager to stand beside the poster that was a single representation of all the hard work of the previous three months, I do not mind admitting that I did have reservations over my ability to deliver an engaging and coherent account of the research study. Understandably, my apprehension was centered around the potential questioning that may be directed my way. What if I don't know the answer to a question? Or maybe I wouldn't even understand the question! My initial fears were quashed once I arrived at the venue, finally found a prominent spot to display my poster and became acquainted with the other attendees. Realistically, after spending a good twelve weeks immersing myself in the research project I found I could find a confident response to any questions fired at me. That being said, all questions were delivered in a positive manner, and were based on genuine interest in the methodology and results of the study. Trust me when I say – nobody is there to publicly humiliate you! It was fantastic to receive such positive feedback and personally a really rewarding experience. I must admit once the poster session was finished (and I'd survived!), it was nice to be able to circulate and discover the varied journeys that had led researchers to the paths they had chosen. It was a great opportunity to steal some valuable hints and tips! The Psychobiology Scientific conference offered a perfect relaxed and friendly introduction into the psychresearch domain, and is one that I look forward to attending again next year. I'd strongly urge others tojoin the BPS and make use of these external events to learn, connect, and above all, build their own confidence.
Sarah Lambert with Dr Richard Stephens
(Chair of the BPS Psychobiology Section)
---
Our very own Hannah Arhinful has won an International Travel bursary and will be keeping us up to date on her Summer Internship!
Hannah will be spending the summer in Boston, and will be posting regularly to keep us up to date with her US adventure.
Follow Hannah's updates and get inspired here.
For more information on the International Travel Bursaries see here: http://www.careers.salford.ac.uk/funded_opportunity
Why are internships important? Read some of the reasons why it is important to make time for internships here http://www.whatispsychology.biz/internships-psychology-degree-programs
Leave a comment
---
Our very own John Hudson, PhD student under the supervision of Dr Ashley Weinberg has won the poster competition at the Annual Conference of the BPS!
His poster looked at factors connected to job-related stress in the public sector. You can find his poster here.
Congratulations John!
Follow John on Twitter: @brucierooster
Leave a comment
---
In an article published in the latest edition of The Psychologist magazine, I explore the contribution Psychology can give to understanding the phenomenon of celebritisation of politics.
http://thepsychologist.bps.org.uk/volume-28/may-2015/age-celebrity-politics
Leave a comment
---
By Dr Sarah Norgate
Ever since blogs arrived on the scene – so, well over two decades ago now – researchers have looked at the extent of benefits of blogging for wellbeing, psychosocial gain and business growth. In the health sector, practitioners and campaigners are increasingly exploring whether health blogging serves as a potential tool for motivating people to make lifestyle changes to prevent onset of health problems.
A new discovery out this year from Carmen Stavrositu (University of Colorado) and Jinhee Kim (Pohang University of Science and Technology)1 shows that the type of narrative used in a blog posting makes a difference to people's behavioural intentions and perceived vulnerability to health risks.
The team set up a blog post called 'My battle with skin cancer', and manipulated blog posts to be either 'transporting narratives' or 'non-narratives'. In the transporting version of the blog-post, the reader was immersed in the journey saying what lifestyle changes they would have done differently if they had known better. In the 'non-narrative' version the blog remained non-personal and factual. In addition, the researchers also manipulated reader response posts to the blog as being either appreciative for the advice (thanks for the tips, and for sharing) or discounting the advice (have you not heard that….).
After reading the blog, readers of the 'transported' narrative were more likely to say they would change their lifestyle – to wear sunscreen regularly or to seek out further information on skin cancer prevention. Compared with before reading the blog, readers perceived themselves as no less vulnerable than others to experiencing negative health outcomes. However, once the reader's negative/positive comments were taken into account, the picture was more complex. Having the appreciative comments on the blog actually increased the chance that readers thought they were no less vulnerable than others.
The potential role of health blogging interventions raises questions about the reliance on traditional didactic approaches on online information sites.
Onwards then…. towards a new generation of evidence based online health interventions. But in doing this, let's not forget the voice of the citizen or consumer.
Now then, as this first ever blog has been written more in 'non-transporting' mode I decided to make this last sentence more personal. Just to say thanks to other blog writers and social media species who inspired this.
Carmen D. Stavrositu & Jinhee Kim (2015) All Blogs Are Not Created Equal: The Role ofNarrative Formats and User-Generated Comments in Health Prevention, Health Communication, 30:5, 485-495, DOI:
10.1080/10410236.2013.867296
Leave a comment
---
By Stephanie Szeto @stepszeto
There are only two free-to-air terrestrial television stations, Television Broadcasts (TVB) and Asia Television (ATV), in Hong Kong.  Owing to the financial crisis in past quarters, the ATV has been struggling with fund raising endeavour, in coping with consecutive financial loss and failure to pay salaries of hundreds of employees.  The posts on Facebook could tell that Hongkongers attributed ATV's failure to their outdated drama genre and mismanagement. Media commentaries presented that their management should take the responsibility because the crisis originated from the internal organisational issue (Jin, Liu, & Austin, 2014).  Some people expressed views on posts that demanded ATV to give up their fight and the government should order ATV to surrender its free-to-air TV license to the Hong Kong Television Networks (HKTV, mentioned in the previous article).  As Lee (2004) found that Hong Kong audiences' reactions to public media crises has become emotional and may explain the negative and less sympathetic comments of Hongkongers' harsh reaction to the fall of ATV.
Some Hongkongers, alternatively, attributed the downfall of ATV to its fierce competitor, TVB which was assumed to monopolise the TV industry.  However, as Atkins (2010) mentioned that the impact of crisis is not limited to one organisation, TVB was also suffering from the decline of TV industry, despite reaching its peak in the 90s.  Today, the 24/7 access online providing abundant supply of entertainment, such as YouTube and iTunes, is the main culprit for downfall of TV industry.  During the dispute over free-to-air TV licence to HKTV, Mark Lee Po-on, TVB's General Manager, claimed that there was not enough advertising revenue to support newcomer to the TV media market.  It may be the reason why there were internet rumours about reciprocal relation between TVB and the government that TVB delivered pro-government perspective to the audience and the government denied to issue a free-to-air TV licence to HKTV.
While people continue to discuss online about this evolving media crisis in Hong Kong, we will wait and see if there is any relationship of the ongoing situation with the heated debate of the 2017 political reform of the Hong Kong SAR which has been a focus of attention from a number of international media. One is sure that social media will be something we may continue to watch on.
Leave a comment
---
by Stephanie Szeto ()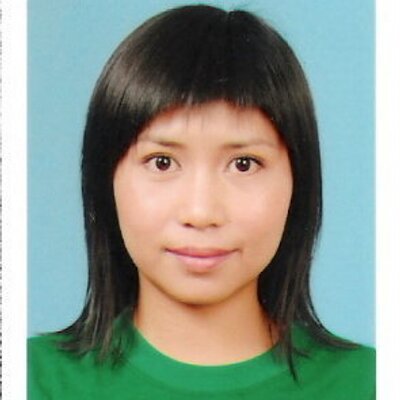 The high penetration of the new mobile technology and social media enables some Hongkongers, who don't have much prior knowledge of computer, to access internet media and enjoy spontaneous mobile mass communication, such as Whatsapp, Twitter, Facebook and YouTube.   In past few decades, only few TV media existed in Hong Kong. Television Broadcasts (TVB) is completely monopolising the media market as Asia Television (ATV) produces limited domestic programmes and is facing major financial problem that has to terminate some news broadcasts.  People are now used to read news from wide variety sources for having different perspectives, for example independent press, rather than from the traditional mass media, such as the two existing free-to-air terrestrial television stations, (TVB) and (ATV). Young people are more accessible and develop critical views to various news angles and discover nested interests of different media stakeholders may affect the political stands or economic positions of various commentaries or social media blogs.
In last October 2013, tens of thousands of protesters marched to the government headquarters of the Hong Kong SAR claiming the violated Hong Kong's core values of freedom as the monopolisation of existing TV public media eventually led to rejection from the government in issuing an additional free-to-air TV licence to the Hong Kong Television Networks (HKTV).  The march originated from a social action organised with the help of a Facebook page claiming to gather ten thousand of HKTV supporters and simultaneously gained nearly five hundred thousand LIKES.  Facebook has become a powerful social media to magnify the tearful speeches of HKTV staff and celebrities that were spreading quickly on the web which explained the underlying nested interests of politicians in rejecting the license application.  Protesters claiming that, despite a 85% of respondents in a public survey conducted by The University of Hong Kong indicated more free-to-air TV choices, the government turned down HKTV's application as a result of politically decision.  Mr. Ricky Wong Wai-kay, the boss of HKTV, presented that he would create a station that will truly belong to Hongkongers by giving alternative choice, such as 'dark' comedy and drama, which allows different political satire may capture the popular sentiment.  Therefore, Hongkongers believed that the government was crushing the city's core values of freedom and vowed to have social movement against the media monopolisation.  Wong questioned whether Hong Kong was still governed by the rule of law and the HKTV, in the end, resorted to broadcast by over-the-top online platform.
With more easy access to online platforms, Hongkongers are now relying less on traditional TV news as they believe it offers more pro-government perspective to the audience.  On the other hand, posts of independent press and internet radio have acquired a higher share of media influence.  This situation is confirmed by the findings of crisis communication research that some people give higher level of credibility to new media than to traditional media in terms of having different perspective of the crisis (Jin, Liu, & Austin, 2014). One would see the new media has become a real battle ground for people to exert their political influence and gaining publicity through the emerging mobile technology.
Leave a comment
---
Written by:  Dr Simon Cassidy, 13th March 2015
The quote in the title (and variations of it) is attributed to Henry Ford, the prolific American pioneer, leader and industrialist. And he could be right according to initial findings of a study conducted here at the University of Salford examining psychological resilience, also referred to as emotional or psychosocial resilience. What the quote suggests is that people's beliefs about their abilities determine their chances of completing a task successfully (or not).  We—psychologists I mean—refer to these beliefs about ability as self-efficacy. You could call it confidence but that would be too easy for us scientists. In actual fact calling it confidence would be an oversimplification and a little inaccurate. Self-efficacy emerged in the 1970s as a central construct in Albert Bandura's Social Learning Theory (subsequently Social Cognitive Theory); he defines it as "the belief in one's capabilities to organise and execute the course of action required to manage prospective situations". Studies of self-efficacy have been pretty consistent in finding that it is associated with, and in some cases, predictive of, positive outcomes and performance. So our judgements and beliefs about our capabilities are important in real terms. It seems that judging yourself to be capable of success increases your chances of actual success, while judging yourself as not capable of success reduces your chances of actual success. Henry was right!
This raises the question of what exactly is it that people who believe that they are capable of success do? We know in general terms that self-efficacious (big unwieldy term I know, but hey I'm a scientist) individuals are more persistent and more motivated, but what we are less clear on is the specific actions that individuals with positive self-efficacy beliefs take that makes them more likely to succeed. Not knowing this makes it difficult to exploit the potential advantages of positive self-efficacy.
We know from Bandura that self-efficacy is particularly important when individuals face adversity. Adversity can be defined as difficult, challenging or unpleasant events, situations or circumstances. Faced with adversity, some people have the capacity to bounce back from failure, to beat the odds and do better than might be expected given the circumstances. These people are considered to be resilient and resiliency is considered an asset because of its obvious benefits. One way to explore the specific behaviours associated with self-efficacy is to investigate how it relates to resilience and resilient (or adaptive) responses. Looking at how individuals respond when faced with adversity and how these behaviours are connected to self-efficacy may give us some insight into why self-efficacious (there's that term again) individuals are more likely to succeed and may help us develop interventions aimed at building resilience.
Both self-efficacy and resilience make most sense when studied and measured in specific contexts – it's difficult to accept that someone has the same belief in their capabilities or responds to adversity in the same way irrespective whether we are talking about relationships, bereavement, learning or health. Because of this and because understanding issues of student achievement and wellbeing is a priority for those of us working in the field of psychology and education, my study focussed on academic self-efficacy and academic resilience in students. Once students' academic self-efficacy had been measured, they were presented with a case study describing academic adversity and failure and asked to select, from a list of potential behaviours, how they would respond. A second version of the case study described a fellow student who was facing the same academic adversity and students were now asked to select, from the same list, how their colleague should respond.
OK, what did the study find? Well initial results were presented at the BPS Division of Educational and Child Psychology Annual Conference in Durham in January, although detailed analysis is still underway. So far findings show that academic self-efficacy is a strong predictor of academic resilience. Positive self-efficacy beliefs predict increased resilience in students when faced with academic adversity. This finding is important but was anticipated, so no surprises there. What is valuable is that the study measured resilience by asking students to select specific responses to adversity that were either more or less resilient and compared the responses of low and high self-efficacy students.  Further analysis of this will provide, I hope, some of the details we are missing about how students who believe in their academic capability behave in different ways to those students who doubt their capability. When responses to personal adversity and adversity faced by a fellow student were compared, students showed greater resilience for their colleague. That is, students selected more resilient responses for colleagues than they did for themselves. This is an important finding for two reasons. Firstly it suggests that students are aware of what are the most adaptive responses to academic adversity, but don't necessarily select them. Secondly, students are likely to be a good source of resilience for colleagues who are facing challenging situations, which is encouraging for peer assisted learning and mentoring schemes.
What I'm working on at the moment is extracting the detailed information about differences in specific responses to adversity of believers and non-believers (in the self-efficacy sense). The goal is to use this as a device to instil greater resilience in students. It's tough out there and applying our knowledge and skills as psychologists can help. For now though the message is clear "Whether you think you can, or you think you can't—you're right."
That should have been the end of the piece but as I'm writing about resilience I couldn't resist adding another of Henry Ford's quotes (and in doing so ruining the dramatic end to the post): "Failure is simply the opportunity to begin again, this time more intelligently". I think the quote captures a lot of what there is to capture about resilience. Thank you Henry for your contribution to psychology and to this post.
Leave a comment
---
Jess Bannister
graduated with a BSc (Hons) Psychology and Counselling degree from the University of Salford in 2014. Jess's dissertation research led to opportunities to speak at local colleges on her experiences of university life and being an undergraduate student. Jess is currently working full time to finance her postgraduate studies in September. Jenna interviewed Jess to find out more.
  1. Hi Jess, you went to talk to Loreto college students about being a psychology student. How did that talk come about?  
Originally I was meant to go to Loretto College to recruit participants for my dissertation project, which explored social media use by college students and apprentices. However, the best time for them to participate was June (my dissertation was due in May) so I thought rather than ending correspondence there, I wanted to at least give a discussion or something about what a dissertation is like.
2. What key points did you make in your talk? 
I mainly talked about the process of completing my dissertation, making sure I expressed the process of ethics, as that was something I had no idea about going into planning my dissertation. I think that a lot of the beliefs around dissertations is that you can just go away and do something, which is definitely not the case. I also wanted to point out to students that while it is one of the most stressful times in your education, that you can/should still have fun while doing it. The dissertation is often on a topic based around your interests and something that you enjoy, so have some fun with it.
 3. Did college students ask you any interesting questions? Can you tell me about some of them. 
I was surprised at how engaged the students were in the talk. I was expecting them to be quiet and not wanting to talk to the stranger that's giving a talk in their class.  Through my experiences of  being in college, we would have done the same thing. A lot of students were asking how stressful it was doing the dissertation, and asking general questions about university life. A lot wanted to know as well what I was planning to do now that I had left university and now I'm in the wider world.
4. What would you do differently if you were to do another talk? 
I definitely wouldn't be so nervous leading up to the talk. Before I set off on my drive to the college I was so nervous to the point of panicking. While my parents and boyfriend were trying to convince me everything would be ok, I was adamant that everything would go wrong, and everyone would hate me. But obviously I was wrong. I think if I wasn't as nervous I probably would have included more content in the talk, elaborating more where I needed to instead of just discussing key points because I was worried I would be boring people.
 5. What advice did you give to college students thinking about studying psychology at degree level? 
I would definitely advise students to read around the subject from day 1. I definitely did not do enough reading around subjects, and only properly opened a book when it was assignment time, and you can tell as that reflects in my feedback. Be a step ahead of your module and it will benefit. Take part in student and lecturers studies as well. If you have no idea what a degree level research project is like, taking part in one can show you what goes on, and also with the amount of equipment there is at university, you can get some amazing ideas for a future research study. The main piece of advice I have though is to have fun. Don't just be a book worm or spend all your time doing assignments, have some fun too. Uni is the best time for socialising and meeting new people, so get out and meet your peers.
 6. How did you find it being a university psychology student? Positives and negatives!
Going to uni has been the best thing I have ever done. It was a hard transition going from college with all my friends to somewhere completely new with people I didn't know, but I've met some of the best friends in the world, and uni has given me a new sense of independence I never knew I could have. I'll admit sometimes it has been hard, and I've thought what's the point if I'm not doing well, but when you read that email at the end of 3rd year saying 'Congratulations', you know that every minute, every moment you felt stressed or upset, or like you couldn't do it was worth it, because you have earned yourself a degree.
 7. What was it like doing your dissertation project? Why did you choose that topic?  
Going into my project I thought I was just going to plan what I was doing, then go out and do it, so it came as a surprise to me to hear all these rules and regulations about what you had to do, like applying for ethical approval, and all the materials that had to be included with that. I felt like I had to know what I was doing before I actually had a full idea. But on the whole it was an amazing experience to undertake my own research, and in the midst of conducting research you kind of forget you're doing this for a 10,000 word report, but you're actually doing it to extend knowledge in your chosen topic.
I chose my subject for a number of reasons. Firstly, I had done an assignment similar to this one in my level 5 social psychology module, and wanted to extend this, and use participants outside of university to gain more of a generalised view. My supervisor helped me to gain a clearer topic to focus on. I chose social media as my topic because it is such a vastly growing phenomenon that views are constantly changing on it, and it is being utilised for more and more things every day. I had read journals on how students use it for everyday purposes, so I wanted to research how it could be used in an educational setting, and how teachers and peers can use it to give support to other students.
 8. What are your next steps?
A. For me, it will be to gain some experience in counselling and mental health, since this is the career path I wish to take. I've taken a year out from my studies, which was hard at first adjusting to life outside of education. Since I was a child I have been in education, so it was different not to be. I have expanded my skills, through working full time and volunteering at mental health clinics, and I now feel ready to go back to university and complete my Masters and Diploma in Counselling and Psychotherapy. I have been looking into finance and funding, and have even opened a crowdfunding page, to see if that gets me anywhere. I think the psychologist in me is using it as some kind of social experiment, but we'll see if anything happens with that. The Masters is a major opportunity for me as not only do I get a placement on the course, but I shadow real life counselling sessions, which will help me pick up the skills I can't learn in a seminar room or a lecture theatre. I have a long road ahead of me to get there, but I know once I am there, all the hard work will have paid of for me, and also for my fellow students in whatever they're pursuing.
Best of luck Jess! Keep us all posted 🙂
Leave a comment
---