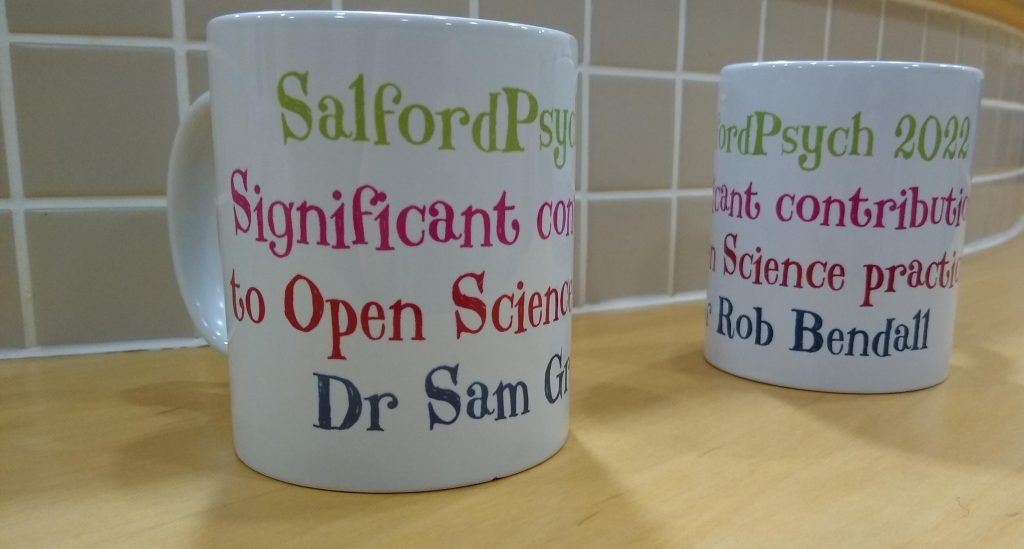 A key ethos of the research activity in the Visual Cognition Research group is the practice of open science. As part of this, a long with Salford's local UK Reproducibility Network Lead, Dr Sharon Coen, the Co-Chairs of the Visual Cognition Research Group, Dr Samantha Gregory and Dr Robert Bendall, are also co-chairs of the University of Salford Psychology Open Science working group.
We promote open and reproducible research practice by working to create a community where open research practice is the norm. We offer workshops on open science practice as well as keeping this practice at the front of research discussion. We also practice what we preach by using the OSF to pre-register research studies, upload pre-prints of submitted work, and upload open data and resources related to our research.
As part of our activities, we are collaborating with other networks in the North of England, including being part of a joint ReproducibiliTea. ReproducabiliTea is a journal club where we discuss papers and ideas related to the Open Science movement. We are launching this initiative on December 15th with mince pies and festive cheer.
If you want to get involved, please contact us on local-salford@ukrn.org
For more information on UKRN, please visit https://www.ukrn.org/