Second year students studying Social Psychology presented their own research in a poster conference held recently here at the University of Salford. This year saw the largest 'marketplace of ideas' yet, with over 120 individual pieces of work on display. The event was highlighted for commendation by the British Psychological Society visiting panel when they reaccredited the Psychology at Salford programmes last year.

Research into Facebook has mushroomed with particular interest in its impact on communication styles, on our self-esteem and even on helping behaviour. One study invited fellow students to compare their own personality traits with those attributed to online avatar characters they had created. The hypothesis that characters we dream up would be quite similar to ourselves was not supported, which confirms we really are capable of behaving quite differently when online than in person. Another study highlighted the role of emoticons (smiley faces and the like) in our feelings when online.
Investigations into the link between personality and physical attractiveness were as popular as ever, and the role of gender differences in our desire to help or conform with others was tested in some novel ways – whether it was the 'accidental' dropping of books to see who would help or the use of signs (with appropriate permission of course!) to see if men and women would be subtly directed through one library entrance or another.  The library study by Kirstie Collins attracted most votes from fellow students for one of two prizes on offer. The other prize went to James Dunn for the poster awarded the top mark.
Many congratulations to all the second year students for a wonderful exhibition of talent!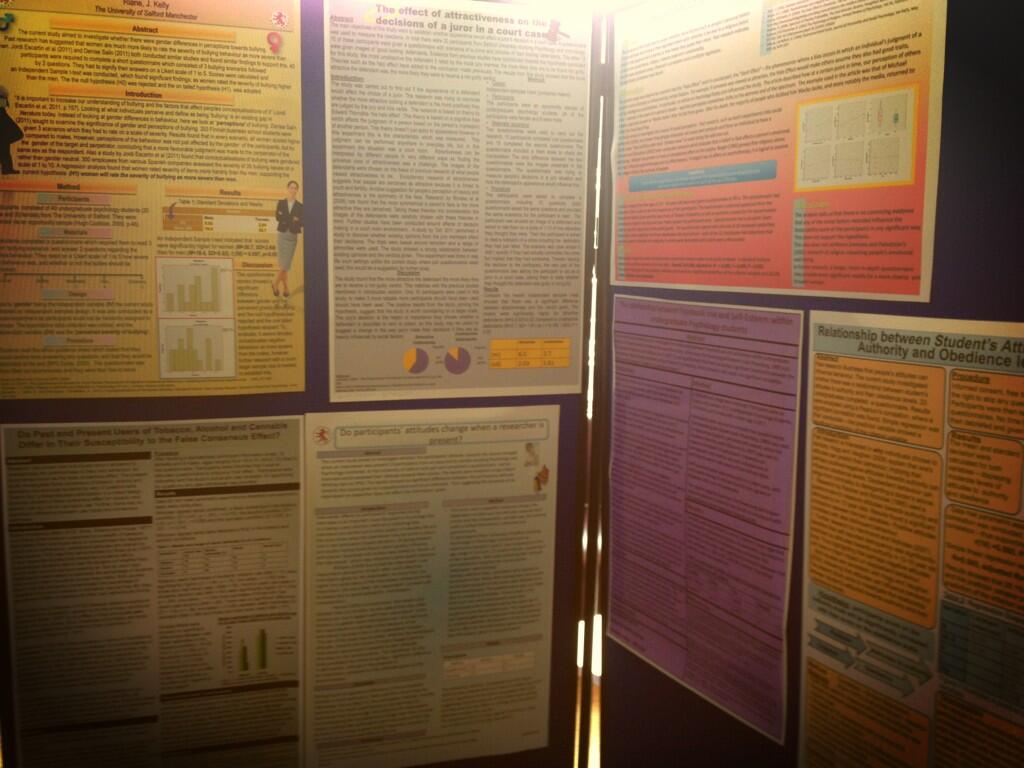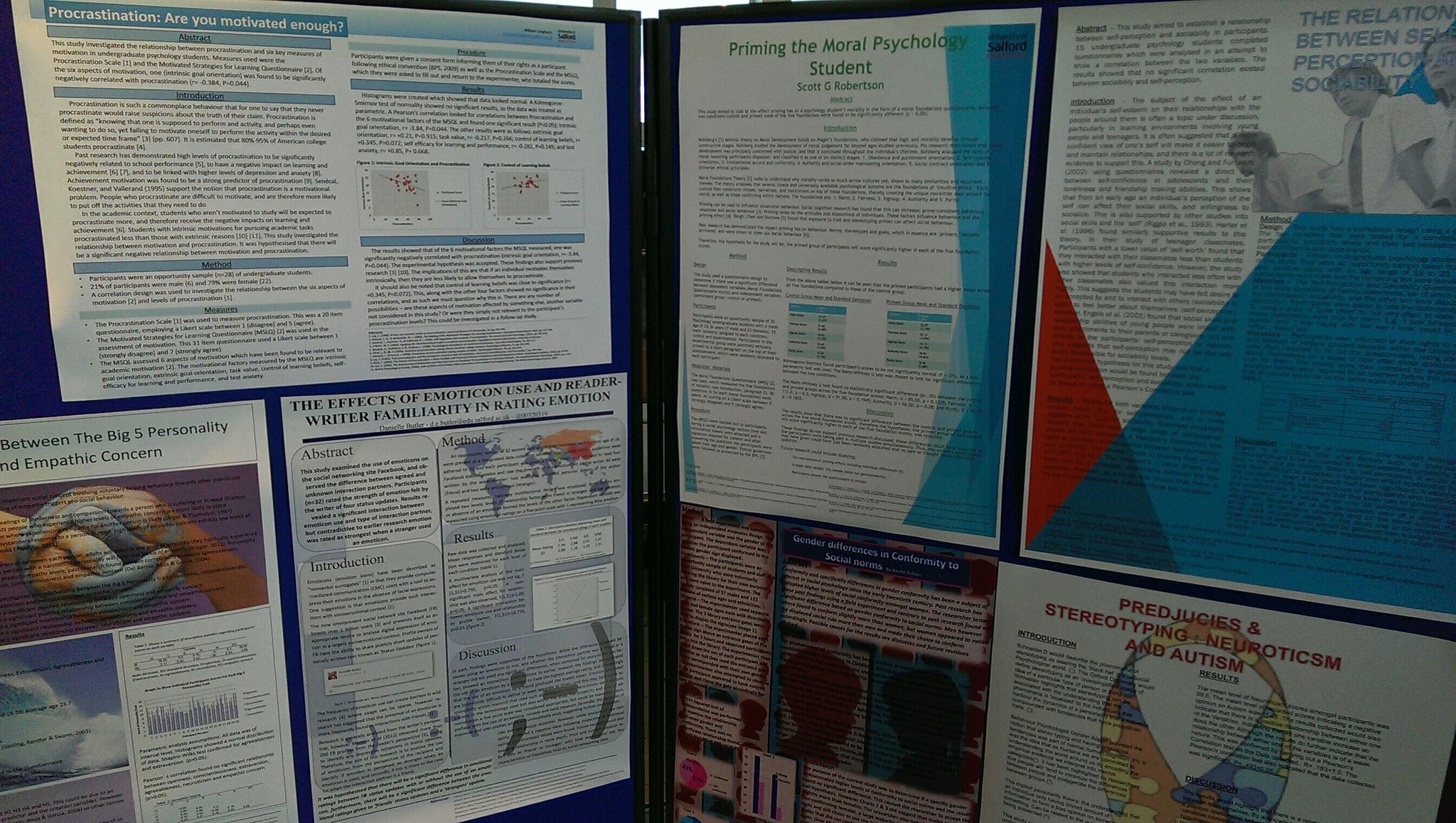 All photographs were taken by #salfordpsych students and posted on Twitter.  Image attributions can be found in our Storify archive 

here

.