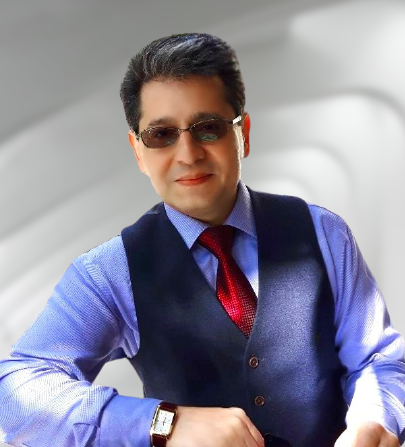 Project Title: Cultural Diplomacy: The Role of Music and Creative Industry in Establishing Dialogue and Understanding for Social Impact
Supervisors: Professor Alan Williams & Dr Brendan Williams
Abstract
Emerging from financial crisis, world faces growing social inequality, mass immigration, diverse populations, extremism, radicalization, and various forms of threats. Disruptive strategies, expansion of technology and digital communication are transforming societies – changing lifestyles and consumer behavior, which is affecting the balance of economic power, stability, and world order. In such changing and volatile environment, the role of culture and creative industry is more important than ever. Hence, the reason for me to practice, conduct research, and write 'Cultural Diplomacy', to emphasize on its critical role in an emerging multi-polar world.
Cultural Diplomacy is not always with a capital 'C' and a capital 'D' – like United States influencing Soviet Union through its popular culture. While that is part of my macro studies and research, sometimes Cultural Diplomacy comes to effect with a small 'c' and a small 'd', i.e., raising tolerance, establishing understanding and dialogue among smaller and more diverse communities. Or applying cross-cultures and arts to facilitated change in a local community, or uniting communities behind a common cause through arts and music. Or raising awareness and social bars in a society through songs, festivals, shows and artistic productions.
Therefore, my study is a cross-disciplinary critique, which includes inputs from various forms of sciences, such as: Political Theories, Public Policies, Social-economics, Anthropology, Arts and Culture, Business Strategies, as well as my own Practice and Published Works.
My paper not only provides new and original definitions, methodologies, and processes to the practice and adds new knowledge to the field of study; but also it answers a critical question:
Can Cultural Diplomacy and its practitioners establish understanding and dialogue through their collaborative and creative medium to positively impact their societies?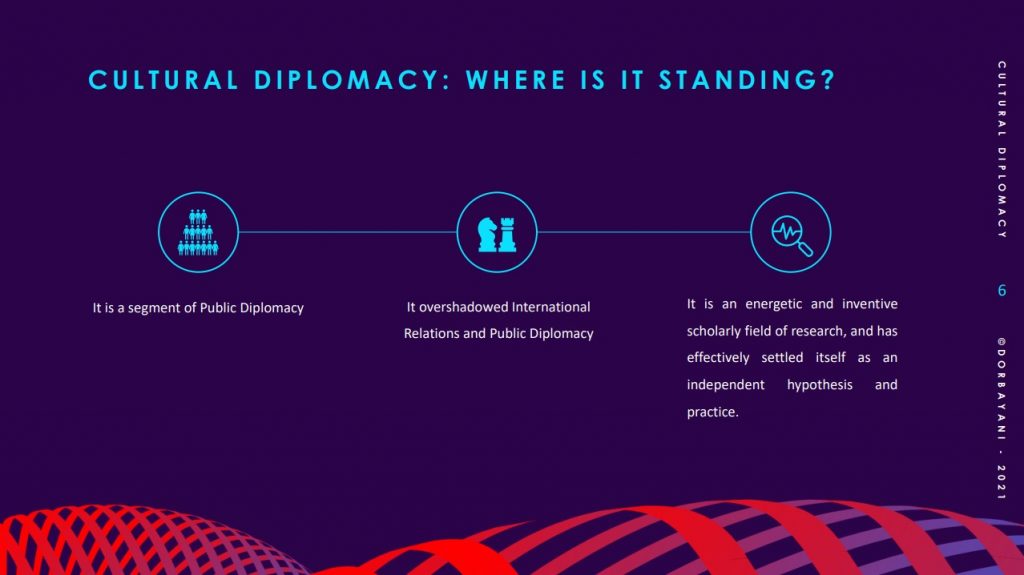 Bio
I am a Canadian executive adviser, educator, coach and consultant in international management and strategic leadership, and an award-winning scholar, author and songwriter. As a goodwill Ambassador to several UN affiliated organizations, I advocate for Universal Declaration of Human Rights Education (UDHR), and stand for inclusion, diversity, and cultural diplomacy. I am educated at Harvard, Aston, and Salford Universities, and I am certified in Teaching Higher Education. I am an expert member of The Academic Council on The United Nations System – ACUNS, New York, and the recipient of 2010 Human Rights Hero Awards, conferred by UHR at the United Nations in Geneva.
Links
Profile Page: https://www.dorbayani.com/mosidorbayaniprofile
Facebook: www.facebook.com/mosidorbayani
Instagram: www.instagram.com/mosidorbayani
Salford FigShare: https://salford.figshare.com/authors/Mosi_Dorbayani/11511412