By Kleio Cossburn @autismCJS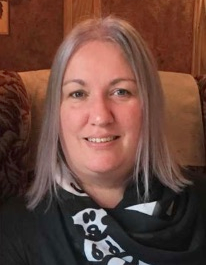 My interest in autism and the Criminal Justice System stems from my time as a police officer. One of my roles involved interviewing suspects and preparing court files. On the occasions where I dealt with autistic suspects, it appeared to me that communication difficulties might have been a contributing factor to their arrest.
After leaving the police force I returned to education, In 2015 I was awarded a Postgraduate Certificate in Autism by Sheffield Hallam University and in 2018 a Masters in Criminology and Criminal Justice by Keele University. During my Masters I applied the theories that I learnt on my PgCert to research on autistic individuals who came into contact with the criminal justice system. Working in the Criminal Justice System and having personal experience of autism gives me a unique perspective in this research area. I have applied my knowledge of the criminal justice process, autism and operational policing throughout my research and have contributed to two book chapters relating to autism and policing [1].
In my research on the use of spit hoods on autistic suspects I investigated the appropriateness of using spit hoods by the police on autistic suspects. My research evaluated the strengths and weaknesses of spit hoods, considering the impact of their use on individuals diagnosed with autism. The results of the research indicate that using spit hoods on autistic suspects can cause physical pain and significant distress, the full article was published in 2017 by Pavilion.[2]
More recently I have submitted Freedom of Information Requests to Police forces across the United Kingdom. Requesting information on which police forces offer autism training to their police officers. The results show that 29% of police forces do not receive any training to identify suspects with a diagnosis of autism. Consequently, this could lead to miscommunications and misinterpretations of the suspects' behaviours. Most importantly the data suggest that most of the training in autism is designed and delivered by people without qualification in autism, my concern is that this training may not be adequate. My aim is to continue my research in the field of autism and Criminal Justice.
[1] Beardon L., Chown N., Cossburn K. (2018). First Responders and Autism. In: Volkmar F. (Ed.) Encyclopedia of  Autism Spectrum Disorders. Springer: New York.
Chown, N., Debbaudt, D., Beardon, L., Cossburn, K. and Scott, J. (2018). Autism and operational policing, in:
Volkmar F. (Ed.), The Handbook of Autism and the Law, New York: Springer (in press)
[2] Cossburn, K. (2017). The use of spit hoods by the police on autistic suspects. In: Milton, D. and Martin, N. (Ed,), Autism and Intellectual Disabilities in Adults Vol 2. United Kingdom: Pavilion, Hove.
Leave a comment
---