Steering Groups and Project Consultants
Chris Hilliard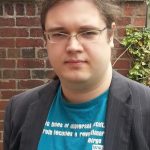 Chris Hilliard has a mixture of both real world and academic experience in criminal law, and a childhood diagnosis of Aspergers syndrome.
Chris was brought into the world of law in 2010, when he was wrongfully arrested in the 2010 student tuition fee protests in London. What followed was a crash course in the realities of criminal law, including two trials (one in the Central Criminal Court and another at Kingston Crown Court) before being found Not Guilty. This inspired Chris to start a law degree and get involved with organisations around the criminal justice system, many of whose work is focussed on autism and other impairments.
Chris presented at the Autism and the Criminal Justice System Conference in 2016 with Mitzi Waltz, has presented to the National Appropriate Adult Network, and a number of other groups and organisations with the Keyring Working for Justice Group such as prison officers, independent custody visitors, and probation officers.
Chris has also worked with a criminal law firm, providing research skills, preparation of evidence for court, and has spent time in court working with a solicitor advocate and their client.
Natasha Todd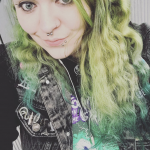 Natasha is a current student at the University of Salford studying towards a Master's degree in Marketing alongside being a Research assistant on the project.
Natasha was diagnosed with autism at the age of 2 and has been actively involved in the world of autism from a young age. Being the only one diagnosed in her immediate family Natasha found it difficult in school growing up with autism but has since excelled academically.
Natasha first became involved in the project in 2017 when she applied for a marketing placement within the project. Due to her keen interest in both psychology and the development of research into autism. It is a subject close to her heart and she is proud to be a part of the project.