Our Projects
This page outlines some of the work with which we are engaged. If you are interested in finding out more about any of these activities, or signposting us to other related work, please get in touch.
The Salford Social Prescribing Tool: a resource for link workers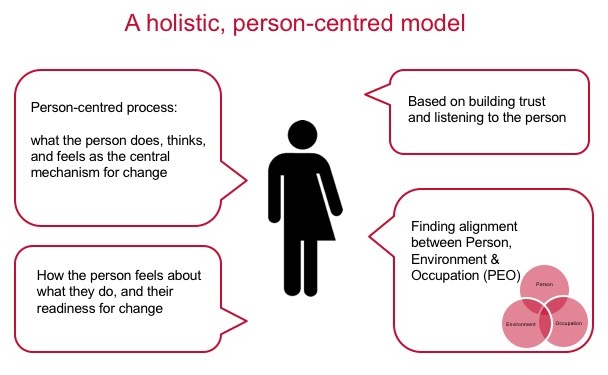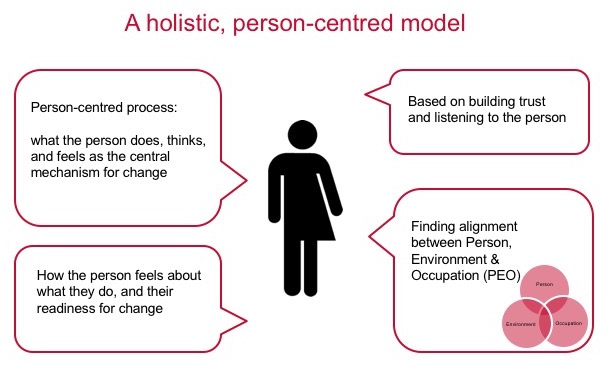 The Salford Social Prescribing Hub have developed an assessment tool that is designed to guide link workers through a person-centred approach, to get the most out of the person they are working with, and to identify the best action plan for the person at a particular time.
The tool, as well as its underlying framework and model, is based on Occupational Science, which is the theory underpinning occupational therapy. We believe that occupational science has something to offer social prescribers, as it is about identifying activity that is meaningful for the person.
Informed by the theory, we have developed a model and a tool that can be used by a range of practitioners. It is intended that this tool and the accompanying training will build the skills and enhance the toolkit of social prescribing practitioners, whatever their prior level of experience.
We also recognise that what the person needs at a given time will depend on the complexity of their lives and needs, and that social prescribing services may not fuly provide for all their needs at that time. Our tool and model therefore also assesses whether to refer to more complex services or professionals where appropriate.
The tool is backed up with training (delivered by the Hub), to ensure that it is properly grounded in theory and linked to our best understanding of current practice – e.g. training with Salford's Community Connectors.
We have developed the tool to increase consistency in outcomes – since social prescribing is still an emerging field, its evidence base still forming, and its practice still developing.
The development of our tool is currently in a 'pilot' stage – during which we are working with delivery partners to test it and improve it. If you are interested in the tool and perhaps adopting it for use in your service, please get in touch.
Salford's 'Wellbeing Matters' Programme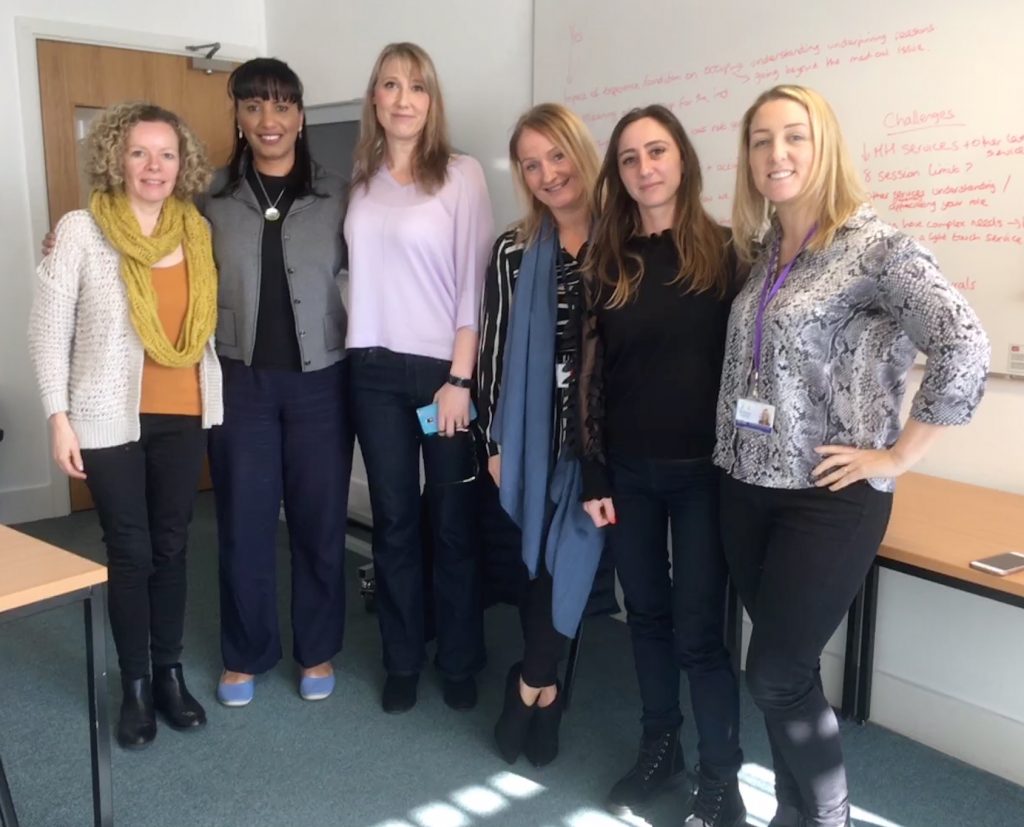 This project is to evaluate the 'Wellbeing Matters: VCSE-led transformation in Salford' led by Salford CVS.
The project's overall long-term aims are twofold:
To help reduce demand on costly areas of health provision (hospitals, etc.)
To contribute to improving the health and wider wellbeing of Salford residents through use of person- and community-centred approaches, including the creation of an overarching social prescribing model for Salford.
Michelle and Andrea from the SP Hub team are working with Salford CVS Wellbeing Matters Team to evaluate the work across the five anchor organisations and understand what the key enablers and challenges are from the perspectives of carers, beneficiaries, staff and commissioners. The project is due to end in April 2021.
RHS Garden Bridgewater – a 'wellbeing garden'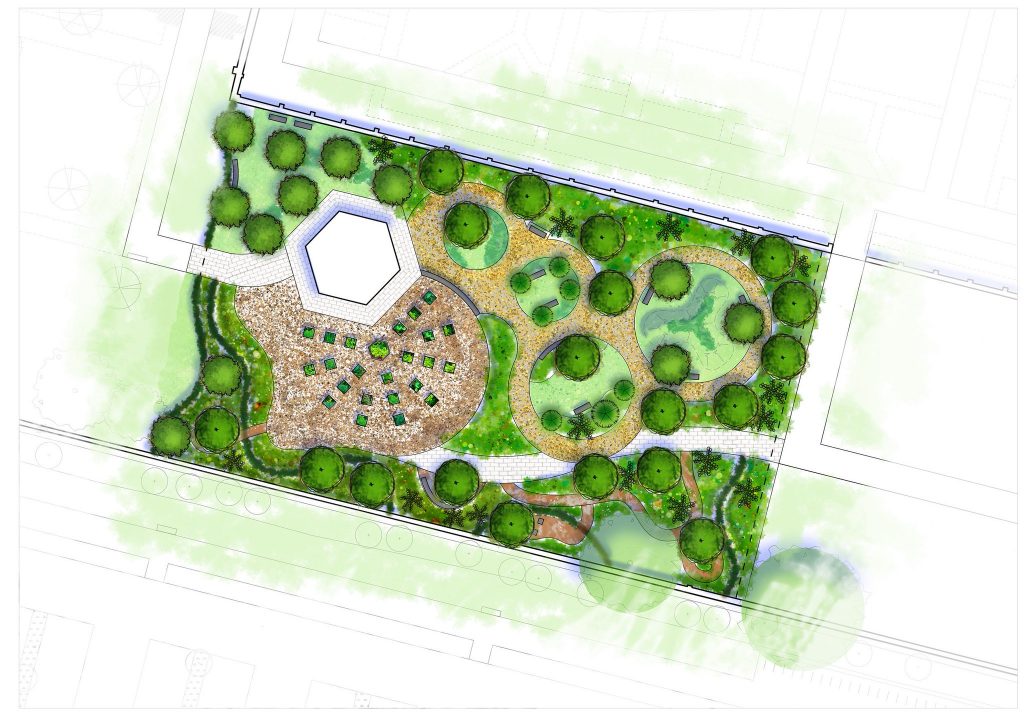 The Hub is working with the RHS Garden Bridgewater and others to evaluate the impact of horticultural activity on physical and mental health & wellbeing. This work is funded by Salford Primary Care Together, and is part of the development of a new social prescribing pathway in Salford to support people with long term conditions, in partnership with the newly formed Enhanced Care Team (ECT) of Salford Royal NHS Trust.
Potential participants will be identified by the ECT, and referred to participate in a 12 week programme of horticultural activity based in the 'Wellbeing Garden' at the RHS Garden Bridgewater. Project participants will be involved in building and planting the Wellbeing Garden, as appropriate to their individual needs and interests, and guided by a Thrive-trained horticultural therapist.
The project will evaluate the impact of the horticulture activities that individuals will participate in on their mental and physical wellbeing – using a variety of tools and approaches: physical & mental health questionnaires (i.e. WEMWBS, IPAQ), wearable equipment to measure Heart Rate Variability (HRV), and interviews with participants and project facilitators.
It is anticipated that the project will have a range of beneficial outcomes – not only to project participants, but also to partners themselves in developing assets and opportunities for the local community, and building their capacity to undertake project evaluation to a high standard.