Wed 1st March 12:00 – 13:00. This seminar will be held on Teams.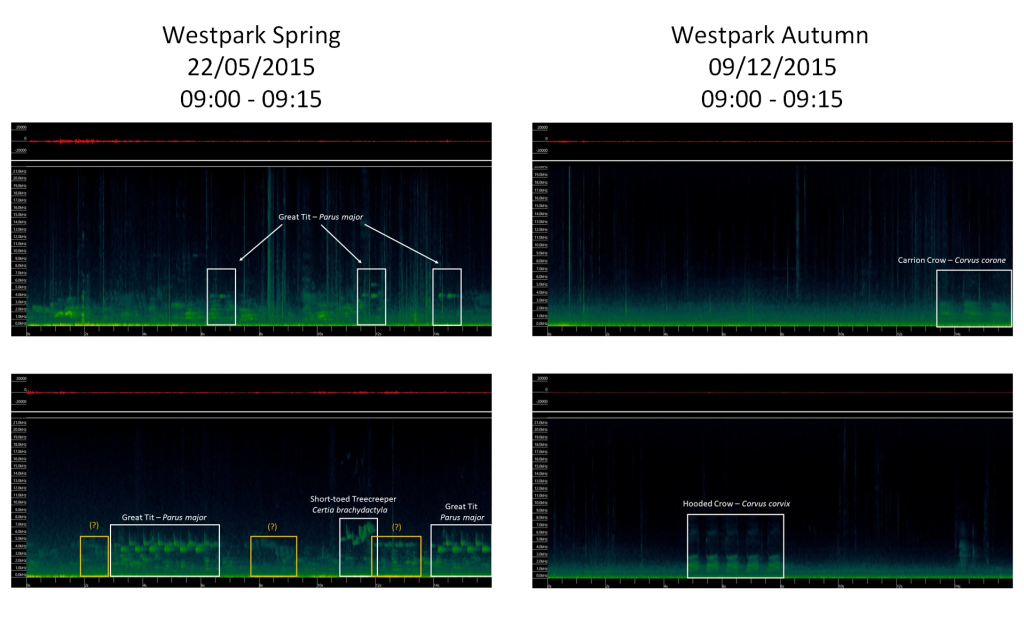 Abstract
Over the recent years, it became more evident in soundscape studies realised in urban parks the importance of natural sound sources as a restorative resource for human health and well-being. This study investigates psychoacoustic and bioacoustics patterns of natural sound sources in urban soundscapes to understand and enhance restorative environments. Four areas with garden and park functionalities in Aachen, Germany, were investigated. In one of the surveyed areas, it is possible to verify seasonality differences. Sound classification is possible with the help of Machine Learning techniques, subdividing the recordings' sound sources into anthropogenic, geophonic, and biophonic sounds. Subjective responses help with the sound quality information of these sound sources. After the categorisation of sound sources, psychoacoustic and bioacoustics indicators are analysed. These indicators help to understand the sound qualities of natural sound sources in urban areas.
Biography
Margret Engel has been a Postdoctoral Fellow in the Ecological Impacts of Environmental Noise (Habitats project) at the University of Salford since July 2022. Before Salford, Margret worked on indoor acoustic comfort at the Free University of Bolzano at the Building Physics Lab from Prof. Andrea Gasparella.
Her PhD thesis, "Determination of the soundscape cost index through soundscape data collection and the use of psychoacoustic metrics", was defended in 2021 at RWTH Aachen University, where she worked as a research assistant at the Institute for Hearing Technology and Acoustics.
She was a project analyst in a Brazilian environmental engineering consultancy (ENVEX) and was responsible for sound/vibration and air quality. In 2012 she defended her master's degree in Water Resources and Environmental Engineering at the Federal University of Paraná, under the supervision of Prof. Paulo Zannin, with a master's thesis about the "characterisation of the environmental noise of an urban avenue, through noise measurements, mapping and perception interviews".
Margret also has an MBA in Environmental Management Systems, defended at PUC-PR in 2008, and a Bachelor in Business Administration, defended in 2006 at the Positivo University in Curitiba – Brazil
Dr Margret Engle (https://www.researchgate.net/profile/Margret-Engel)