On Wednesday 1st December we have Dr Ed Braund of the South West Creative Technology Network coming to speak to us on his Journeys in Unconventional Computing for Music. Think music, think computing, think slime!
Please note the later than usual start time of 14:30. Click here to join the meeting.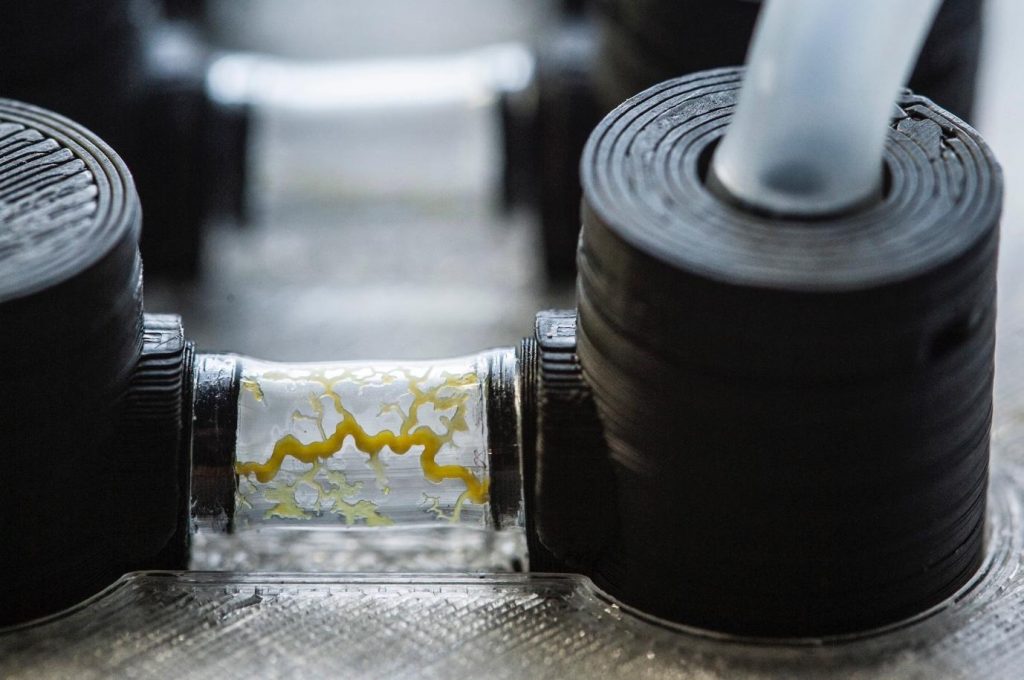 Bio/abstract:
Dr Ed Braund is a Lecturer in Computing, Audio, and Music Technology and an Automation Fellow with the South West Creative Technology Network / University of Plymouth. His current research looks to the information processing abilities of chemical, biological, and physical systems to develop new types of processors, sensors, and actuators. A core focus of this work is to create prototypes that are fit for deployment outside of the laboratory and in the real world in domains like robotics.
In this talk, he talks through his research into developing intelligent musical systems with the biological computing substrate Physarum polycephalum: a single-cell, amorphous slime mould that can be found in forests and woodlands feasting on decaying organic matter. He will explain the methods he developed to culture and harness this organism to create a computing system that listens to musical phrases and generates responses in real-time.