Research Centre Deadline: 31st March 2021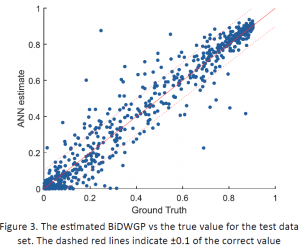 We are inviting applications for the 2021 round of UK IC Postdoctoral Research Fellowship to be hosted and in partnership with advisors at The Acoustics Research Centre, University of Salford.  The fellowships are designed to promote unclassified basic research in areas of interest to the intelligence, security, and defence communities. Each application for the Fellowships has a maximum grant of £200,000 over a two-year period.
We're looking for outstanding early career science or engineering researchers to build on our previous security, intelligence and defence research to address the call topic, "Automated intelligibility tests through the use of AI or novel algorithms."
Royal Academy of Engineering's website has full details about the UK IC Postdoctoral Research Fellowship Programme, including eligibility, and information about current and recent awards.
Please contact:
Prof Trevor Cox at t.j.cox@salford.ac.uk, or Dr Francis Li at f.f.li@salford.ac.uk for initial discussions and expressing an interest.
Acoustics Research Centre, Salford
Acoustics and audio research has been conducted at Salford for over 60 years. Research is funded by research councils, national and international government bodies, and industry. The centre also has a long history of undertaking intelligence, security, and defence related basic research. Although for obvious reasons much of this is not in the public domain.
Our research has fed into products that companies make and sell worldwide, as well as regulations and standards used in the UK and internationally.
The acoustics laboratories are world class. They include a listening room, reverberation rooms, three anechoic chambers, an accredited calibration laboratory and state-of-the-art instrumentation. Through the laboratories we are able to bring much of our fundamental research into real life applications.
In the 2014 Research Excellence Framework (REF), our acoustics research was singled out by the panel for Architecture and Built Environment. Outputs showed 'particular strengths in acoustics' and there was 'outstanding impact in acoustics for the built environment.' Our REF impact case study on Acoustics was used by EPSRC and the Royal Academy of Engineering to highlight the economic benefits of engineering research.