Against Creativity
CARe Seminar Series
Against Creativity: Redefining what it means to be creative under modern capitalism
University of Salford | Room 1.51, Mary Seacole Building | Frederick Road Campus | M6 6PU Salford | United Kingdom
Tuesday, 27 November 2018 from 16:30 to 17:30 (GMT)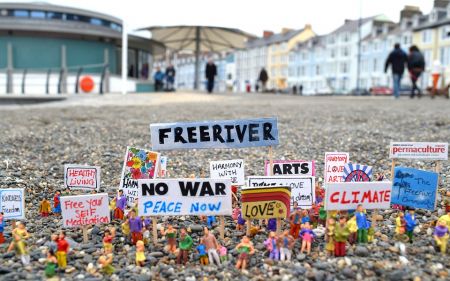 We are constantly told to be creative. In work, at home, by our bosses, teachers and politicians – we are encouraged to think creatively and untold innovations and riches will follow. The term is everywhere.
The trouble is though, no one has really stopped to think, what does it mean to be creative? Really creative?
When our bosses tell us to be creative, they are really saying to us be more productive and come up with other things we can sell. When tech companies build 'creative' products that supposedly 'disrupt' traditional business models, what they are really doing is making us all more addicted to their machines. When politicians say 'be creative' what they really mean is do more of the things that we used to provide, yourselves. They also usually mean doing away with important regulation that supposedly helps us all be creative entrepreneurs. So what is really meant by being creative is more about maintaining the current status quo. 'Being creative' is little more than a pseudonym for more of the same problems that we currently have – i.e. precarious labour models, a lack of social bonds, austerity, and rampant income inequality.
So what does it mean to be really creative? What about all those people who are creating entire social and economic systems that don't fit this narrative? What about working co-operatives that fired their bosses to create a more equal working environment? What about eco-squats that have created entirely self-sufficient societies? What about disabled people who are creating entirely alien experiences of the world? What about neighbourhoods that are shunning privatisation and embracing radical democracy? What about technological innovations that are built not be trillion-dollar corporations with profit-generating mechanisms in-built, but by community collectives? What about people who think up entirely new modes of social workings that go against the current doctrine of neoliberal capitalism?
This kind of creativity is not only overlooked, but actively shut down. It is labelled as dangerous, subversive, agitating, unworkable, unsustainable or even illegal. Yet this kind of creativity is vital if this world is to survive. We face multiple threats – planetary environmental catastrophe, the re-emergence of institutionalised fascism, technological dystopia and the rest – in order to think through these problems, we can't just think 'creatively', we first need to radically rethink what it means to be creative in the first place.
To book your place at this free event, click here or copy and paste the link below:
https://www.eventbrite.co.uk/e/against-creativity-tickets-52315377703
For travel information to the University, please visit our travel page
(https://www.salford.ac.uk/about-us/travel)
Refreshments will be provided at the event.
Speaker:Oli Mould is a lecturer in Human Geography at Royal Holloway, University of London. His research focuses on searching for communities flourishing in the face of political and economic pressures, social unrest and cultural division. His specific research agendas cut across a number of traditional academic themes such as urban politics, creativity, cultural studies and social theory. He has published work on the creative practices of cities (both those that contribute to capitalist accumulation and those that try to resist it), the theory of networks, the representation of cities in film and labour in the creative economy. Currently, he is engaged in work on urban politics, creativity and social justice.
Against Creativity is published by Verso
(https://www.versobooks.com/books/2852-against-creativity)
You can read more about the book in this Guardian Review and hear from Oli on a recent R4 Thinking Allowed podcast here