PhD Alumni
Faye Prior 2018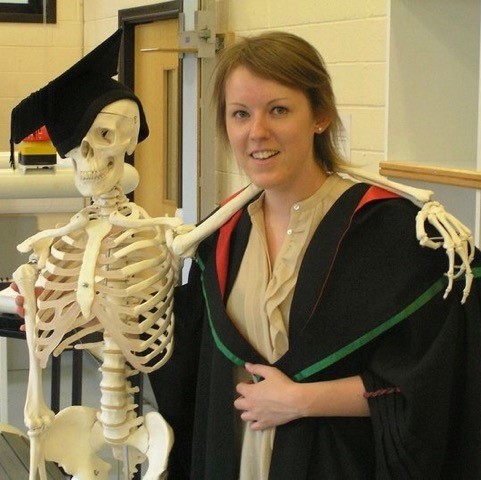 My background is in the self-management of long term conditions, with a focus on physical activity. I completed a BSc in Sport & Exercise Science and an MSc in Clinical Exercise Physiology, followed by several years working as a researcher in the health technology industry. I have now completed my PhD in the area of exercise referral evaluation. Exercise referral schemes are one of the most common approaches to increasing physical activity levels in people with long term conditions, providing access to individualised exercise programmes and support from qualified exercise professionals. However, the evidence base underpinning the effectiveness of these schemes is poor, requiring further research in to which schemes are effective and in what way. My PhD is a mixed methods evaluation of Tameside's "Live Active" exercise referral scheme, and aimed to evaluate the scheme in a more holistic manner, examining the impact on both traditional and adjunct outcomes. 
Read more about Faye's PhD here.
Twitter @fayeprior
Tamara Brown
Tamara's PhD project revised an existing cost-benefit analysis model to enable it to capture and analyse the effect of Vocational Rehabilitation (VR). VR has been advocated as an effective means to address ill-health within the workplace; however, there is a paucity of research exploring its cost-effectiveness. This is limiting the utilisation of VR within the workplace. An economic model, using evidence based assumptions would assist in developing an evidence base, as well as enable organisations to assess the cost-effectiveness of VR services they utilise. Tamara is a lecturer in Physiotherapy and Vocational Rehabilitation. Alongside, her lecturing, Tamara works clinically as a Specialist Health and Wellbeing Physiotherapist. Tamara has worked on a number of research projects including: Working Well; Evidence-based information and advice to reduce sickness absence; Evidence-based information and advice to reduce sickness absence: a feasibility study for a clinical trial in physiotherapy practice; and a systematic overview of Telehealth and the effects on clinical outcomes, cost effectiveness and the patient experience. Additionally, Tamara is interested in the cost-benefits of Vocational Rehabilitation. The title of her PhD was: 'The revision of a cost-benefit analysis model in order for it to be capable of analysing the effects of Vocational Rehabilitation: monetising outcomes and testing the model.'
Twitter @tamara28brown
Alan Price 2019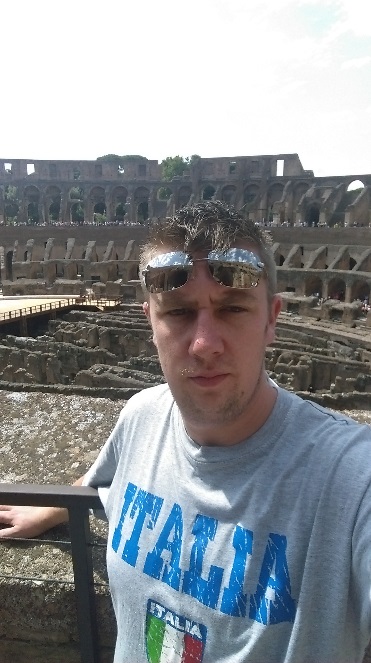 Swapping Larousse Gastronomique for the DSM.
The PhD was beginning of a new and entirely different chapter in my career. Having worked as a chef for the last fifteen years, I found myself pondering the question: What is the impact of neglect in the cognitive functioning of children with foetal alcohol spectrum disorders (FASDs)? This is the title of my thesis at the University of Salford, where I secured a scholarship having completed my psychology degree at Edge Hill University. FASDs are a range of conditions caused by prenatal exposure to alcohol, the best-known and most severe of which is foetal alcohol syndrome. Mothers with alcohol misuse issues sometimes have a wide range of behavioural problems, which can very sadly lead to their children being neglected during early infancy. The effects of prenatal alcohol exposure and early infant neglect are very similar, and we do not yet have a full understanding of how they can interact.
Read about Alan's PhD here.
Twitter: @alandavidprice1
Researchgate: https://www.researchgate.net/profile/Alan_Price3